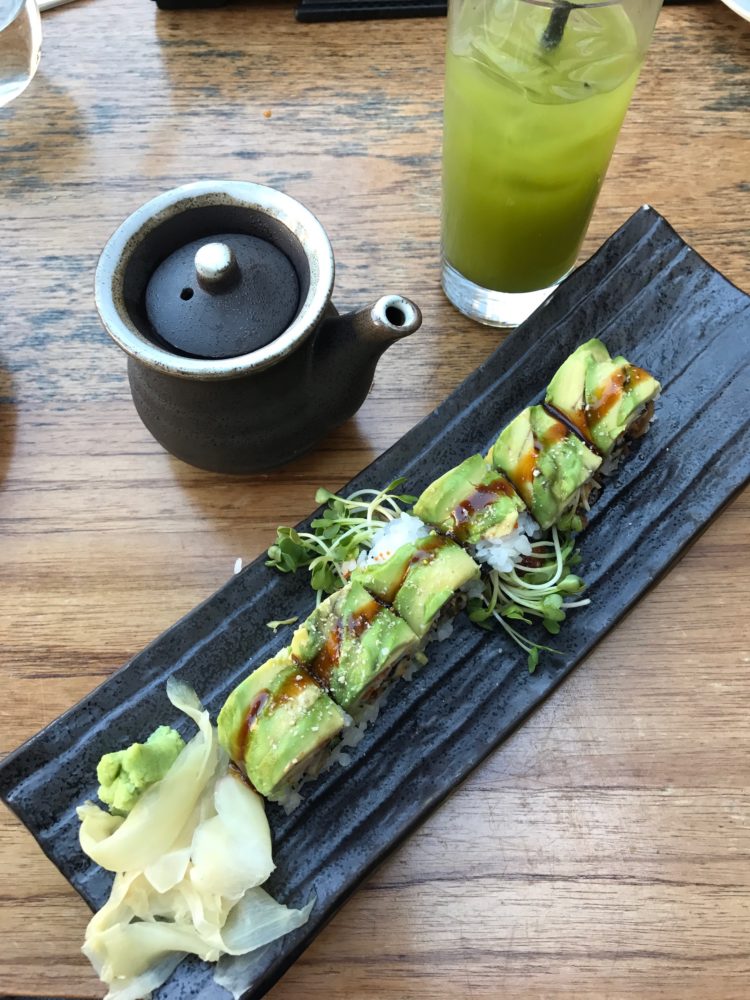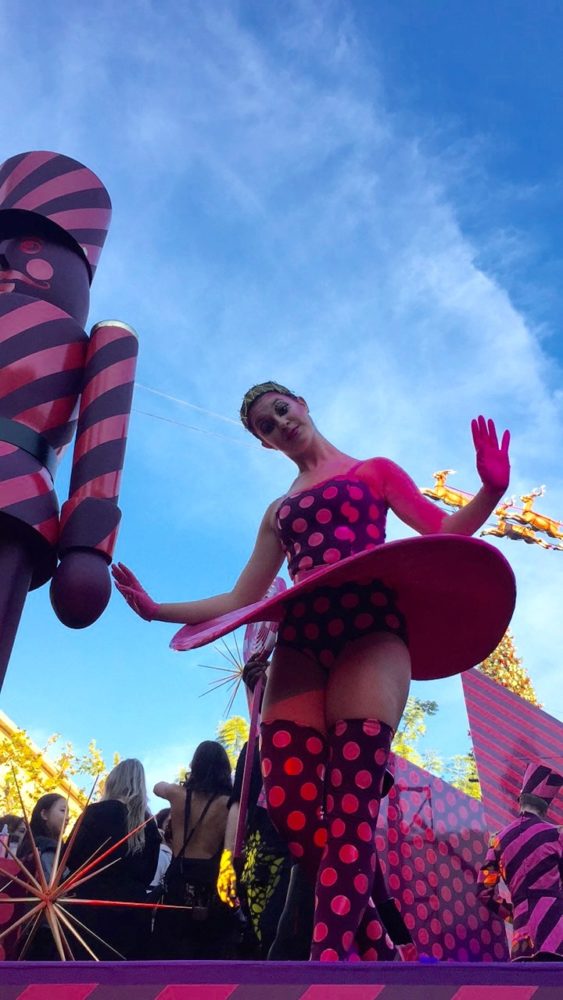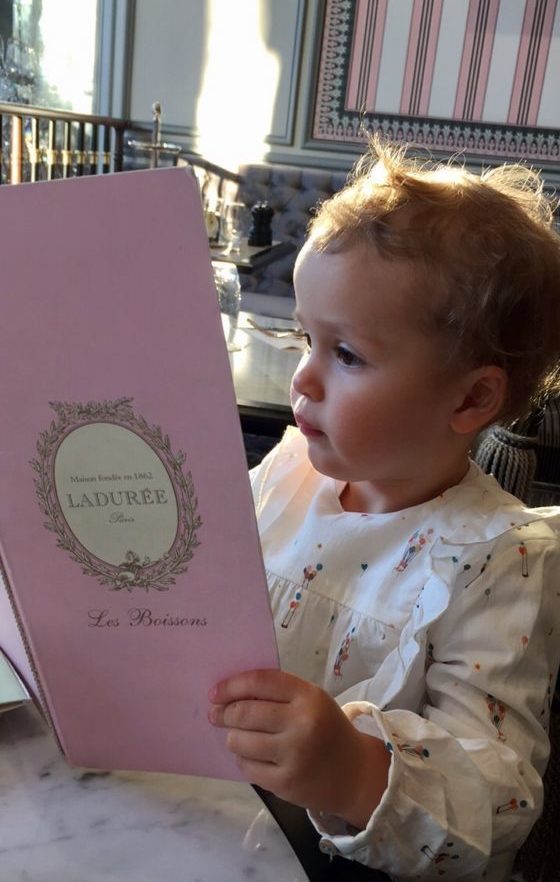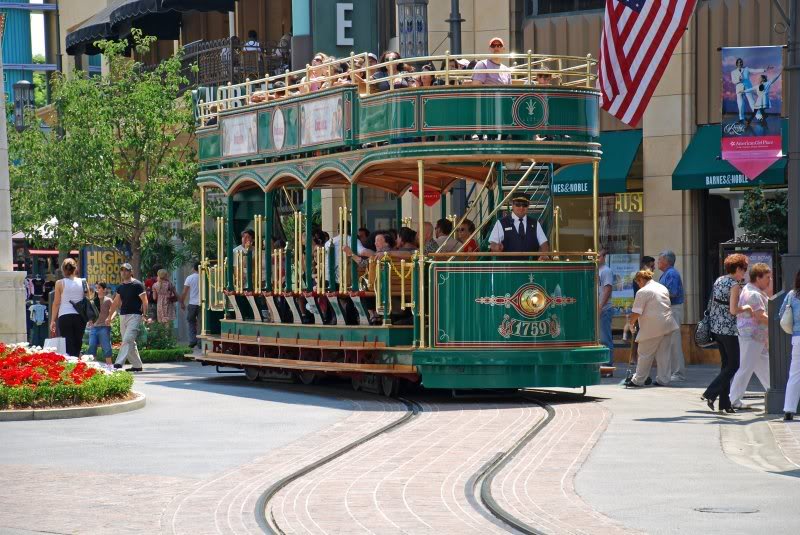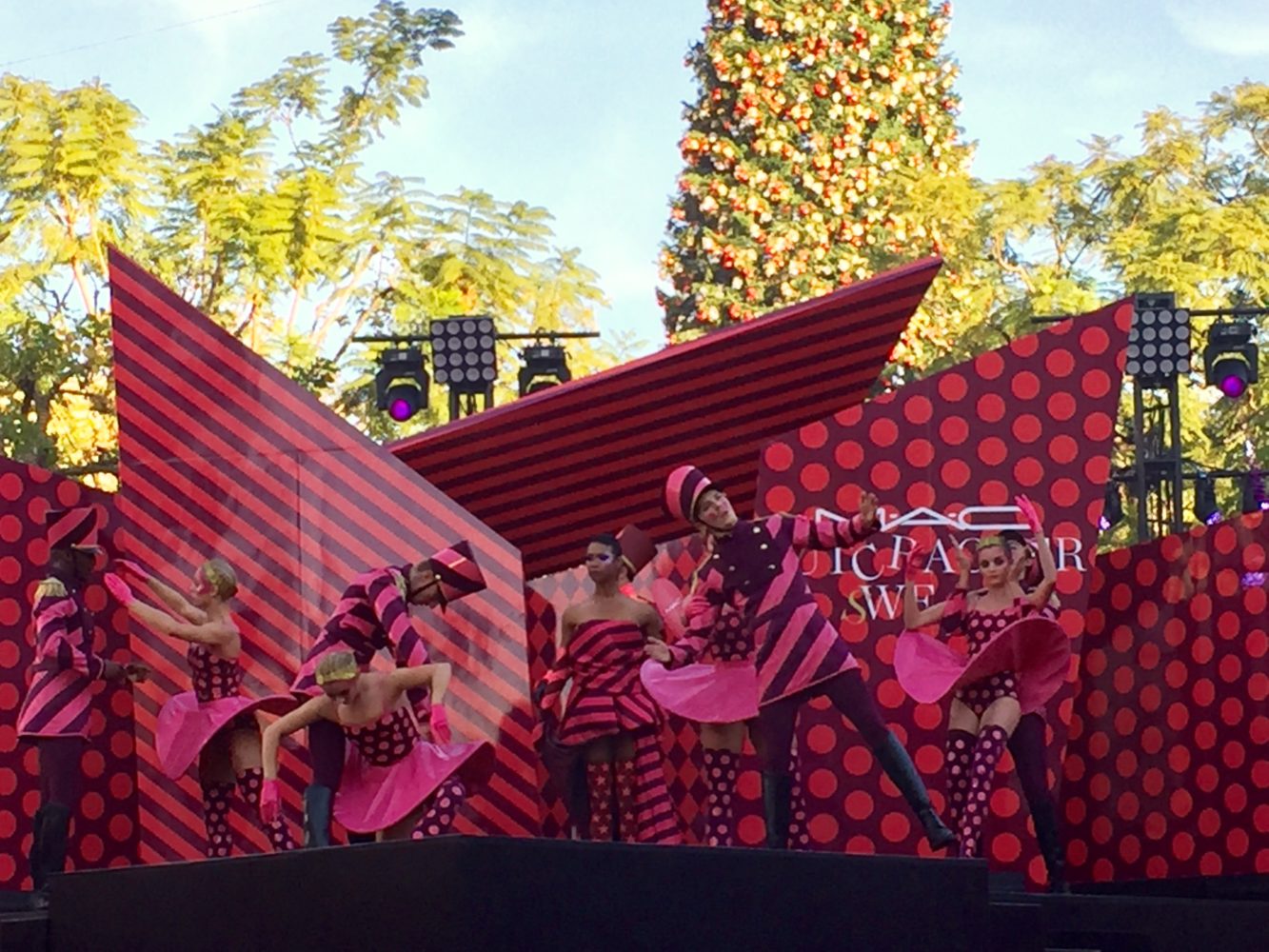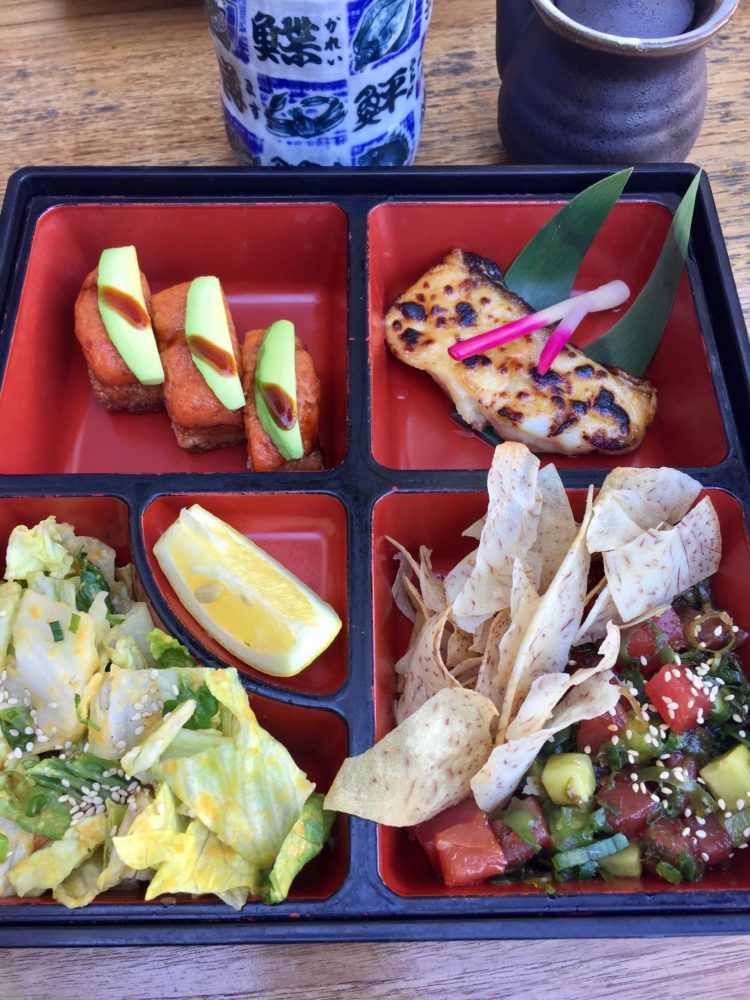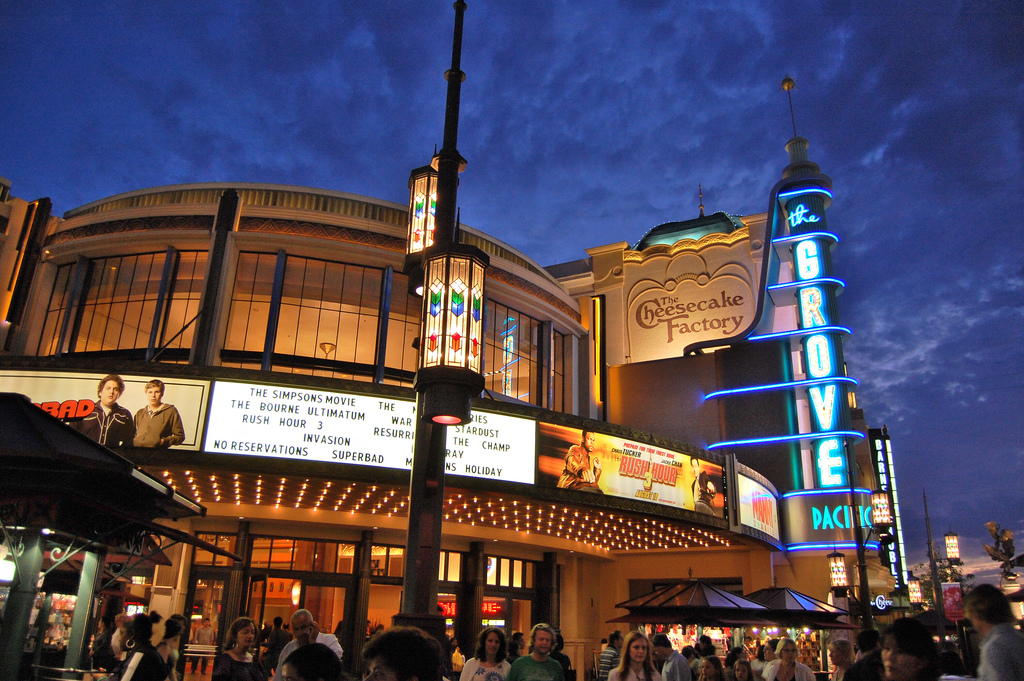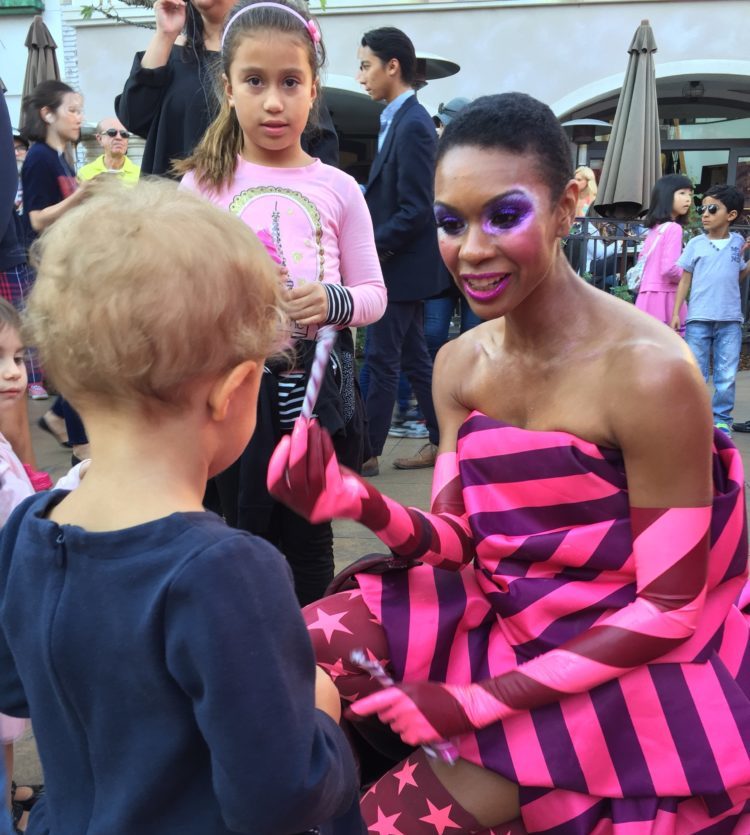 THE GET DOWN
---
The Grove has every detail thought out when it comes to a family experience. It's seriously a fun -filled whimsical adventure every turn you make.
Below is just a short list of what The Grove has to offer:
Looking for a movie? Pacific Theaters offer a parent and me movie Mondays at 11am. Feel free to let the kids run and scream as they please and no one will give you the stink eye.
Kids' club meets every Thursday from 11am-1pm on the center lawn during the summer. This fantastic patch of lawn comes equipped with blankets, a corn hole game, books and magazines. Live acts perform on stage every Thursday morning and will be certain to capture any kids attention.
The Shopping is endless at The Grove. You can find stores such as Nordstrom, American Girl, Niketown, DVF, Gap , J. Crew and more.
Entertainment – Special Events and Music Concerts take place in the center lawn throughout the year so be sure to tune into the schedule at The Grove to see what is coming up next! Meet and greets with Santa and the Easter Bunny draw the crowds in masses!
Hungry? There are plenty of places to eat all around the Grove. Home of the Original Farmers Market, the choices are never ending.
Some fav's in the Original Farmer's Market includes: Pampas Grill for Churrasco (Heads up, the line gets crazy long but it's worth the wait). Zia Valentino for a shot of coffee in a cone, Little John's for the dark chocolate covered almond bark and the house made toffee, Magee's House of Nuts for homemade nut butters, Fritzi Coop for a fried chicken sandy and Monsieur Marcel for Happy Hour.
Some fav's in The Grove include: Laduree for the best macaroons in the world, Blue Ribbon Sushi, Dominique Ansel for fantabulous pastries, especially the world famous cronut.
On the outskirts there is Blaze Pizza for a quick pie and Unami Burger which has a small area for kids to play!
At any rate, one can only do right with a visit to the Grove. No matter the age, The Grove is always an exciting place to visit!
DETAILS
---
(First timer? Scroll down to check out the rating system below.)
GO FOR

Shopping, playing, eating and entertainment!!

SOCIAL SCENE

Multicultural, Domestic Imports, Well-Cultured

TODDLER RATING

Easily Forgiven

NEARBY

LACMA, Sweet Greens
The Spotted Cloth
Rating System:
It's our goal to make exploring LA either with the kids or with grown ups as easy as possible. Click through the tabs above to check out our rating system.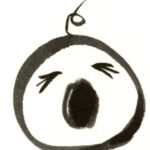 For those with little
runners & screamers: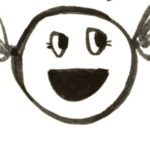 Easily forgiven:
Here, you can forget the fact that it's your rambunctious child that's screaming and STILL enjoy most of your meal.
Not promoted, but you should take the chance:
If your toddler is at the stage when an iPad or some other colorful distraction can be used for an un-interrupted 20 minutes, then go for it.
Uh-uh, NO WAY, don't even think about it!:
I don't care how cute your toddler is. Pop your head in… turn around… walk away. PERIOD.
No contained area:
A place you cannot leave your toddler alone, not even for a second.
Enclosed, but space is tight:
If YOU can't fit between the tables then you know you couldn't catch your toddler if they tried – this isn't Norm's.
WHAT'S CLOSE
---
Click through the map below to find delicious places to eat and fun places to play nearby. (It's completely clickable – go nuts!)
SHARE YOUR THOUGHTS
---
Drop us a line to start the conversation.
HOLLER AT US
Summary
The Spotted Cloth
Review Date
Establishment
Rating