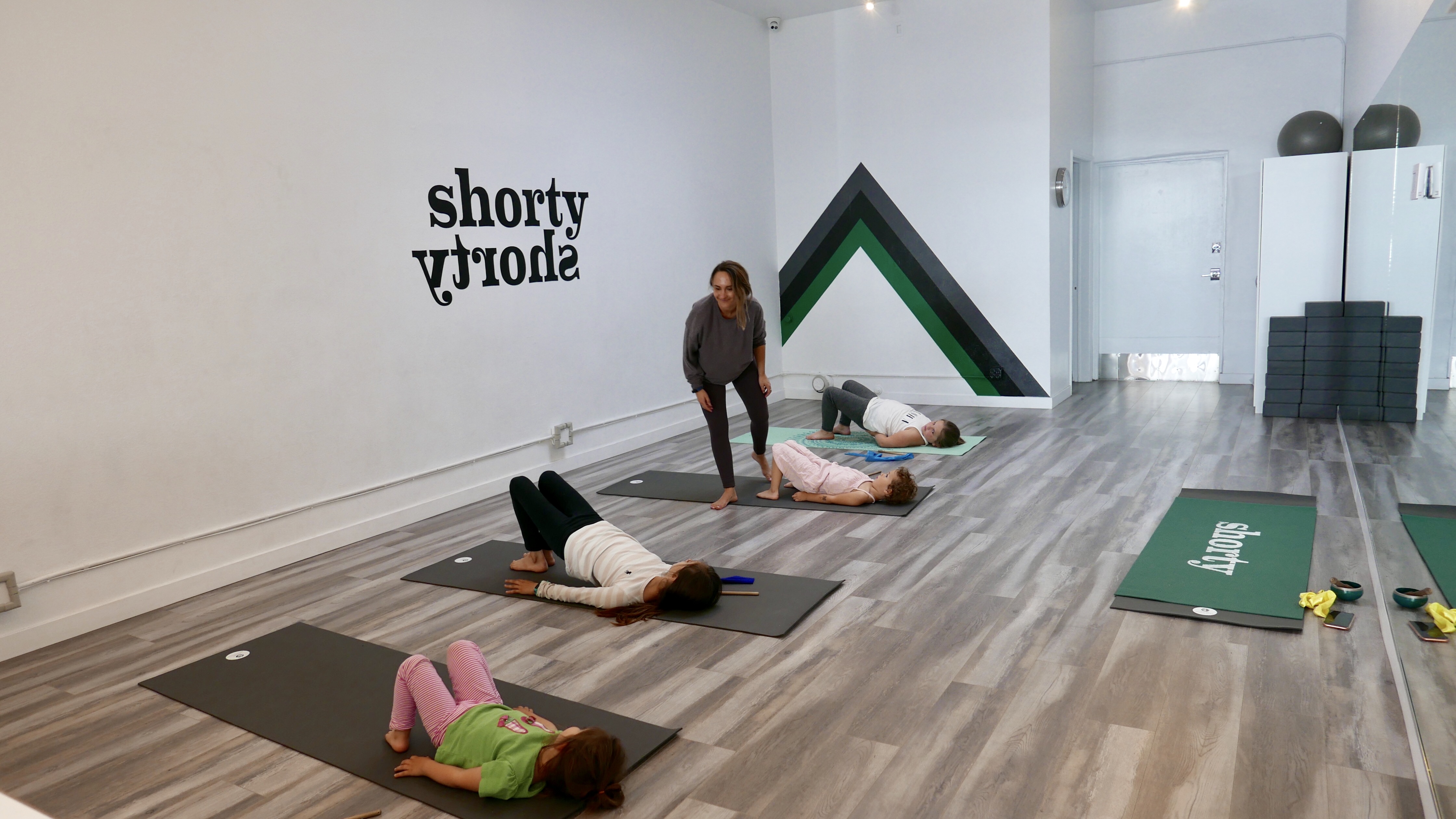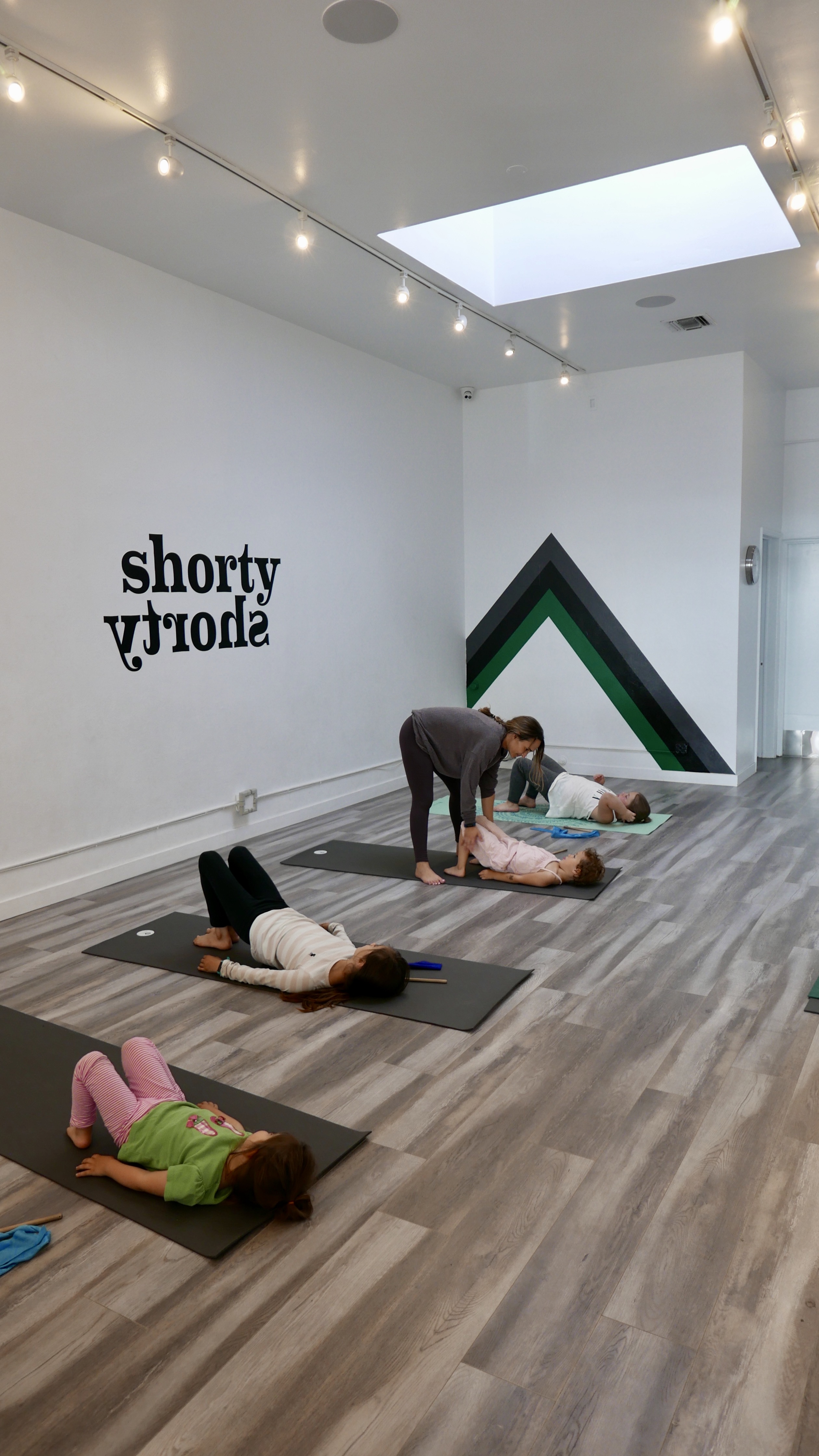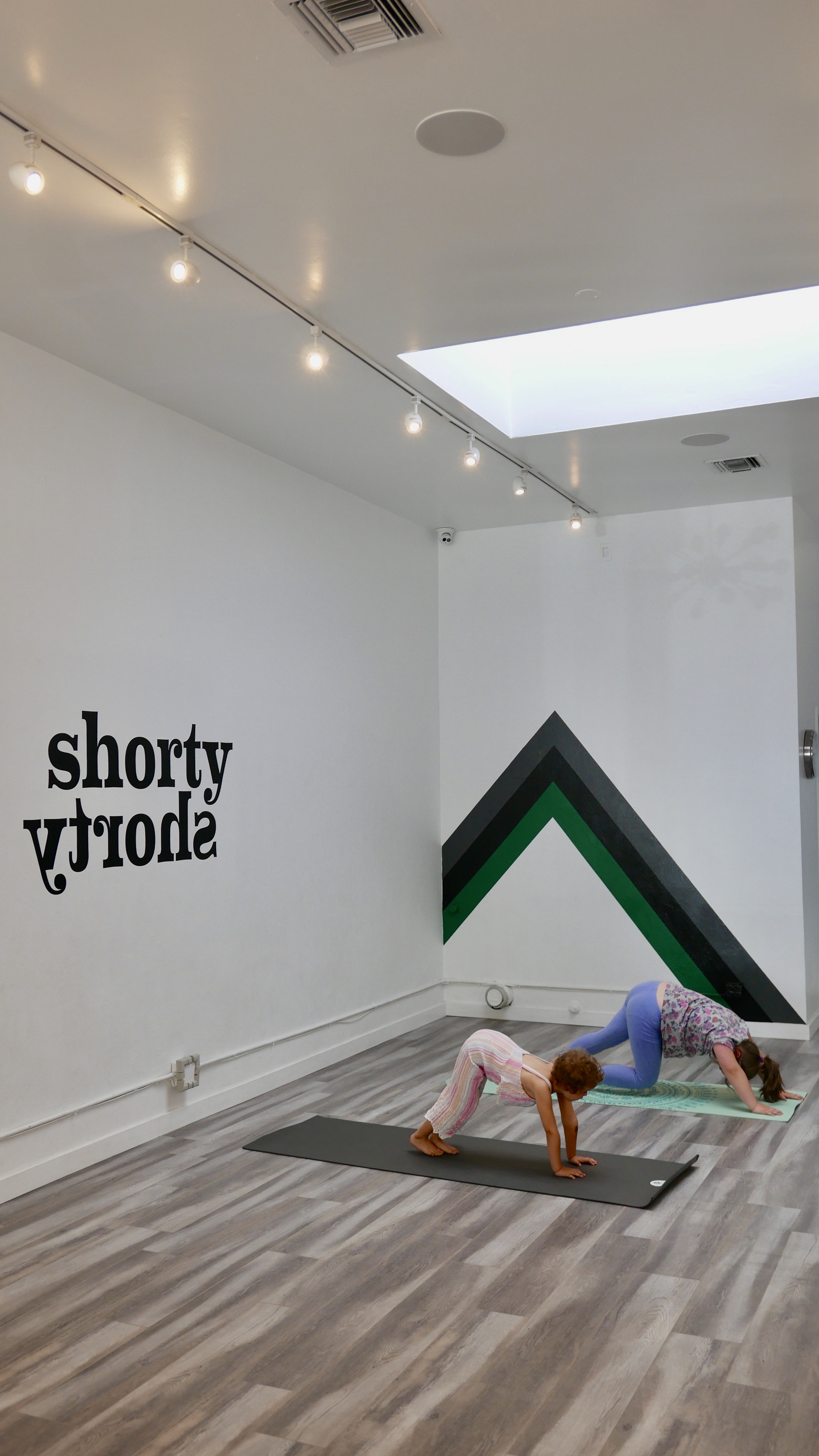 THE GET DOWN
---
---
Shorty|Kid Yoga, is more than your typical yoga studio. It is a place that recognizes the value of unplugging. We're not talking about unplugging your computer, should the local café not have enough outlets to work either.
Shorty's values the power of unplugging as a true, meditative practice of calming the body and stilling the mind. But what makes Shorty's so special? Shorty's is a yoga studio designed specifically for kids.
Yasss…
Numerous studies have proven that a regular yoga practice in children hosts an abundance of health benefits. It helps to improve academic performance and classroom behavior as well as boosts agility and mindfulness.
Since yoga practice is not yet incorporated into the everyday classroom life, it's even more critical that children can have respite from their busy lives and learn how to calm themselves in an environment where mindfulness is created around them.
Shorty's epitomizes our growing time and recognizes the true value of teaching children the practice of stilling the mind and body.
Finally, Shorty's is a place where "mommy and me" means that mommy can actually sit still (and maybe even read a magazine) while the children inherit a practice that will carry them through life.
Thank you Shorty. Namaste.
DETAILS
---
(First timer? Scroll down to check out the rating system below.)
GO FOR

A regular practice of self-awareness

SOCIAL SCENE

Multicultural , Well-Cultured

TODDLER RATING

Easily Forgiven

NEARBY

Cecconis, West Hollywood Park
The Spotted Cloth
Rating System:
It's our goal to make exploring LA either with the kids or with grown ups as easy as possible. Click through the tabs above to check out our rating system.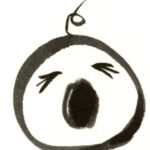 For those with little
runners & screamers: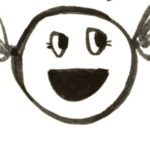 Easily forgiven:
Here, you can forget the fact that it's your rambunctious child that's screaming and STILL enjoy most of your meal.
Not promoted, but you should take the chance:
If your toddler is at the stage when an iPad or some other colorful distraction can be used for an un-interrupted 20 minutes, then go for it.
Uh-uh, NO WAY, don't even think about it!:
I don't care how cute your toddler is. Pop your head in… turn around… walk away. PERIOD.
No contained area:
A place you cannot leave your toddler alone, not even for a second.
Enclosed, but space is tight:
If YOU can't fit between the tables then you know you couldn't catch your toddler if they tried – this isn't Norm's.
WHAT'S CLOSE
---
Click through the map below to find delicious places to eat and fun places to play nearby. (It's completely clickable – go nuts!)
SHARE YOUR THOUGHTS
---
Drop us a line to start the conversation.
HOLLER AT US
---
Summary
The Spotted Cloth
Review Date
Establishment
Rating