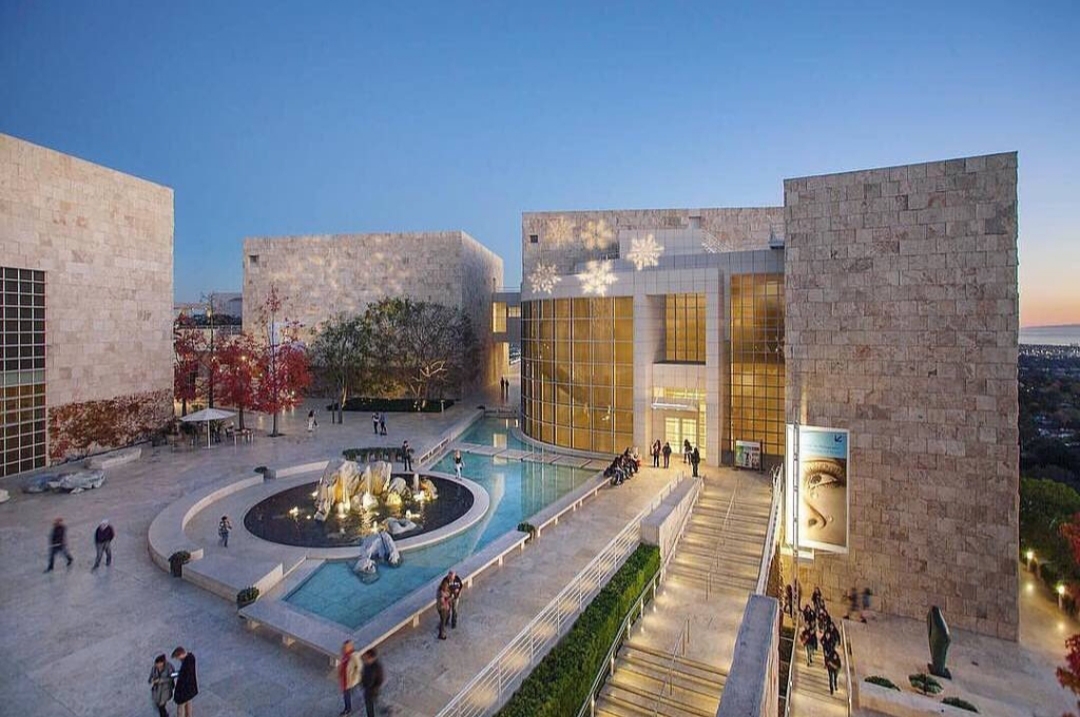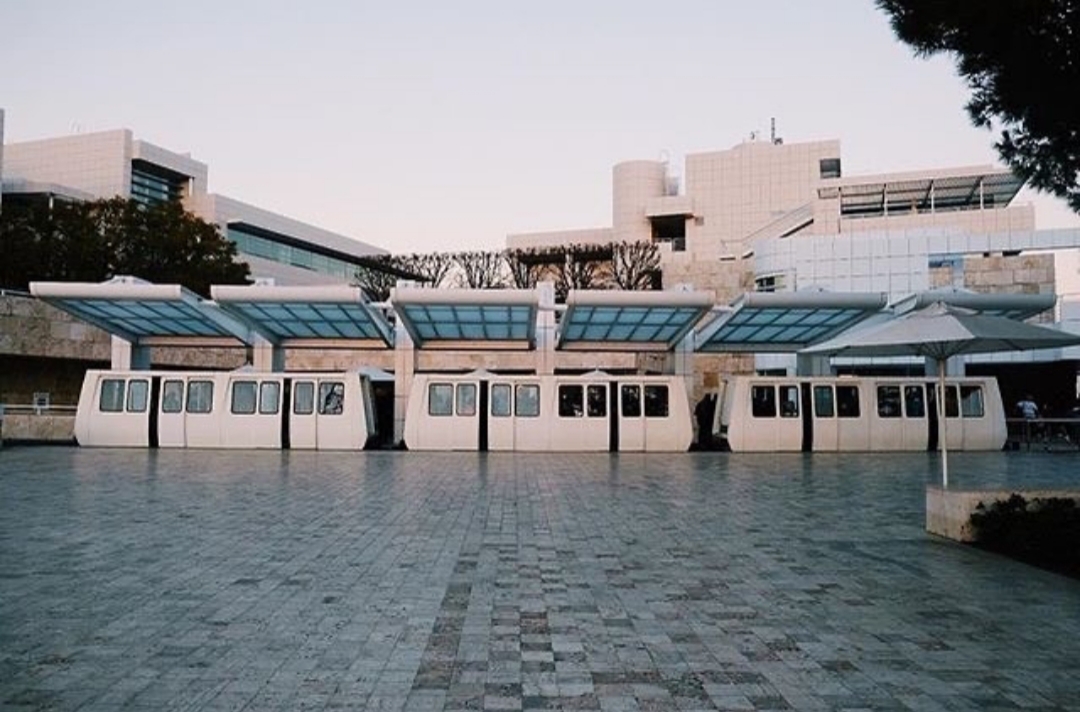 Photo Credit: @gettymuseum
THE GET DOWN
---
The Getty museum is a great place to take visitors from out of town. IN FACT, I think a visit here is necessary.
The Getty has the most beautifully manicured landscape in all of LA. Kids will get a big kick out of taking the tram to the top. (So will adults, for that matter.) The views are breathtaking, the grounds are stupendous, the art collection is always changing and there are plenty of eating options.
If you have the kids, pack some art supplies and a ball (always) and plan on spending the day. The museum is free entry but costs $10 to park.
Weekends get crowded so get there early or you'll wind up parking across the street and have to take a mini-bus to the entrance (which can be a drag when you have kids in tote).
There are 3 different areas to dine: a cafeteria with a wide selection of food (and it's good!), sandwich and coffee kiosks, and one more formal table service restaurant (actually called THE Restaurant which is more on the quiet side, so I wouldn't recommend bringing runners or screamers here).
The Restaurant is a beautiful and unique space for a date night. The best time to be there is at dusk so you can watch the sunset. Sunday brunch is always good too. Call the restaurant for hours though, since they change with the seasons.
DETAILS
---
(First timer? Scroll down to check out the rating system below.)
SOCIAL SCENE

Well-Cultured, Multicultural

TODDLER RATING

Easily Forgiven, No contained area

CONTACT INFO

Website: getty.edu
Phone: (310) 440-7300
The Spotted Cloth
Rating System:
It's our goal to make exploring LA either with the kids or with grown ups as easy as possible. Click through the tabs above to check out our rating system.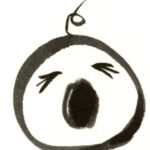 For those with little
runners & screamers: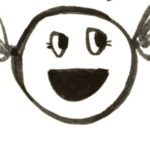 Easily forgiven:
Here, you can forget the fact that it's your rambunctious child that's screaming and STILL enjoy most of your meal.
Not promoted, but you should take the chance:
If your toddler is at the stage when an iPad or some other colorful distraction can be used for an un-interrupted 20 minutes, then go for it.
Uh-uh, NO WAY, don't even think about it!:
I don't care how cute your toddler is. Pop your head in… turn around… walk away. PERIOD.
No contained area:
A place you cannot leave your toddler alone, not even for a second.
Enclosed, but space is tight:
If YOU can't fit between the tables then you know you couldn't catch your toddler if they tried – this isn't Norm's.
WHAT'S CLOSE
---
Click through the map below to find delicious places to eat and fun places to play nearby. (It's completely clickable – go nuts!)
SHARE YOUR THOUGHTS
---
Drop us a line to start the conversation.
HOLLER AT US
Summary
The Spotted Cloth
Review Date
Establishment
Rating