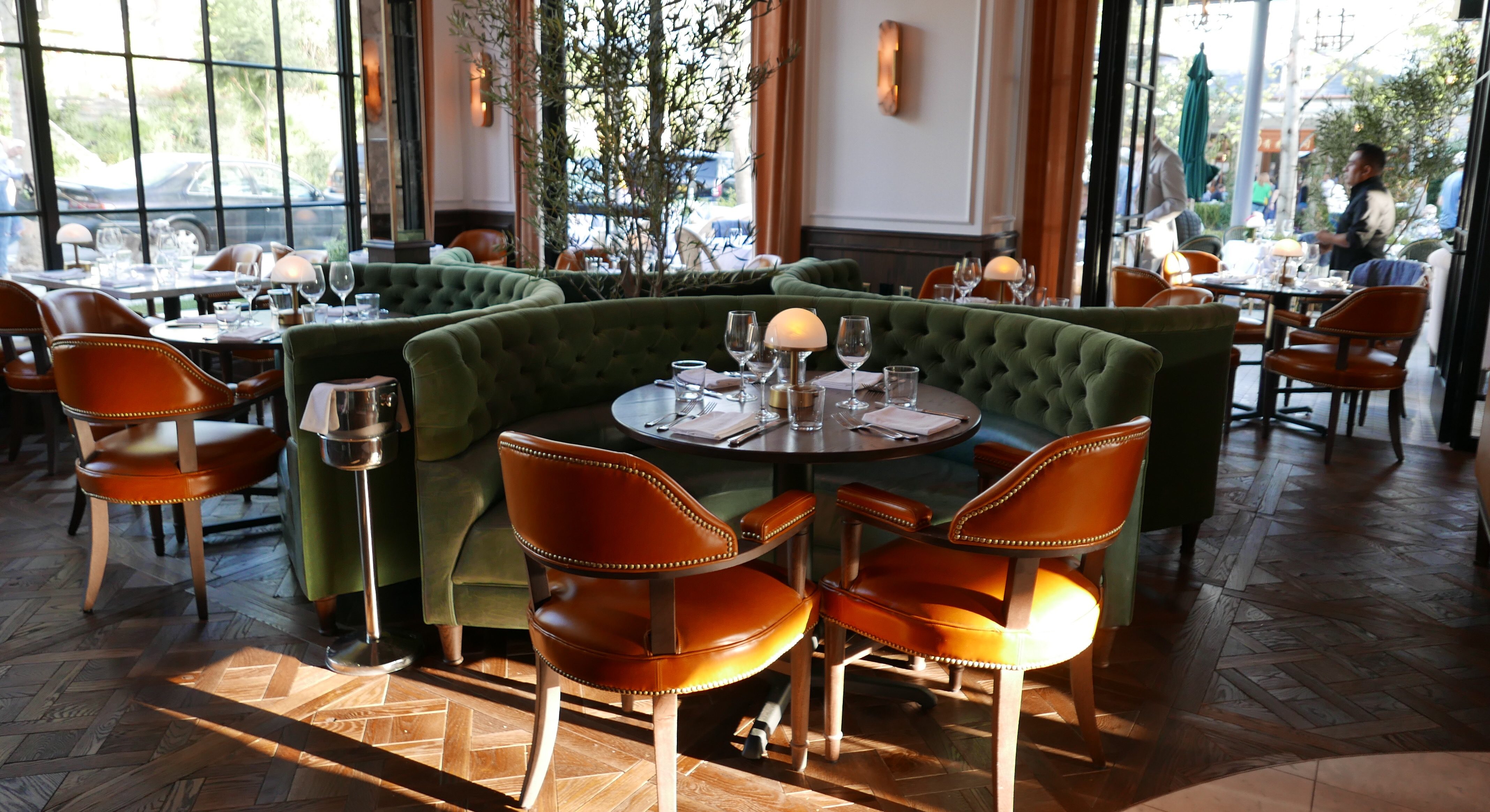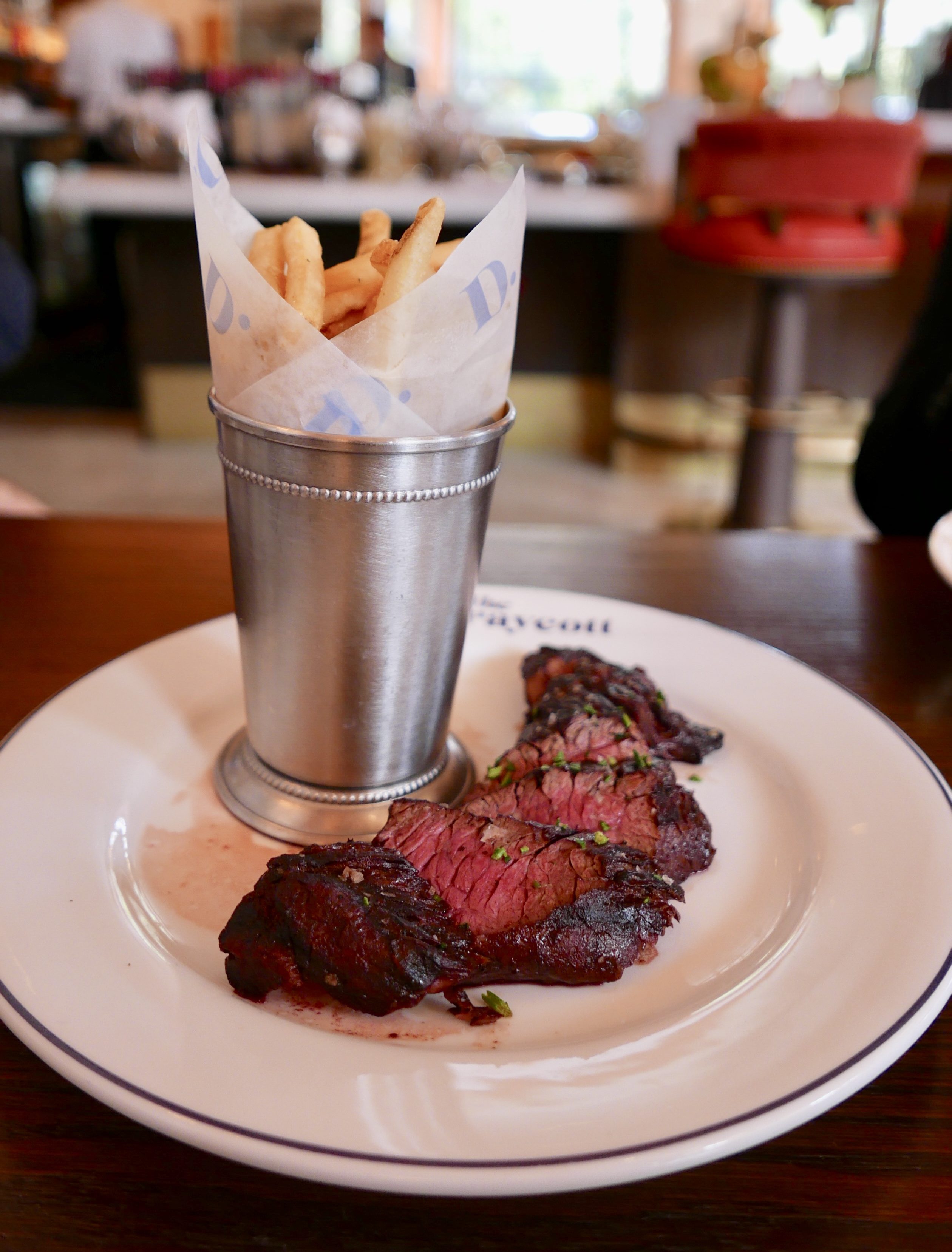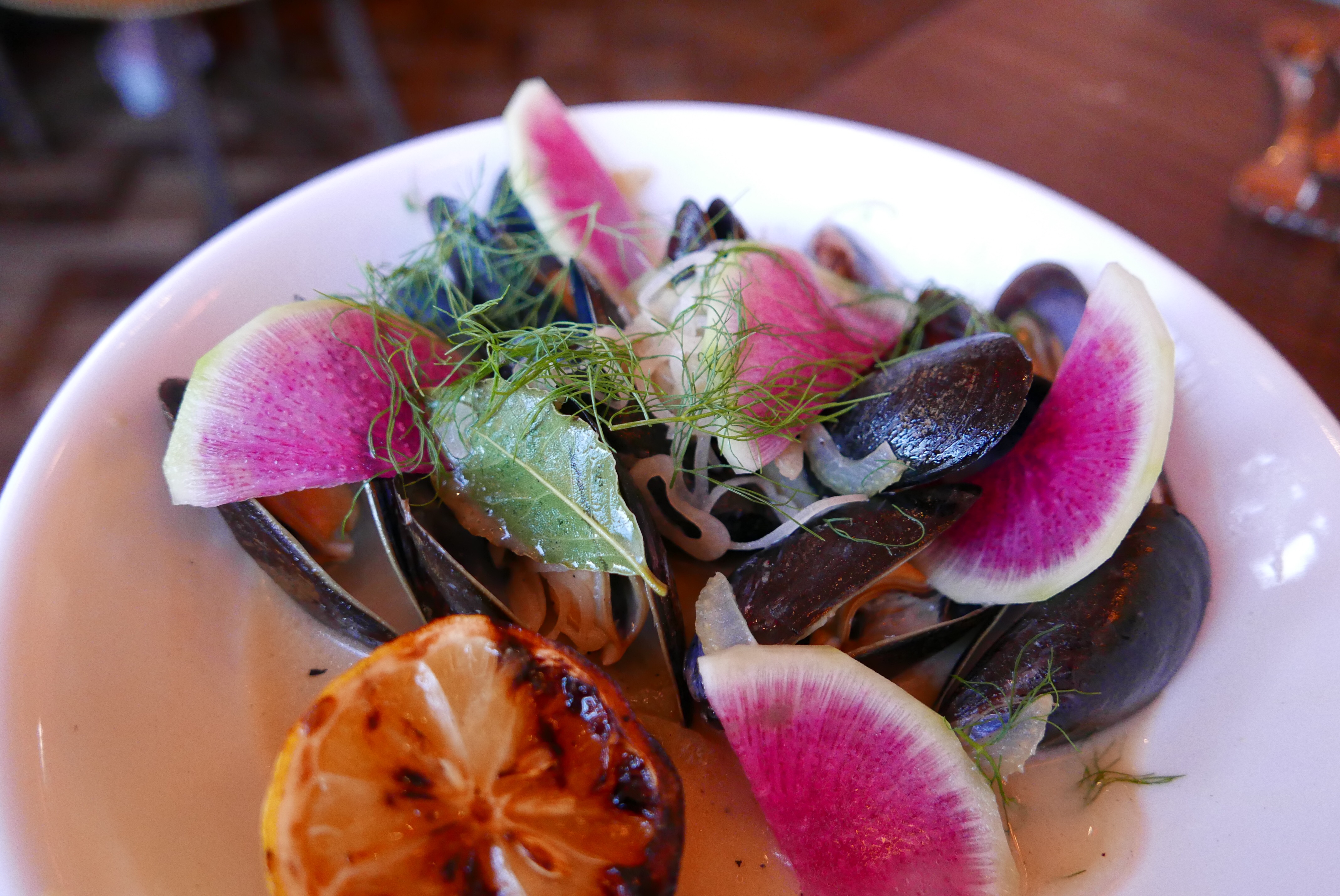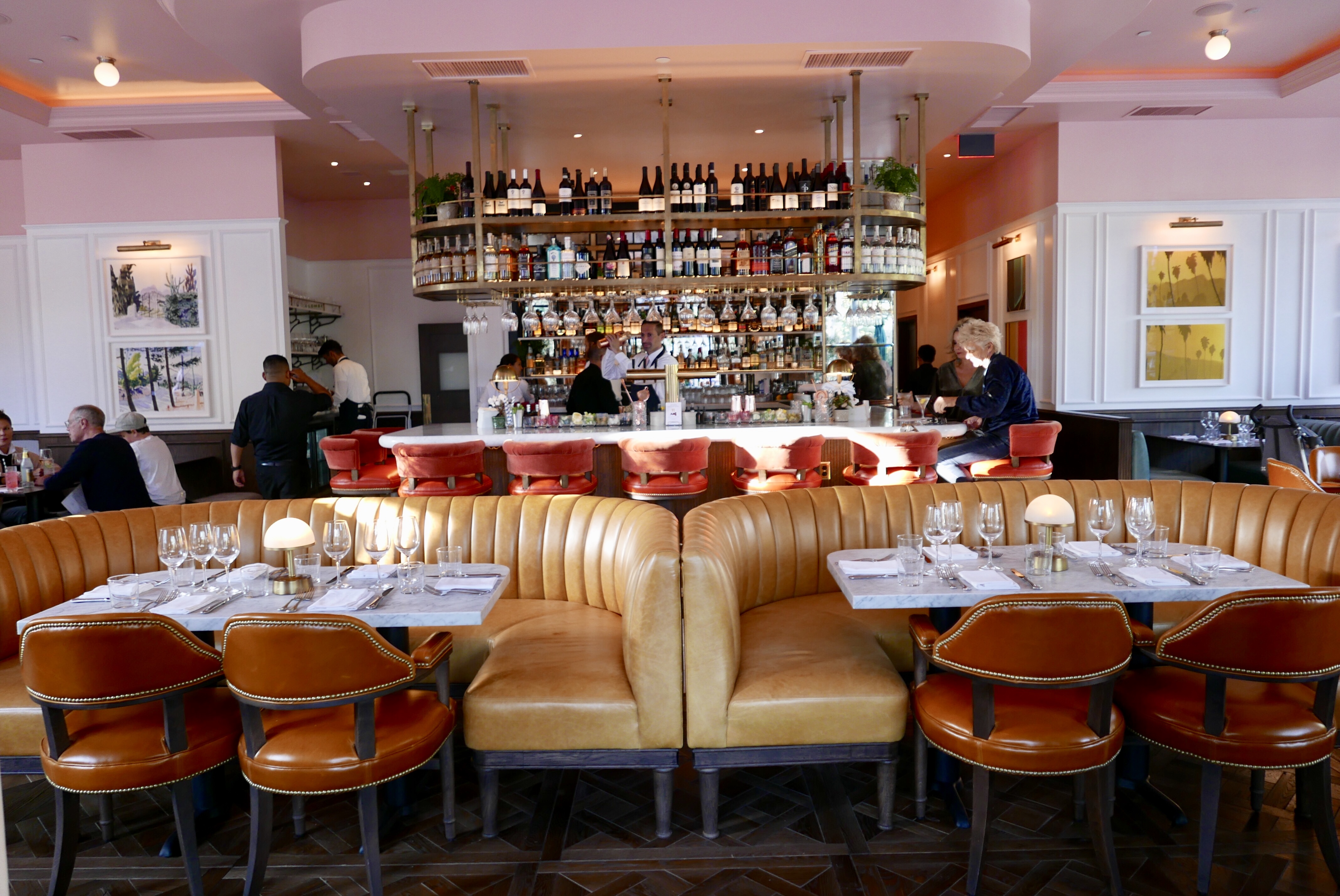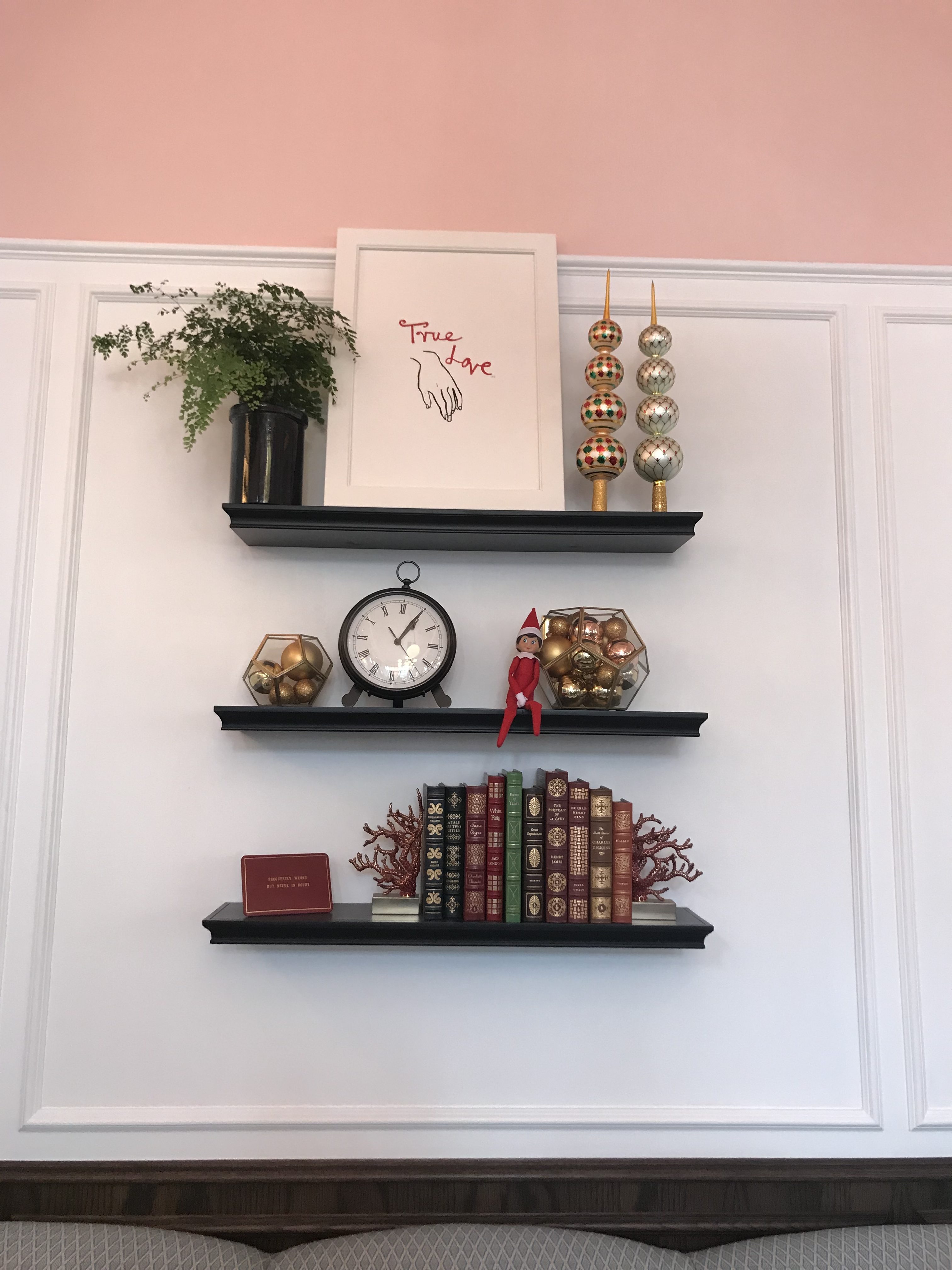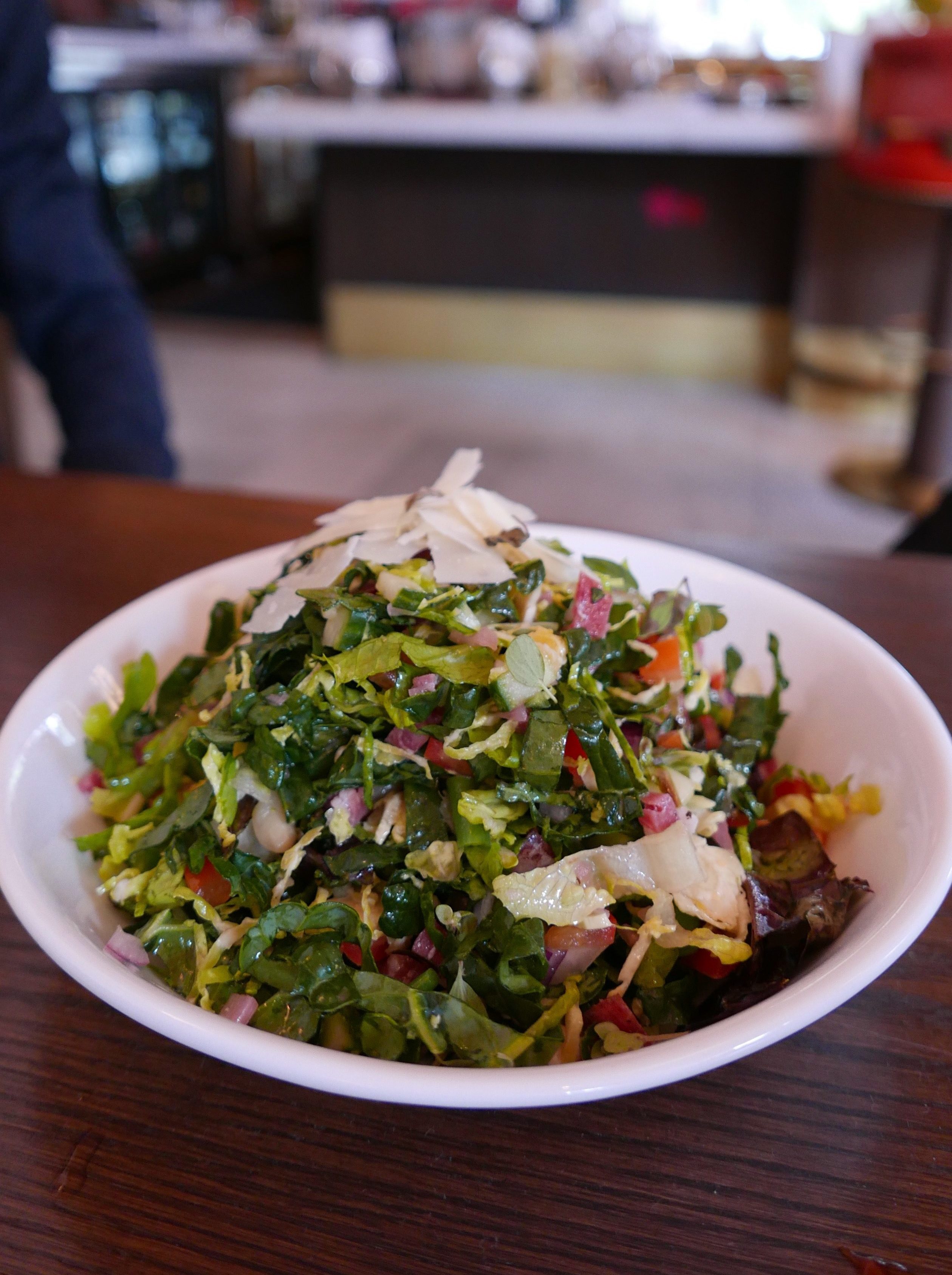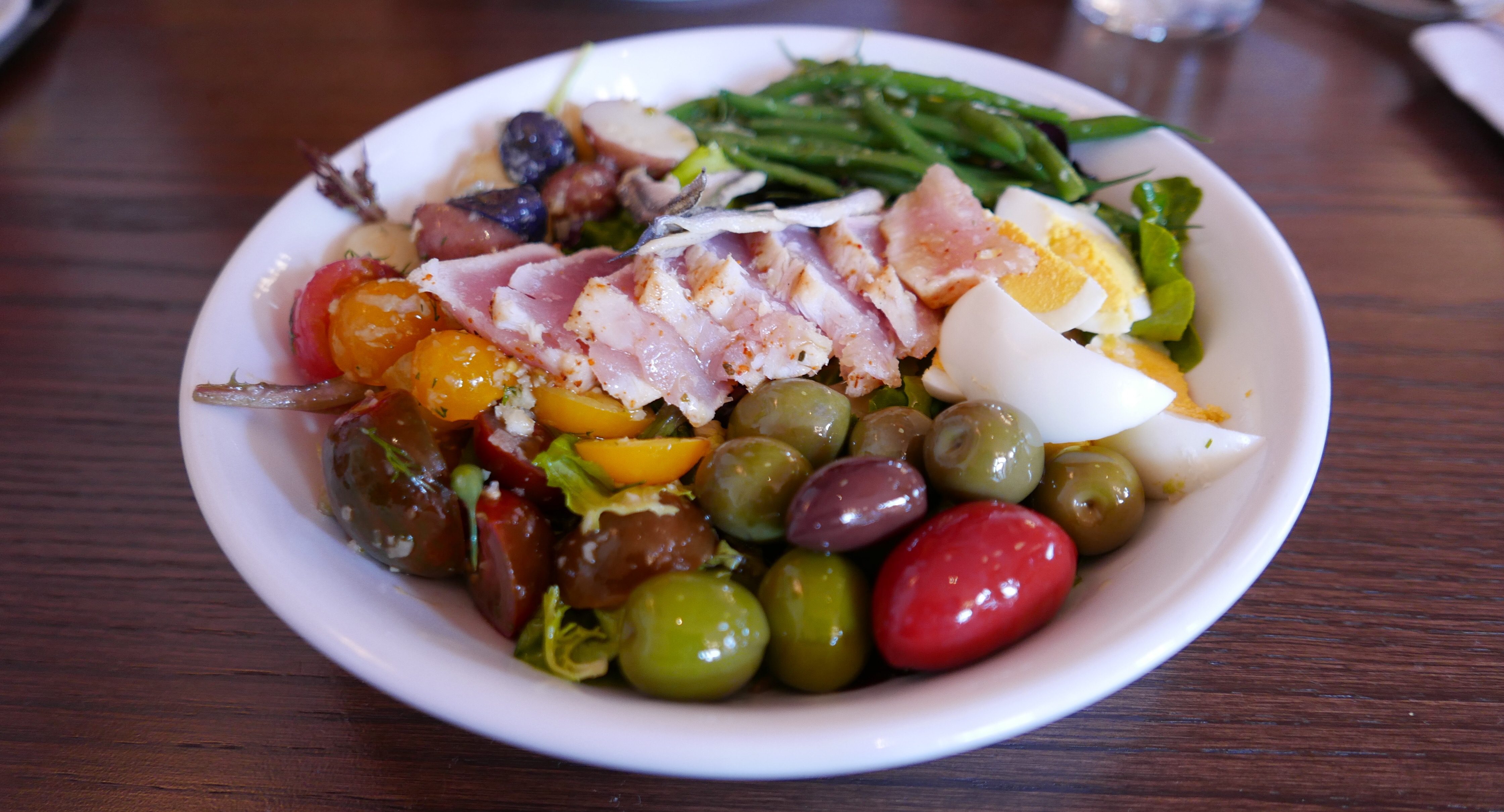 THE GET DOWN
---
Going to Palisades Village is always a great idea, especially with the kids! There is something to do for everyone here. The Draycott alone is worth the trek, if you don't live in the area.
The Draycott is beautiful; it's stylish, elegant, the food is fantastic and wait for it….the front patio practically SITS on a beautiful outdoor lawn space (aka park), where people from all over gather!
So yes, you can enjoy your meal. Multiple kids? No problem! A runner? Got you! Bring a partner in crime and eat in shifts. Either way, you'll keep entertained.
Have a tween bored by the dinner convo, then guess what? Yep. You got it. They can have a seat on the lawn and entertain themselves for a change, all while you sit back, sip your wine and recollect what it feels like to eat your food while it's actually hot. Yass…
And if running loose isn't your cup of tea, then there are a variety of toys at The Draycott to choose from. Something about discovering that toy that they've never played with at home will peek the kids interest.
On the food tip though, you may pay a little more for portions that aren't giant, but a meal at the Draycott will never steer you wrong. From nicoise and crab chop salads, to steak-frites, mussels or chicken, everything you are in the mood for will be found here at the Draycott.
Take a note parents, you can order JUST what you want for a change! Why? Because if your little isn't quite in the mood for mussels, The Draycott has the perfect kids menu. What can be found on it? Grilled Chicken breast, salmon, fish and chips, and of course a burger and grilled cheese.
Did I mention that The Draycott even has a fully loaded cocktail menu, mocktail menu and wine list? Hey Draycott! Is it too early to make a reservation for Mother's Day?
---
DETAILS
---
(First timer? Scroll down to check out the rating system below.)
SOCIAL SCENE

Well-Cultured, Domestic Imports

TODDLER RATING

Not promoted, but you should take the chance
The Spotted Cloth
Rating System:
It's our goal to make exploring LA either with the kids or with grown ups as easy as possible. Click through the tabs above to check out our rating system.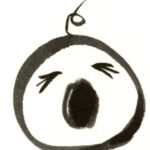 For those with little
runners & screamers: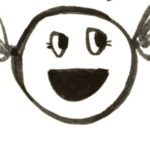 Easily forgiven:
Here, you can forget the fact that it's your rambunctious child that's screaming and STILL enjoy most of your meal.
Not promoted, but you should take the chance:
If your toddler is at the stage when an iPad or some other colorful distraction can be used for an un-interrupted 20 minutes, then go for it.
Uh-uh, NO WAY, don't even think about it!:
I don't care how cute your toddler is. Pop your head in… turn around… walk away. PERIOD.
No contained area:
A place you cannot leave your toddler alone, not even for a second.
Enclosed, but space is tight:
If YOU can't fit between the tables then you know you couldn't catch your toddler if they tried – this isn't Norm's.
WHAT'S CLOSE
---
Click through the map below to find delicious places to eat and fun places to play nearby. (It's completely clickable – go nuts!)
SHARE YOUR THOUGHTS
---
Drop us a line to start the conversation.
HOLLER AT US
---
Summary
The Spotted Cloth
Review Date
Establishment
Rating