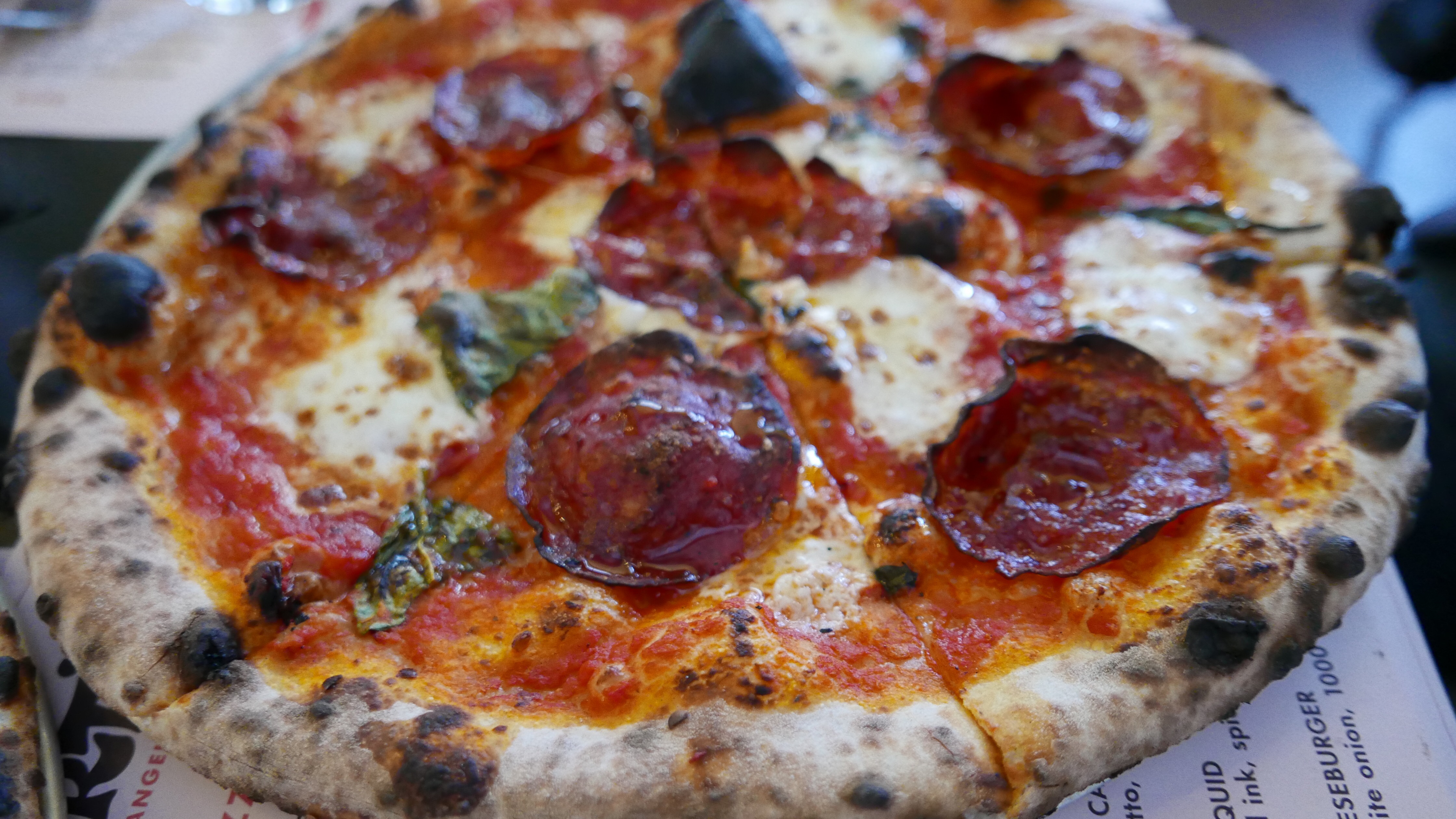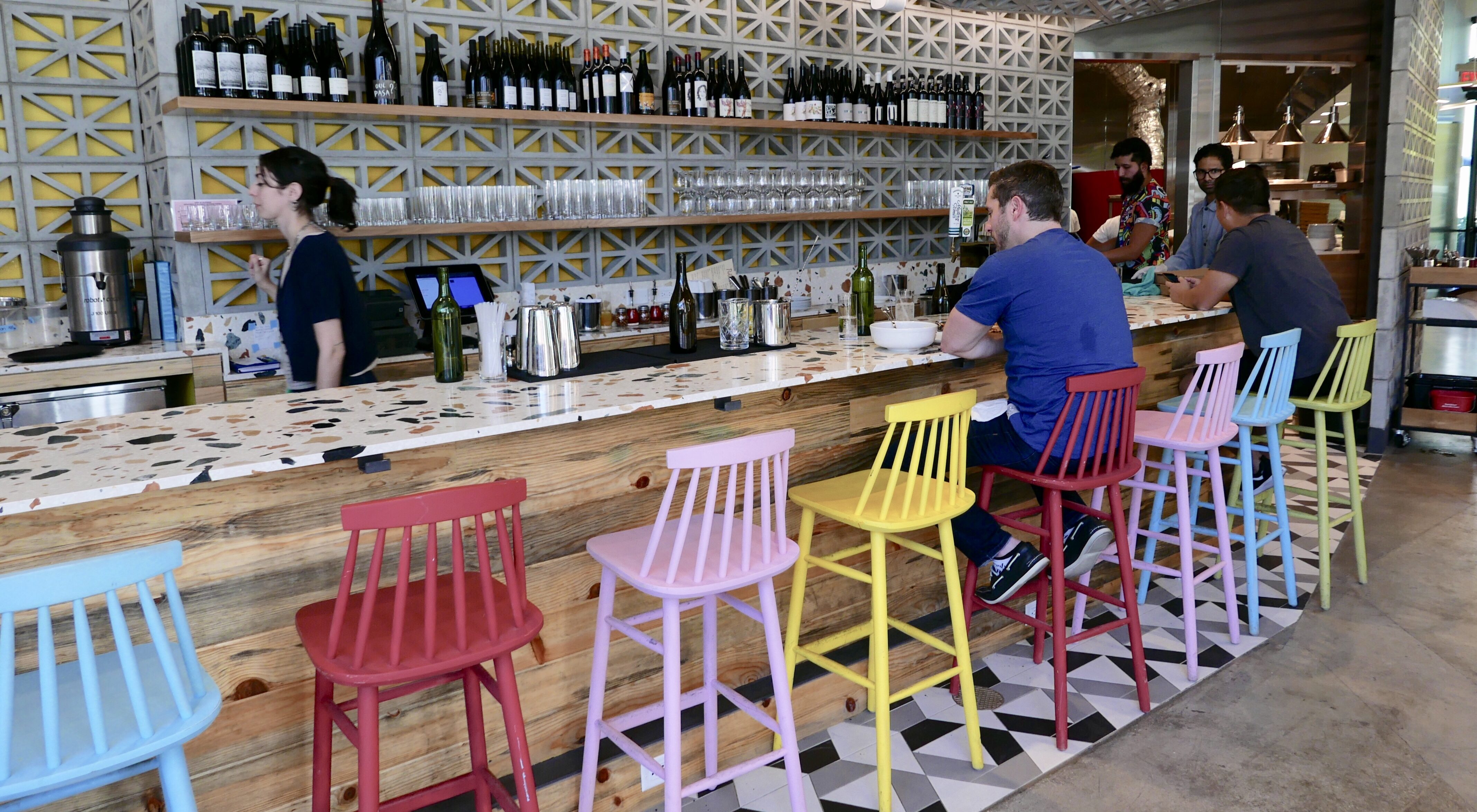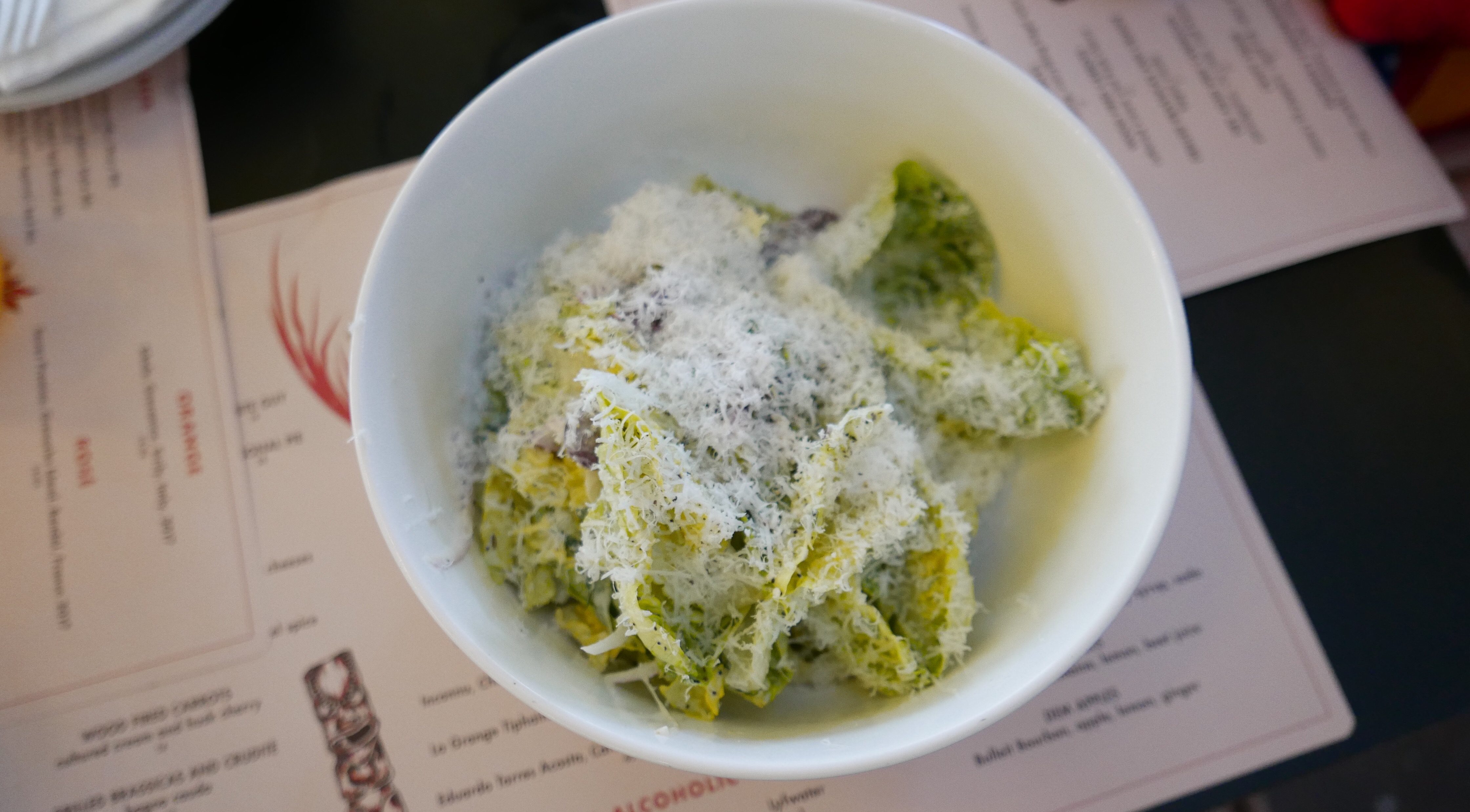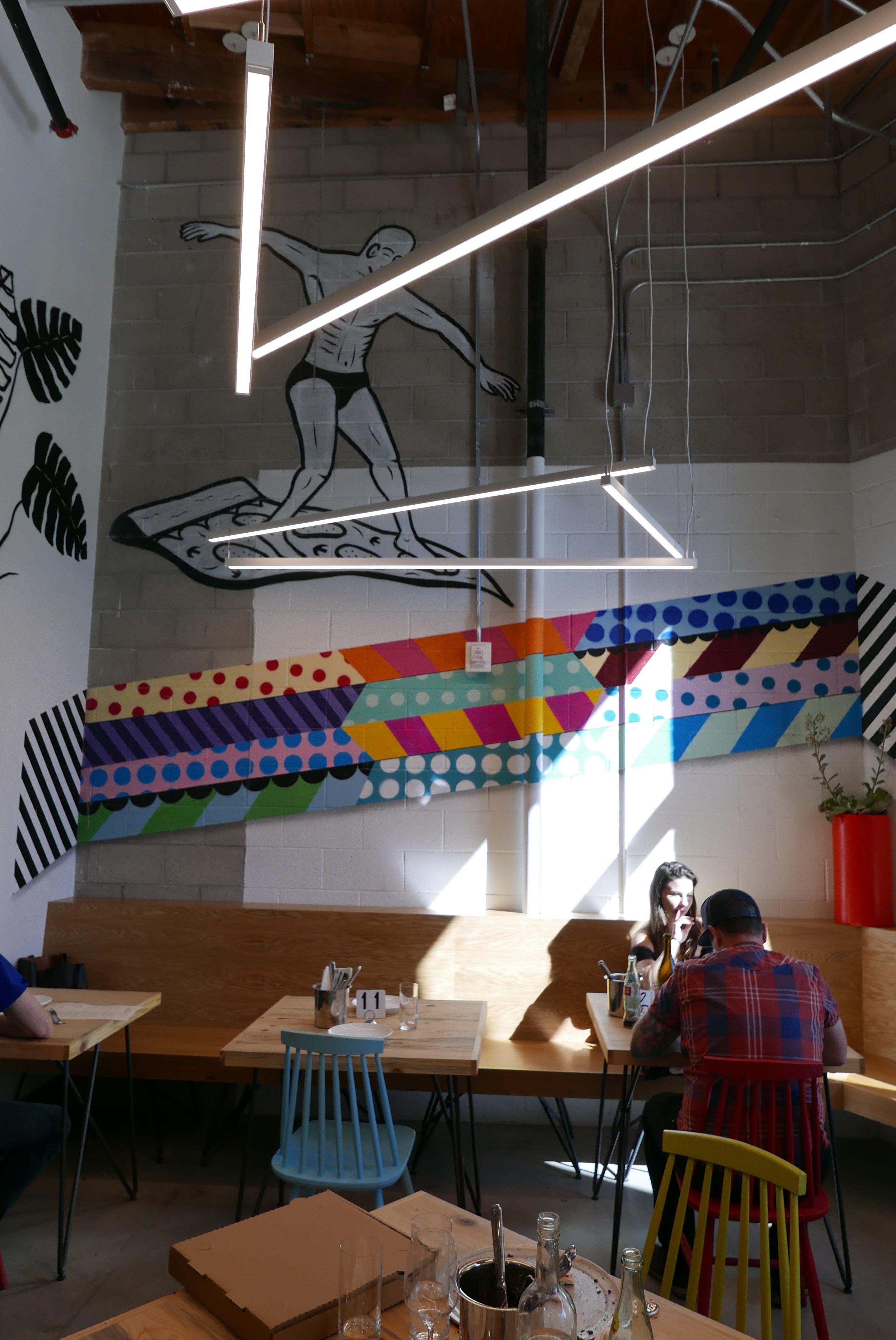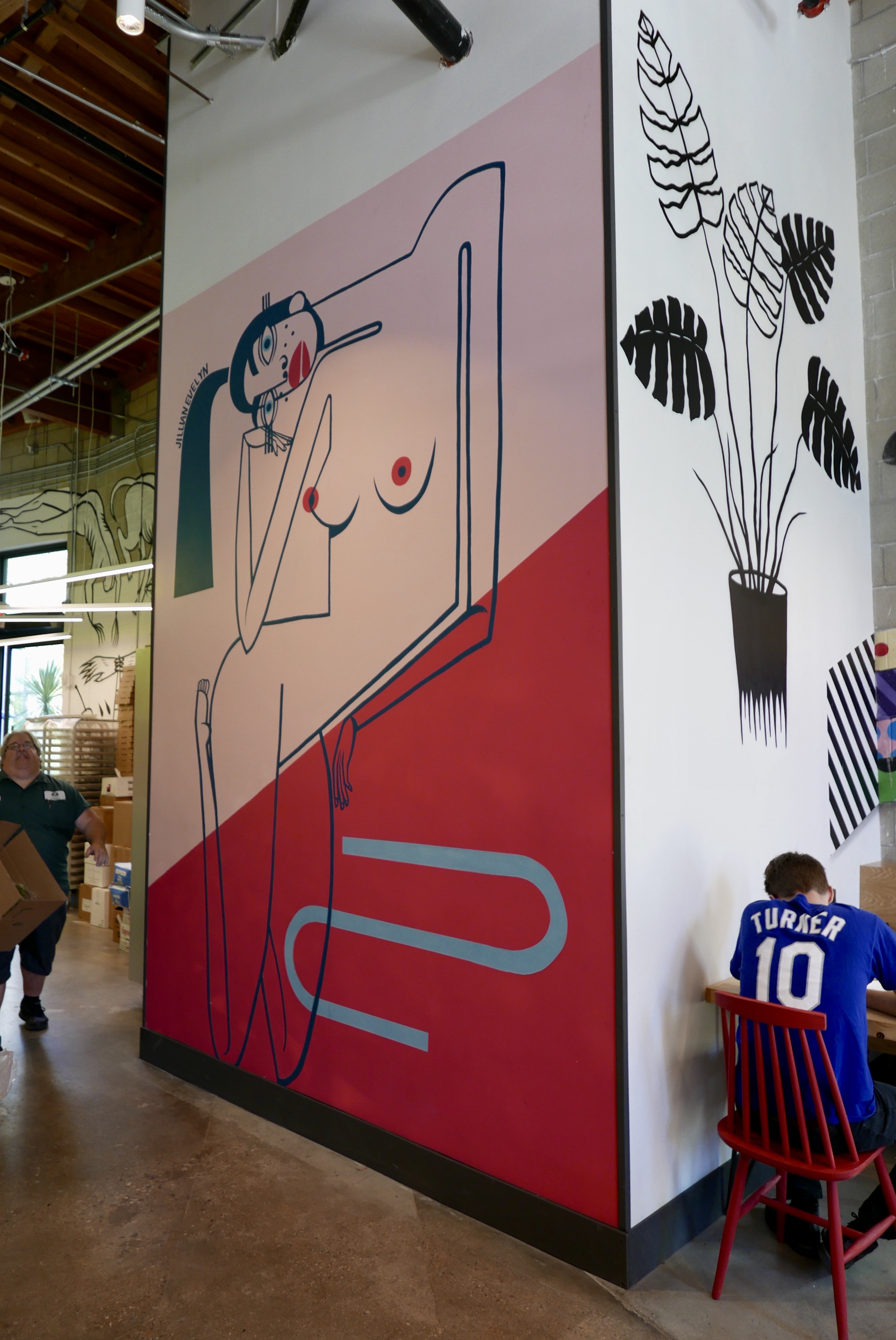 THE GET DOWN
---
This NYC transplant has finally made its permanent fix in LA's pizza scene, except it doesn't come with the hustle and bustle of the Big Apple lifestyle. In fact, Roberta's Pizza is one of those few places that one could make an exception for that lack of "hustle", simply because the pizza is so damn good.
After a long week, don't we all want to be rewarded? I mean the thought of an ooey gooey, tangy, airy, sauce dripping pie should be enough motivation to get your best workout on all week…even if that means taking the tot to the park twice today. Yes, that does still count.
Roberta's pizza is exceptional. So exceptional that the lack of being serviced properly while dining in can be overlooked? Yes!? Even I can't believe I just said that! Float like a butterfly, and sting like a bee as you feel the heat of the Bee stinger, by far Roberta's BEST pizza! I mean pepperoni and spicy honey is the greatest combo on the planet.
Roberta's pizza is going to make a crust lover out of you, even if you're the type that leaves the crusts to feel less guilty for the carb overload. You may even find yourself fighting with your tot over that blistery crust, but rest assured there is plenty to go around. And if there isn't, you can always order a side of bread and butter.
Though the pie is the best thing going on at Roberta's, balance is always key. The crunchy little gem salad is beautifully tossed in a slightly tangy dressing and makes a great accompaniment to the bread…I mean to the pie (wink wink).
The great thing about Roberta's is that it's not in an obscure location like in Brooklyn. Should you encounter a line (and yes, you will unless you get there right at opening), the kids can run loose in the open mall area of Platform. Dining Al Fresca is an option too. If the kids stay put long enough, they may even be able to earn a scoop at Van Leeuwen Ice Cream, which sits within 20 ft. of Roberta's.
---
DETAILS
---
(First timer? Scroll down to check out the rating system below.)
SOCIAL SCENE

Domestic Imports, Hipster Chic, Well-Cultured, Foodies

TODDLER RATING

Easily Forgiven

NEARBY

Platform: Boba Guys, Lakeshore Learning
The Spotted Cloth
Rating System:
It's our goal to make exploring LA either with the kids or with grown ups as easy as possible. Click through the tabs above to check out our rating system.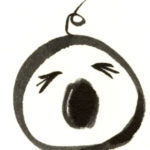 For those with little
runners & screamers: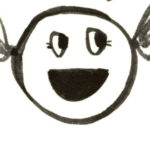 Easily forgiven:
Here, you can forget the fact that it's your rambunctious child that's screaming and STILL enjoy most of your meal.
Not promoted, but you should take the chance:
If your toddler is at the stage when an iPad or some other colorful distraction can be used for an un-interrupted 20 minutes, then go for it.
Uh-uh, NO WAY, don't even think about it!:
I don't care how cute your toddler is. Pop your head in… turn around… walk away. PERIOD.
No contained area:
A place you cannot leave your toddler alone, not even for a second.
Enclosed, but space is tight:
If YOU can't fit between the tables then you know you couldn't catch your toddler if they tried – this isn't Norm's.
---
SHARE YOUR THOUGHTS
---
Drop us a line to start the conversation.
HOLLER AT US
---
Summary
The Spotted Cloth
Review Date
Establishment
Rating