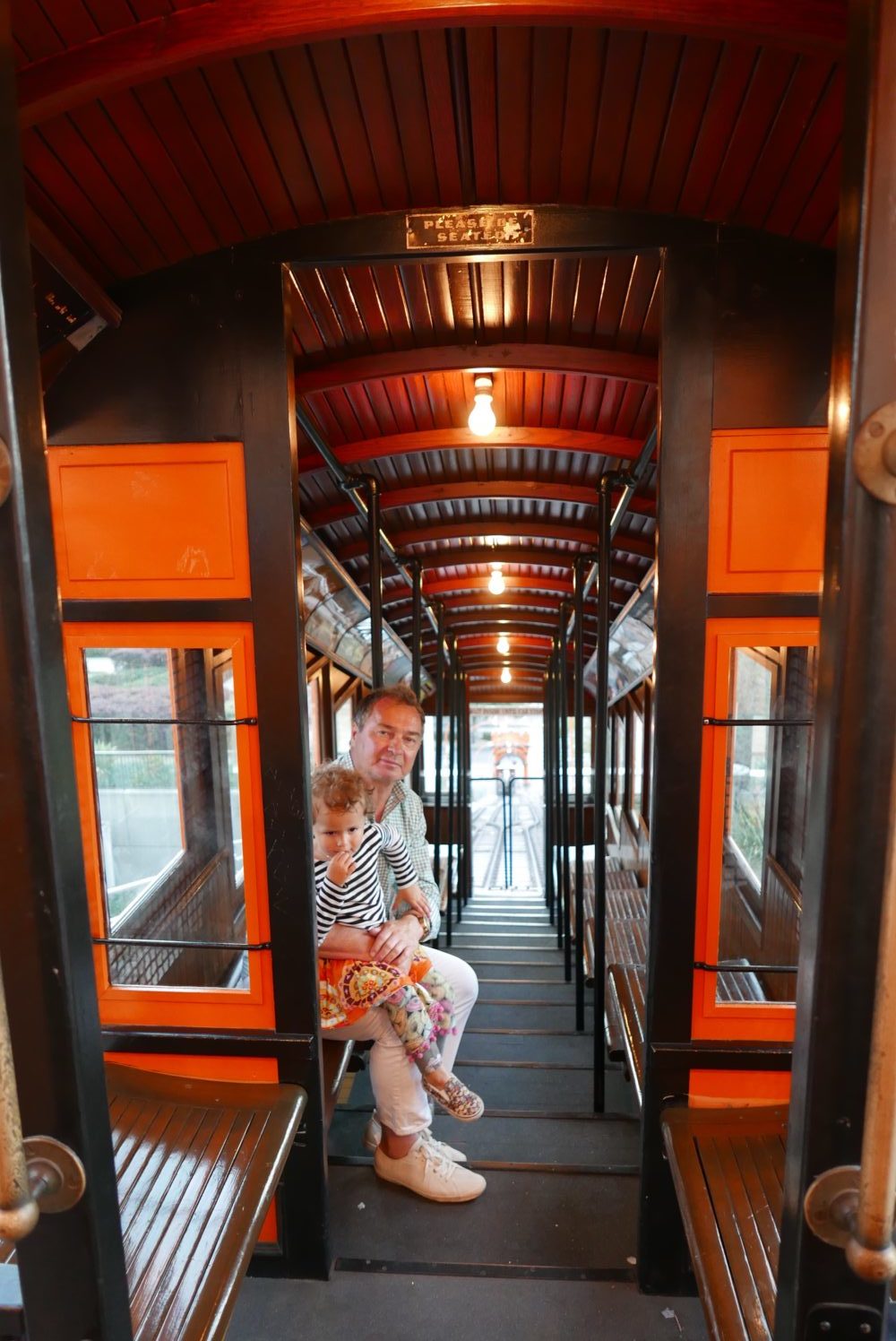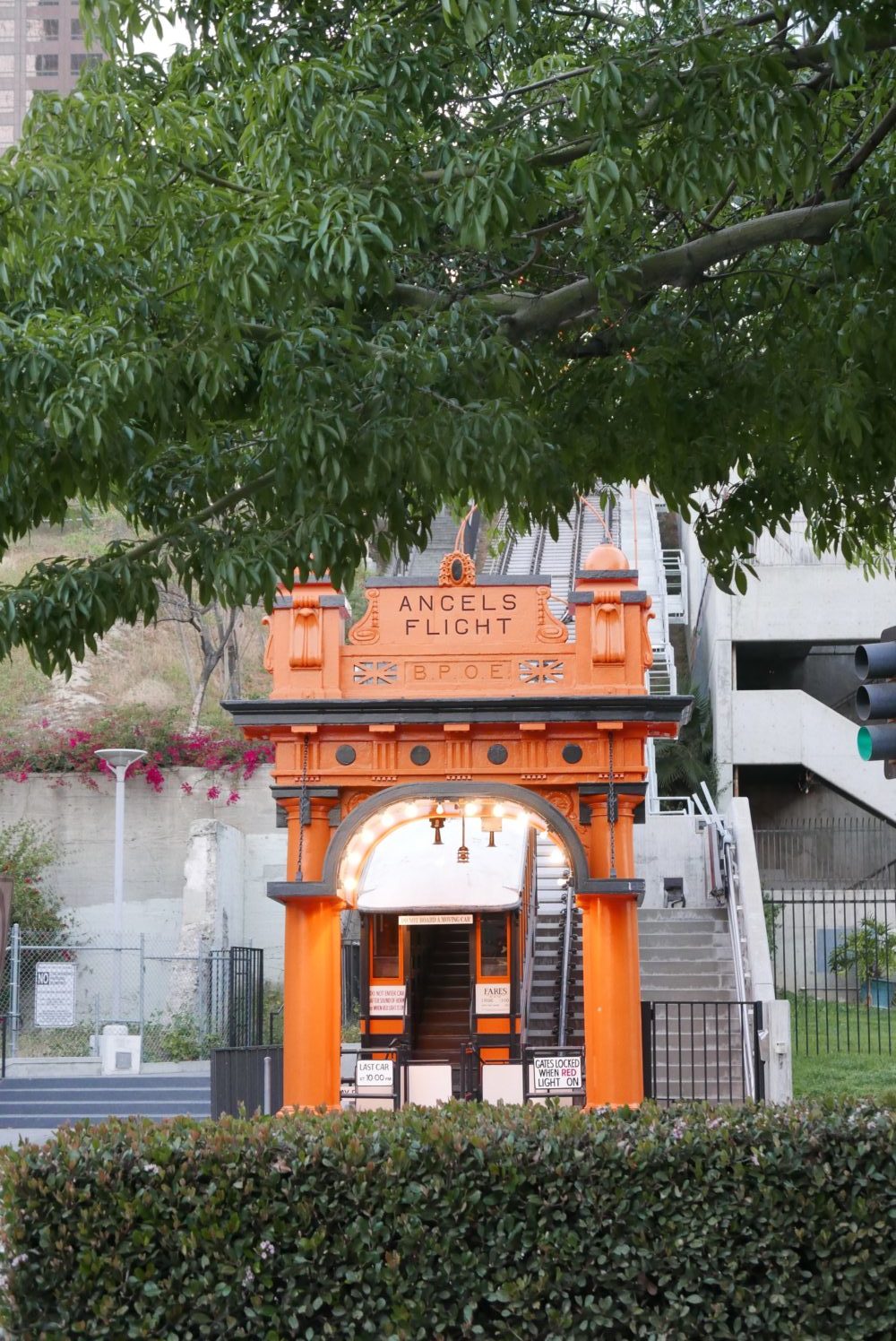 THE GET DOWN
---
Said to be the world's shortest incorporated railroad, Angels Flight is a fun stop to plan for when you're heading to DTLA with the fam. The ride itself will cost you $1 per person each way, but hey, that's the price you have to pay for history…and there's a stairway to trek down, should you not want to take the trip both ways.
Angels Flight once connected DTLA LA with the residential area on Bunker Hill. With the new development taking place in DTLA LA during the 60's, the area of Bunker Hill was eliminated, but the railway car remained untouched.
Angels Flight has since been opened, closed and reopened again, with new safety features added. But with all the bumps along the way (literally) Angels Flight still feels like a ride you might have expected to take in the late 1960's.
Grand Central Market has since opened directly across the street from Angels Flight. So why not Take a ride… then Grab a bite, drink or dessert across the way and have yourself a nice little adventure.
---
DETAILS
---
(First timer? Scroll down to check out the rating system below.)
SOCIAL SCENE

Domestic Imports, Homies, Multicultural

TODDLER RATING

Easily Forgiven

NEARBY

Grand Central Market
The Spotted Cloth
Rating System:
It's our goal to make exploring LA either with the kids or with grown ups as easy as possible. Click through the tabs above to check out our rating system.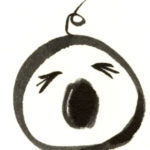 For those with little
runners & screamers: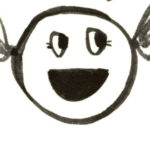 Easily forgiven:
Here, you can forget the fact that it's your rambunctious child that's screaming and STILL enjoy most of your meal.
Not promoted, but you should take the chance:
If your toddler is at the stage when an iPad or some other colorful distraction can be used for an un-interrupted 20 minutes, then go for it.
Uh-uh, NO WAY, don't even think about it!:
I don't care how cute your toddler is. Pop your head in… turn around… walk away. PERIOD.
No contained area:
A place you cannot leave your toddler alone, not even for a second.
Enclosed, but space is tight:
If YOU can't fit between the tables then you know you couldn't catch your toddler if they tried – this isn't Norm's.
WHAT'S CLOSE
---
Click through the map below to find delicious places to eat and fun places to play nearby. (It's completely clickable – go nuts!)
SHARE YOUR THOUGHTS
---
Drop us a line to start the conversation.
HOLLER AT US
---
Summary
The Spotted Cloth
Review Date
Establishment
Rating