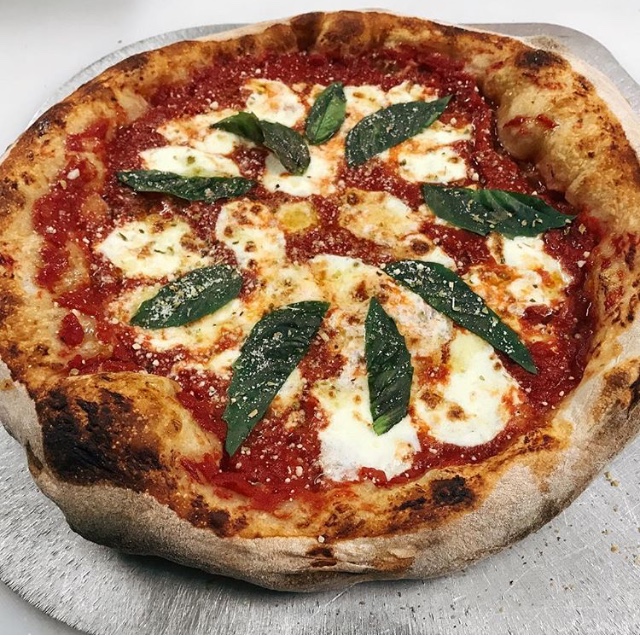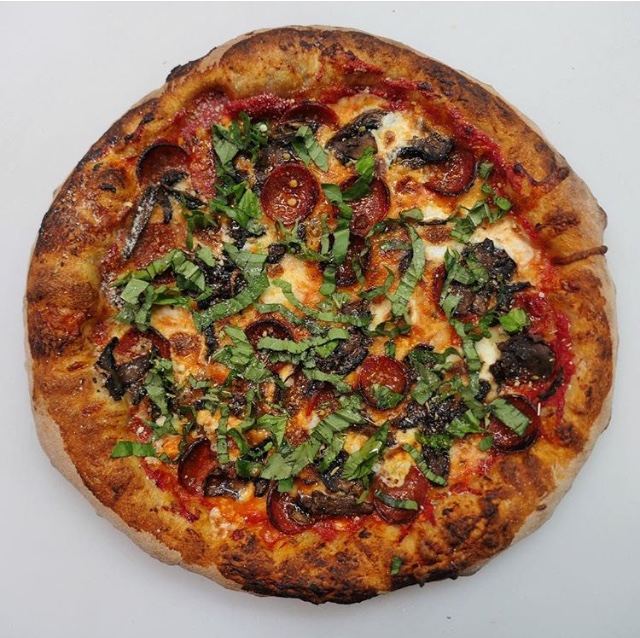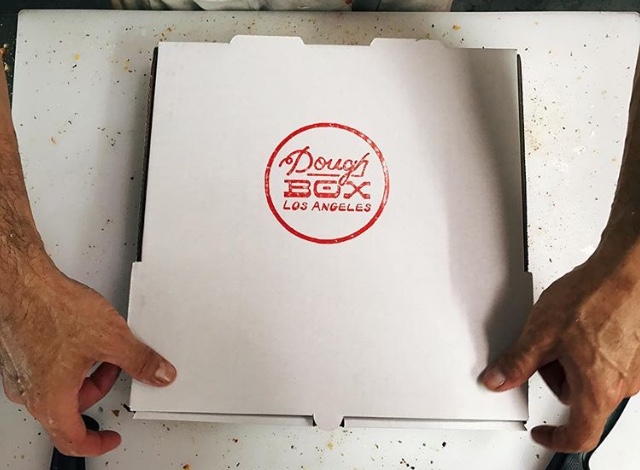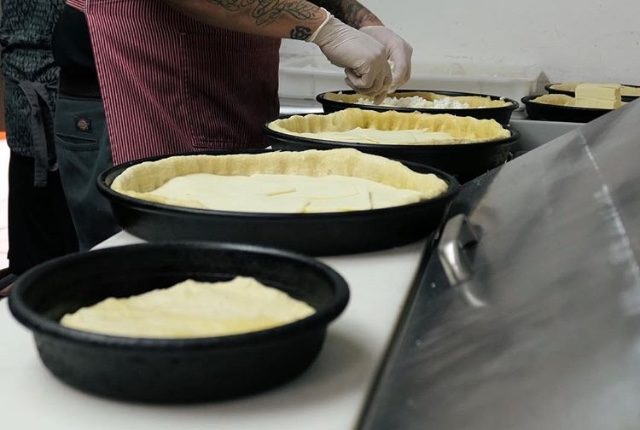 ---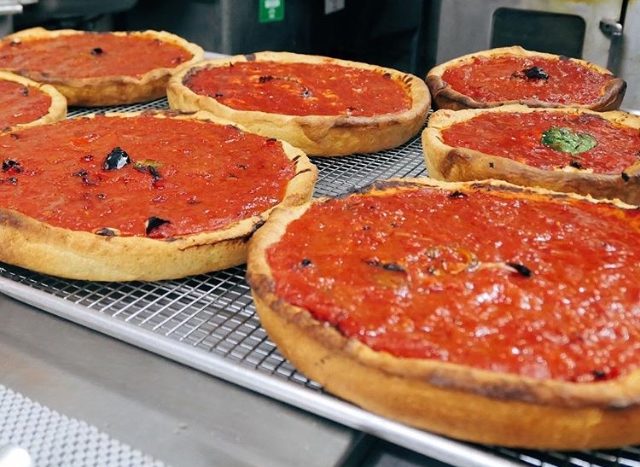 THE GET DOWN
---
Move over Hollywood Pies, you have another front seat driver. Ok, well rumor has it these two knocked heads after a longtime partnership and out of this divorce, The Dough Box was born. But I don't want to start any rumors. Whatever the reason… Dough Box you got it going on.
Now keep in mind I'm from Chicago, so by default have eaten a fair share of deep dish pies in my life. But then you finally narrow it down to THE ONE. Dough Box is THE ONE.
When you bite into the crust, it tastes like nonnas homeade bread, the kind there will never be a recipe too. Then the sauce….That pungent, almost tangy tomatoey sauce you watched her stand on a step stool to stir. The kind that smelled the whole house up. Then of course the cheese; one of the staples in any Italian household (like mine).
Dough Box is at the top of the food chain. Did I mention they are from Chicago too? For now, Dough Box is a store front for take home and delivery only. And if that's the way they have it, then that's the way I'll take it. They know all there is to know about packaging, so that pie makes it to the door, still with a crisp crust each time.
---
DETAILS
---
(First timer? Scroll down to check out the rating system below.)
WHERE

DTLA (could be considered Boyle Heights)

GO FOR

Carry Out Only. Deep Dish

NEARBY

DTLA Arts District Park
The Spotted Cloth
Rating System:
It's our goal to make exploring LA either with the kids or with grown ups as easy as possible. Click through the tabs above to check out our rating system.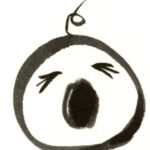 For those with little
runners & screamers: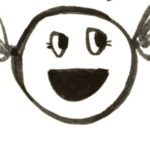 Easily forgiven:
Here, you can forget the fact that it's your rambunctious child that's screaming and STILL enjoy most of your meal.
Not promoted, but you should take the chance:
If your toddler is at the stage when an iPad or some other colorful distraction can be used for an un-interrupted 20 minutes, then go for it.
Uh-uh, NO WAY, don't even think about it!:
I don't care how cute your toddler is. Pop your head in… turn around… walk away. PERIOD.
No contained area:
A place you cannot leave your toddler alone, not even for a second.
Enclosed, but space is tight:
If YOU can't fit between the tables then you know you couldn't catch your toddler if they tried – this isn't Norm's.
WHAT'S CLOSE
---
Click through the map below to find delicious places to eat and fun places to play nearby. (It's completely clickable – go nuts!)
SHARE YOUR THOUGHTS
---
Drop us a line to start the conversation.
HOLLER AT US
---
Summary
The Spotted Cloth
Review Date
Establishment
Rating