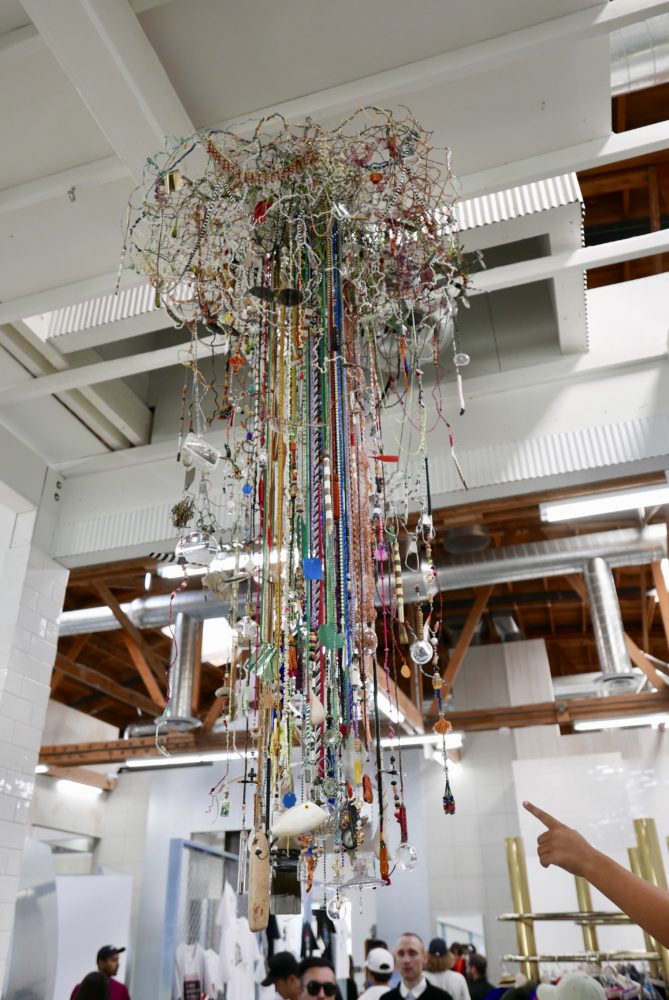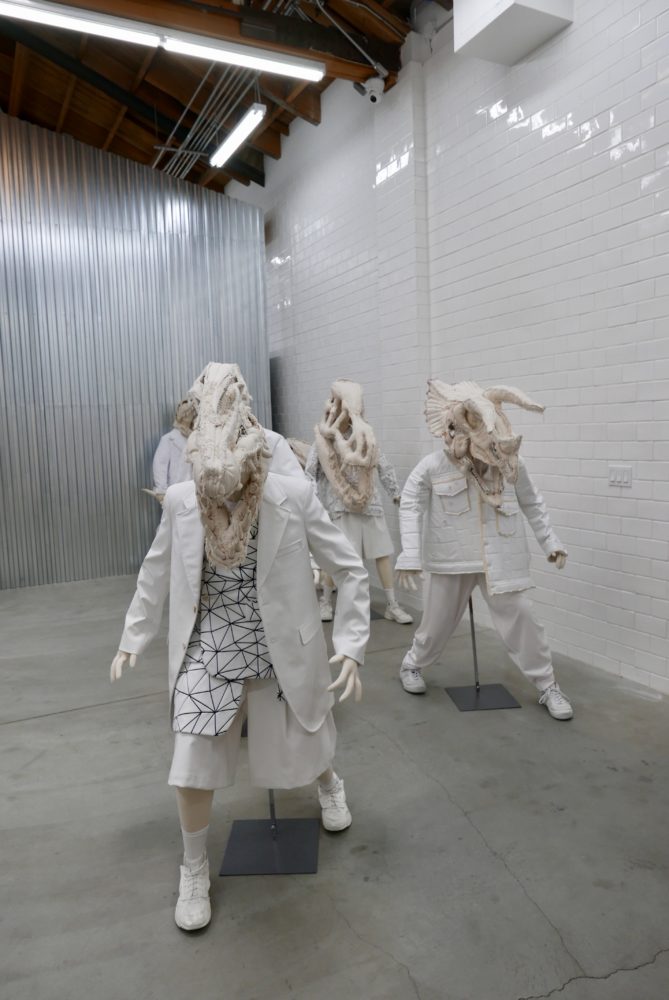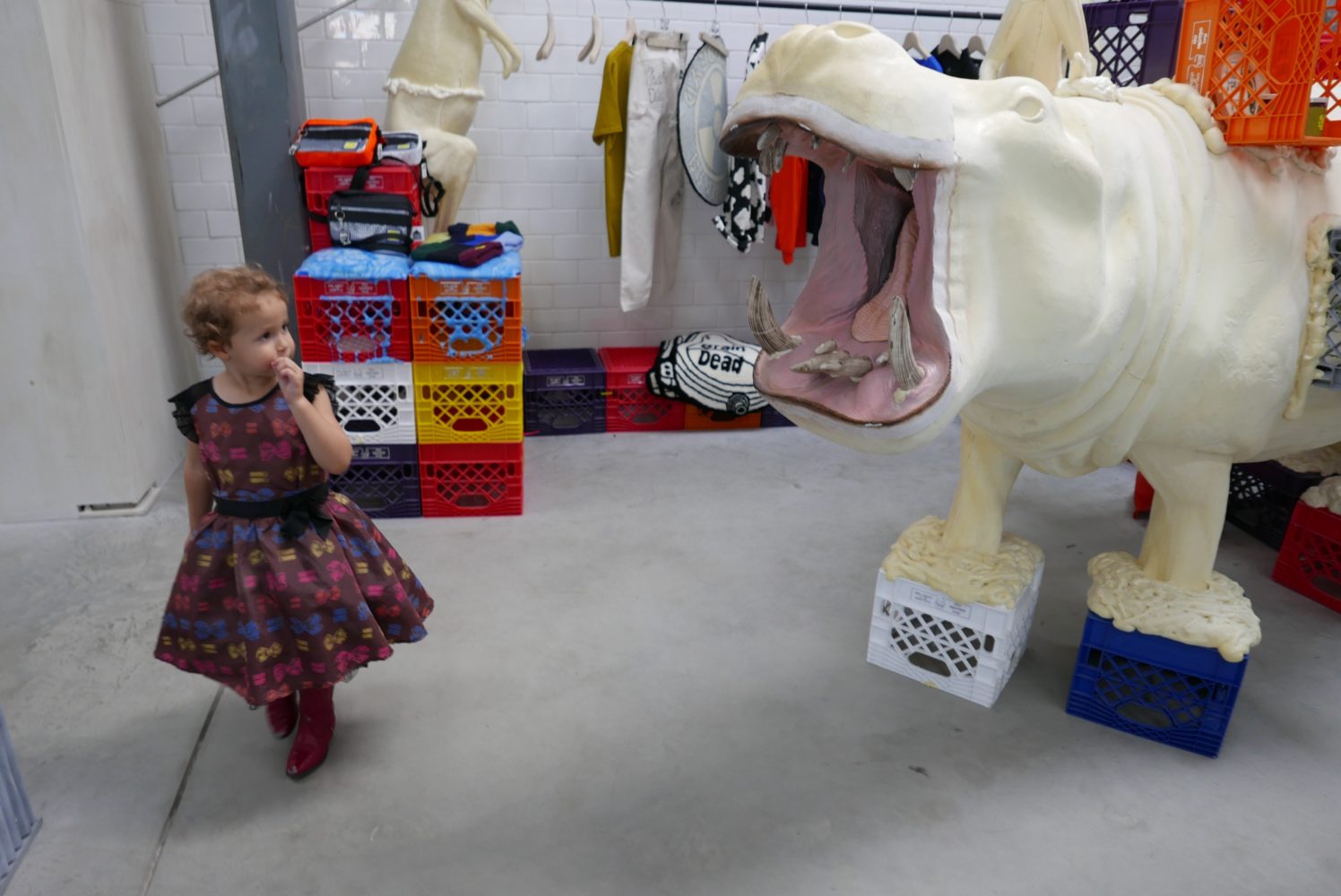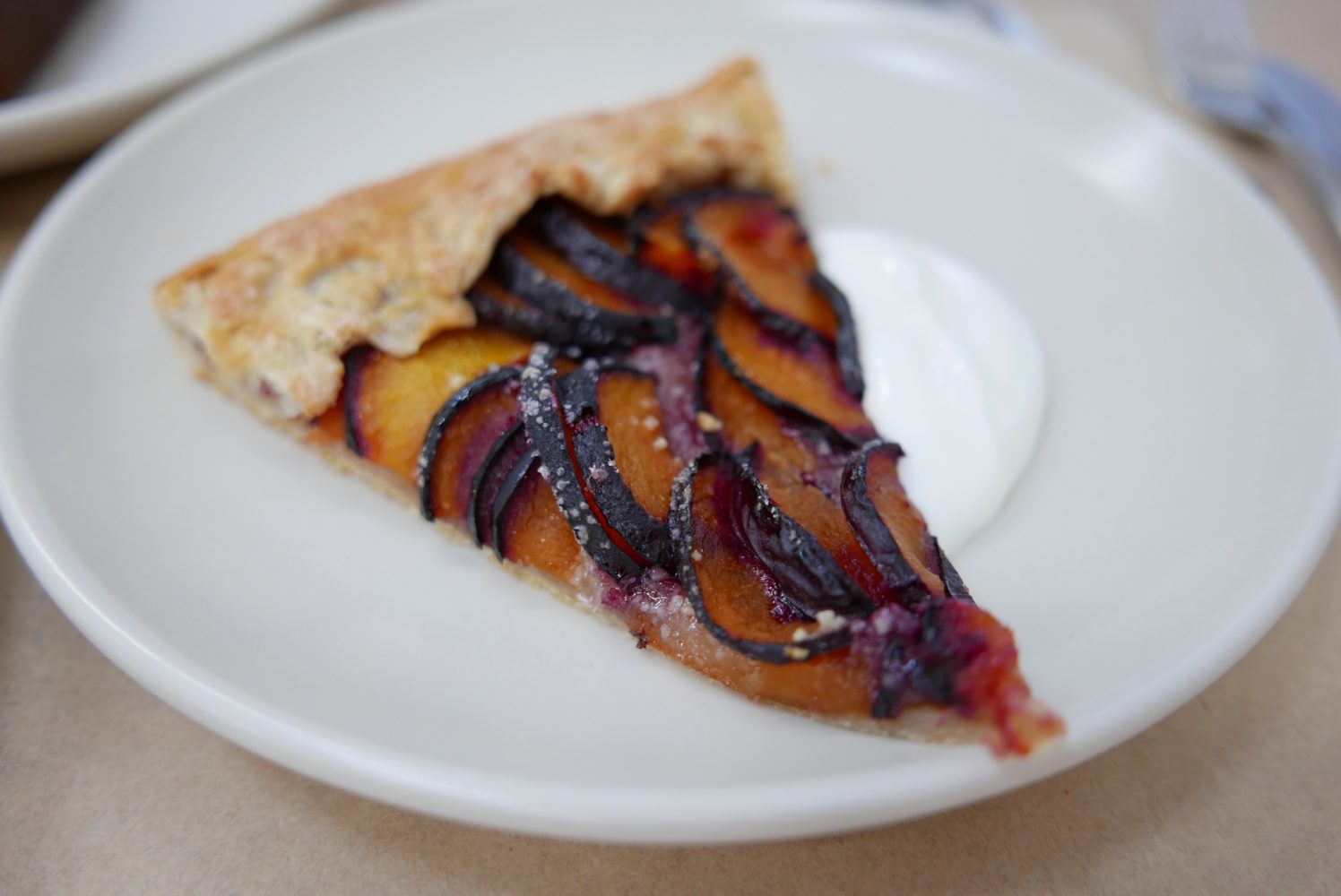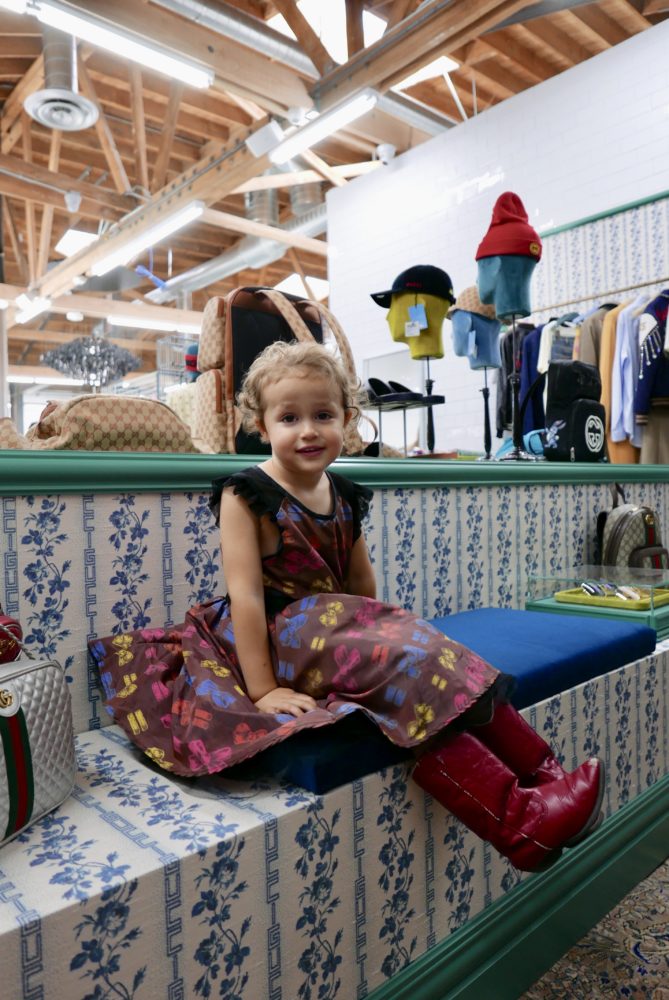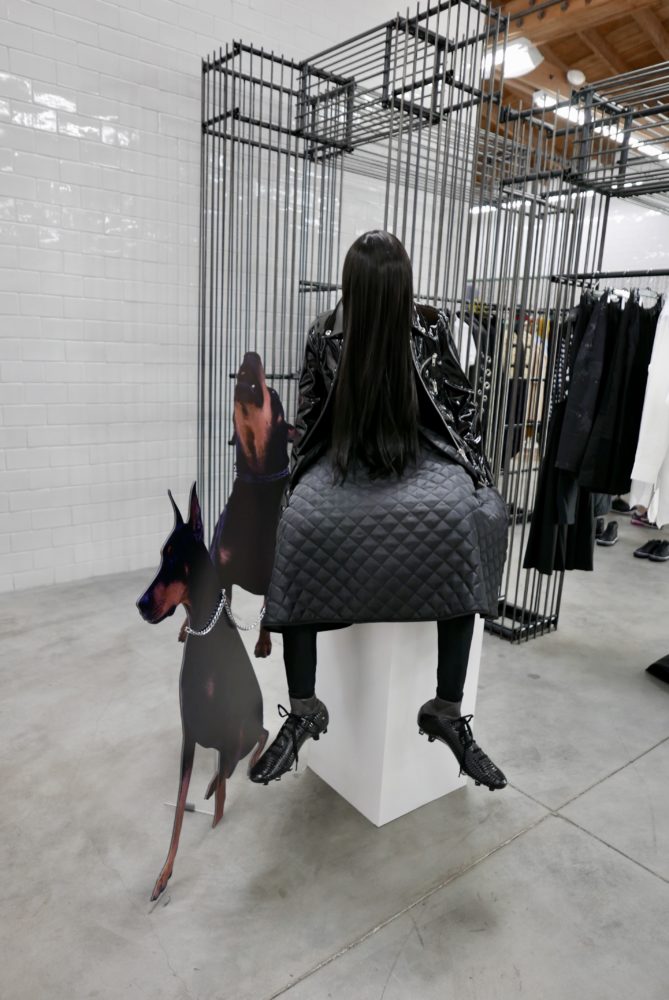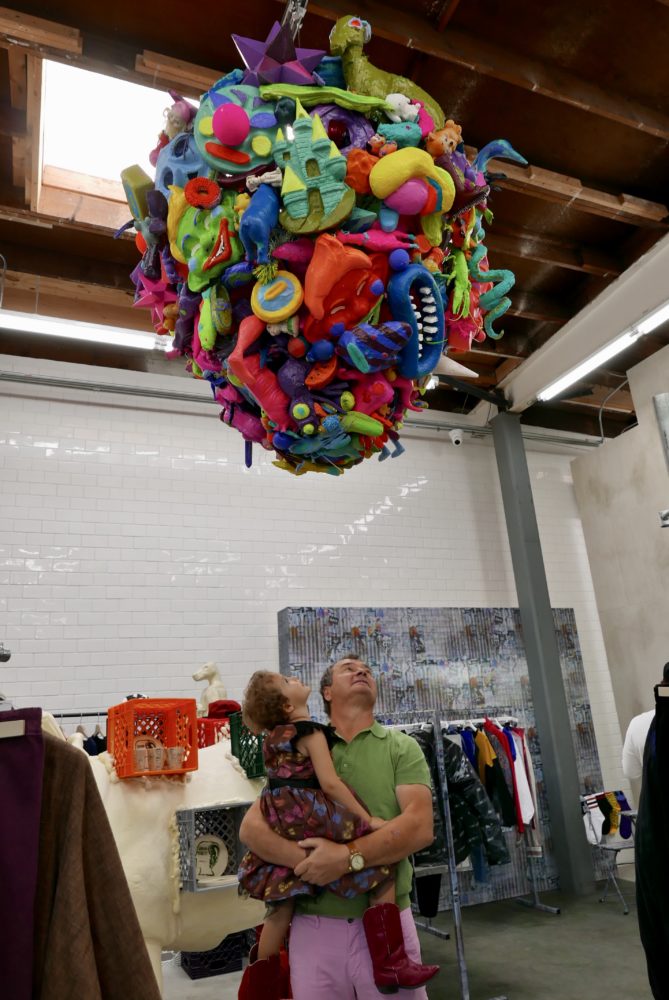 THE GET DOWN
---
Dover Street Market in DTLA's Arts district is a total game changer in the world of fashion, Art and Culture. The new 15,000 sq. ft. space is filled with an influx of eye candy every were you turn. The people shopping and eating at Dover Street market (yes they do have a cafe) are just as fascinating as the artwork and clothing that fills the space.
The store itself is supplied with the most exquisite collections of luxe brands and capsules, some that are specific to LA. Expect to find high end labels such as Gucci and Chanel, alongside established indie labels (like Eckhaus Latta and Sophie Buhai) here at Dover Street Market. The twists and turns will also lead to underground designers that have produced the coolest of streetwear specifically for the store.
In particular, you will find a collection of t-shirts not found anywhere else in LA. If this museum like shopping adventure isn't enough to call in sick and head downtown today, then might I add that Dover Street Market has welcomed the Parisian based Rose Bakery to the mix.
Here you can munch on a light bite, salad or sandwich… or simply enjoy a pastry and tea and pretend that you're in Paris. The soft boiled eggs are out of this world. They are done perfectly runny and accompanied by toast points with anchovy paste. Though I still have half of the menu to munch through I can tell that I will be back for a plum tarte and scone real soon.
Dover Street Market is truly a spectacle. Should you be toting the tots here, you might need to come back for a second round immediately following. Once overstimulation sets in, you won't be in your right frame of mind to actually make a purchase.
Plus, as of right now and until the hype dies down a bit (which it might not ever), you could be waiting upwards of 45 minutes to pay for your purchase. By this time, your tot could be trapped in the Basquiat gated room, or heading back to the Rose Bakery for a second round of scones.
At any rate, a shopping experience at Dover Street Market is one for the bucket list!
---
DETAILS
---
(First timer? Scroll down to check out the rating system below.)
GO FOR

The scene, Rose Bakery, An exquisite collection of Luxe pieces

SOCIAL SCENE

Hipster Chic, Multicultural, Well-Cultured

TODDLER RATING

Not promoted, but you should take the chance

NEARBY

Arts District Park, Wurstkuche
The Spotted Cloth
Rating System:
It's our goal to make exploring LA either with the kids or with grown ups as easy as possible. Click through the tabs above to check out our rating system.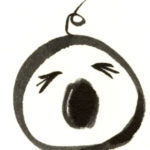 For those with little
runners & screamers: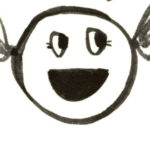 Easily forgiven:
Here, you can forget the fact that it's your rambunctious child that's screaming and STILL enjoy most of your meal.
Not promoted, but you should take the chance:
If your toddler is at the stage when an iPad or some other colorful distraction can be used for an un-interrupted 20 minutes, then go for it.
Uh-uh, NO WAY, don't even think about it!:
I don't care how cute your toddler is. Pop your head in… turn around… walk away. PERIOD.
No contained area:
A place you cannot leave your toddler alone, not even for a second.
Enclosed, but space is tight:
If YOU can't fit between the tables then you know you couldn't catch your toddler if they tried – this isn't Norm's.
WHAT'S CLOSE
---
Click through the map below to find delicious places to eat and fun places to play nearby. (It's completely clickable – go nuts!)
SHARE YOUR THOUGHTS
---
Drop us a line to start the conversation.
HOLLER AT US
---
Summary
The Spotted Cloth
Review Date
Establishment
Rating