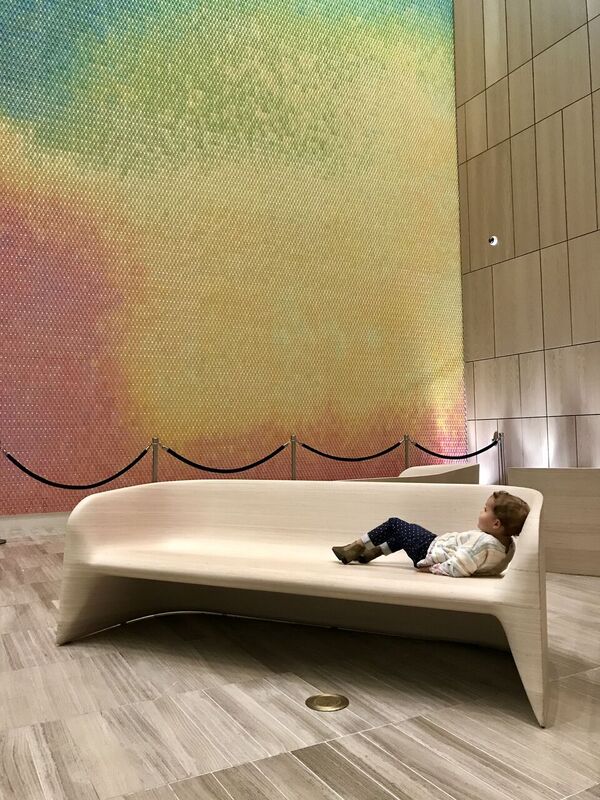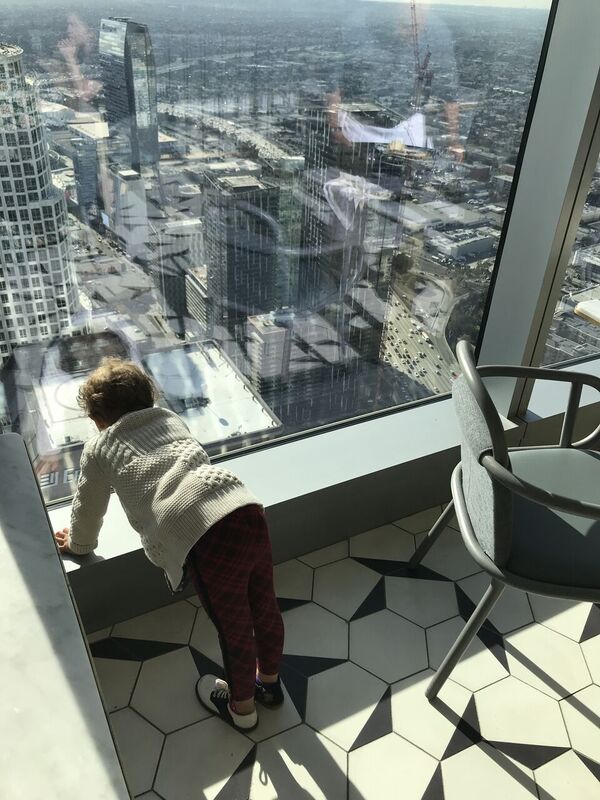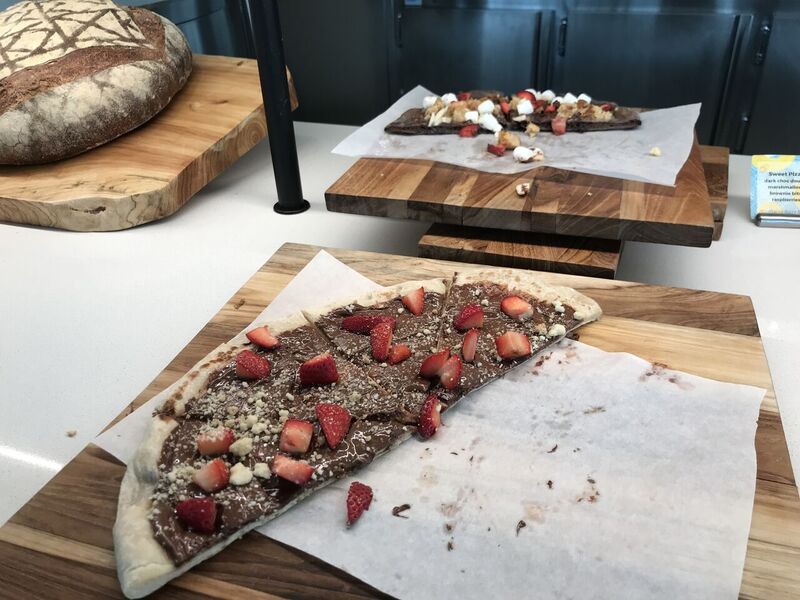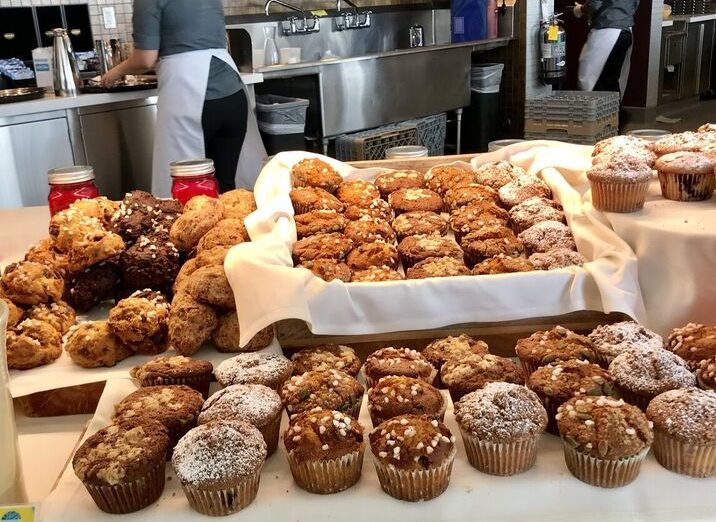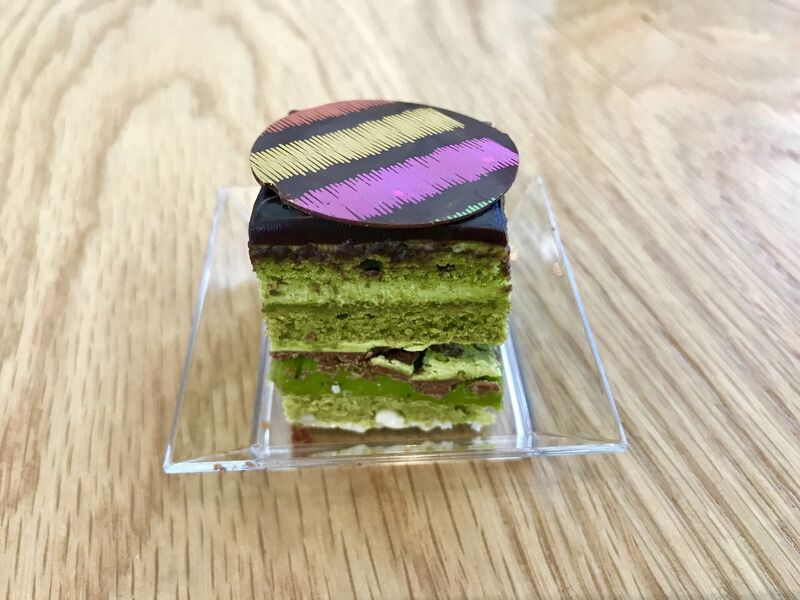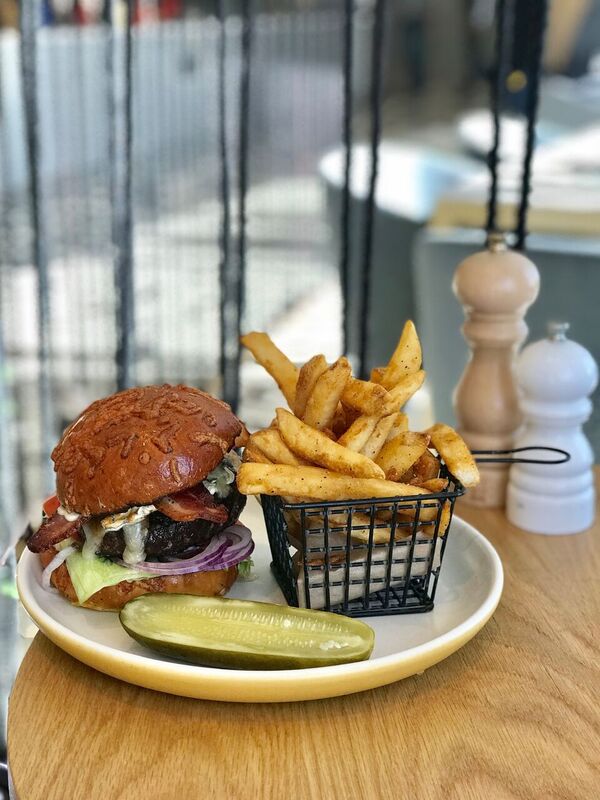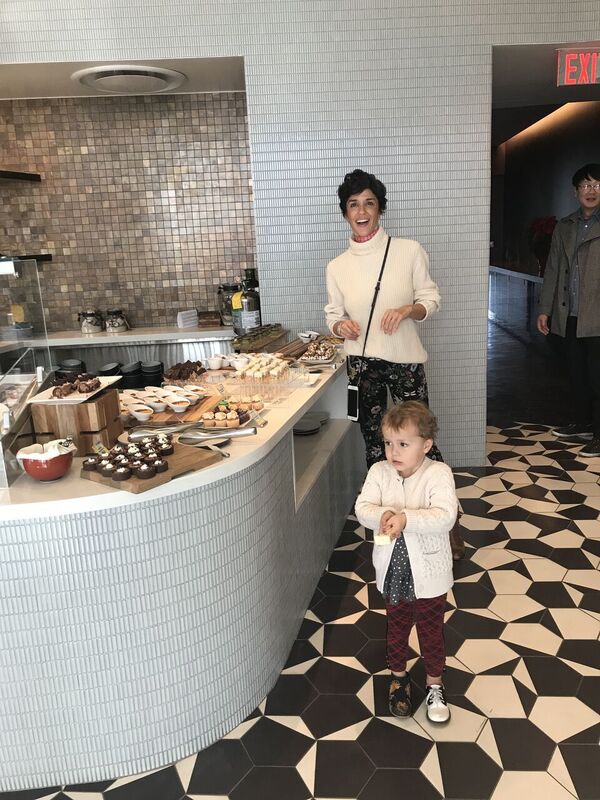 THE GET DOWN
---
You can easily spend a half day at the luxurious Hotel InterContinental DTLA. As the hotel chain's flagship store, no detail has gone unnoticed. The Hotel InterContinental is 73 stories high, which trumps the U.S. Bank tower by a couple floors.
You'll work up an appetite taking in all of its details. After a ride or two on the escalator with your little and the mad dashes you've taken to keep their hands off the art, you'll be ready to eat!
The Hotel InterContinental has 4 restaurants to choose from. Lucky for you the restaurant Dekkadance has a buffet going on 7 days a week and at a fraction of the price of most luxury hotels. If you dine during the week, the cost of the bottomless Bloody Mary's or champagne is not added into the cost of your meal either, so it's really a bargain.
The buffet at Dekkadance changes cuisines on a weekly basis so if you go back more than once, you won't get bored. The kids can easily be coaxed into being on their best behavior once they see that this all-you-can-eat bar has dessert on the end. It's okay… let them get up as often as they'd like. I mean, that IS the point of a buffet after all.
If the buffet isn't your thing, then give the steakhouse at the Hotel InterContinental (though it's more formal and not for runners or screamers), the contemporary sushi restaurant, the marketplace or the rooftop bar a try.
And speaking of… the rooftop bar of the Hotel InterContinental is amazing! The view is so breathtaking that even the kids will be in awe.
Make sure to explore all that Hotel InterContinental has to offer once you arrive. Like I said, a half-day is necessary with or without the kids.
The Hotel InterContinntal is a perfect spot for any occasion. Come back and grab a window seat up top, a bottle of wine and enjoy the evening without the kids for a change… you will truly be basking in luxury.
---
DETAILS
---
(First timer? Scroll down to check out the rating system below.)
WHERE

DTLA| Lincoln Heights

GO FOR

The Dekkadance Buffet

SOCIAL SCENE

Well-Cultured, Multicultural

TODDLER RATING

Not promoted, but you should take the chance

NEARBY

The Last Bookstore, Clifton's Cafeteria

CONTACT INFO

Website: Click Here
Phone: (213) 688-7777
The Spotted Cloth
Rating System:
It's our goal to make exploring LA either with the kids or with grown ups as easy as possible. Click through the tabs above to check out our rating system.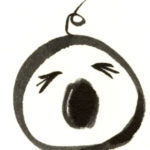 For those with little
runners & screamers: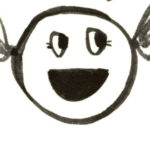 Easily forgiven:
Here, you can forget the fact that it's your rambunctious child that's screaming and STILL enjoy most of your meal.
Not promoted, but you should take the chance:
If your toddler is at the stage when an iPad or some other colorful distraction can be used for an un-interrupted 20 minutes, then go for it.
Uh-uh, NO WAY, don't even think about it!:
I don't care how cute your toddler is. Pop your head in… turn around… walk away. PERIOD.
No contained area:
A place you cannot leave your toddler alone, not even for a second.
Enclosed, but space is tight:
If YOU can't fit between the tables then you know you couldn't catch your toddler if they tried – this isn't Norm's.
WHAT'S CLOSE
---
Click through the map below to find delicious places to eat and fun places to play nearby. (It's completely clickable – go nuts!)
SHARE YOUR THOUGHTS
---
Drop us a line to start the conversation.
HOLLER AT US
---
Summary
The Spotted Cloth
Review Date
Establishment
Rating