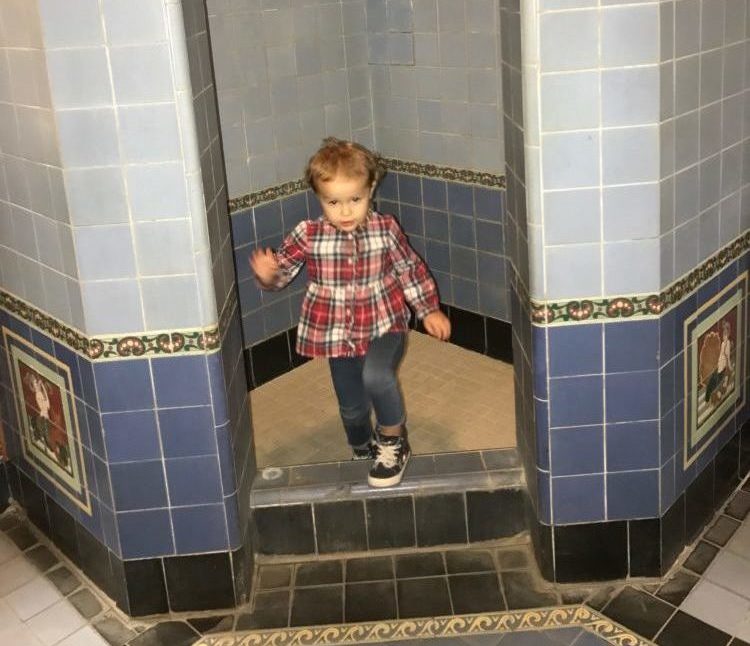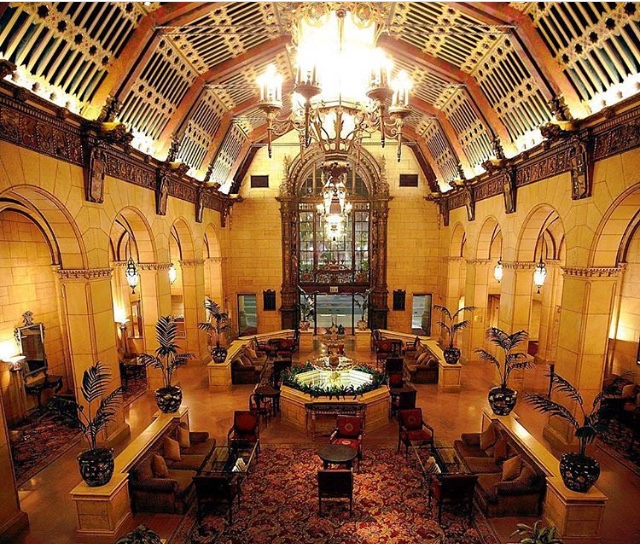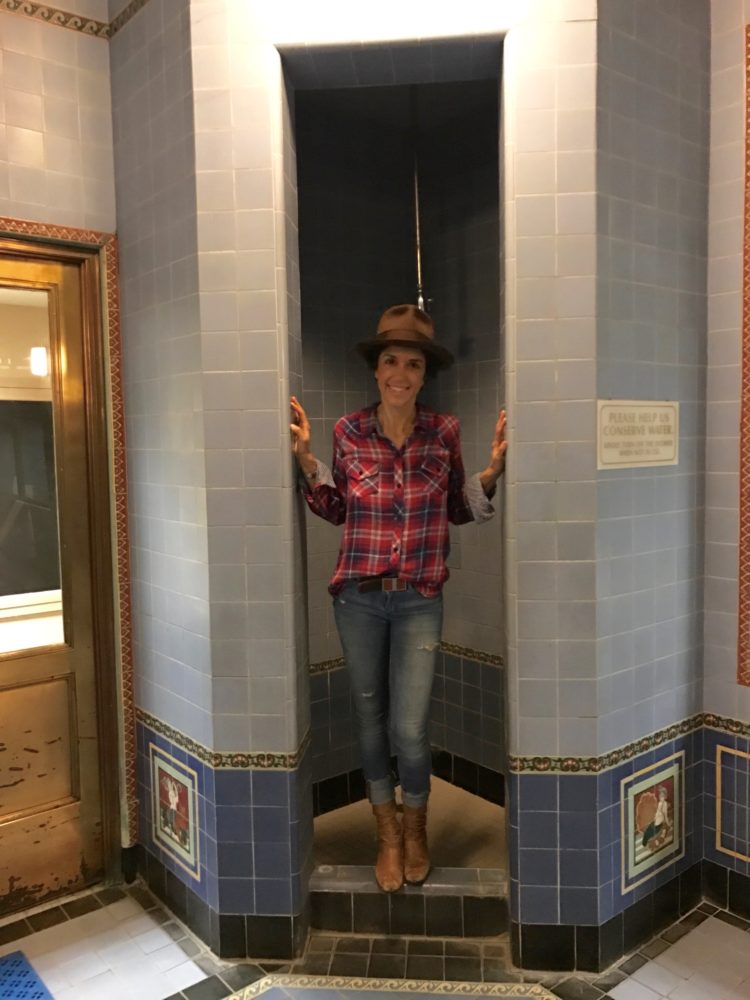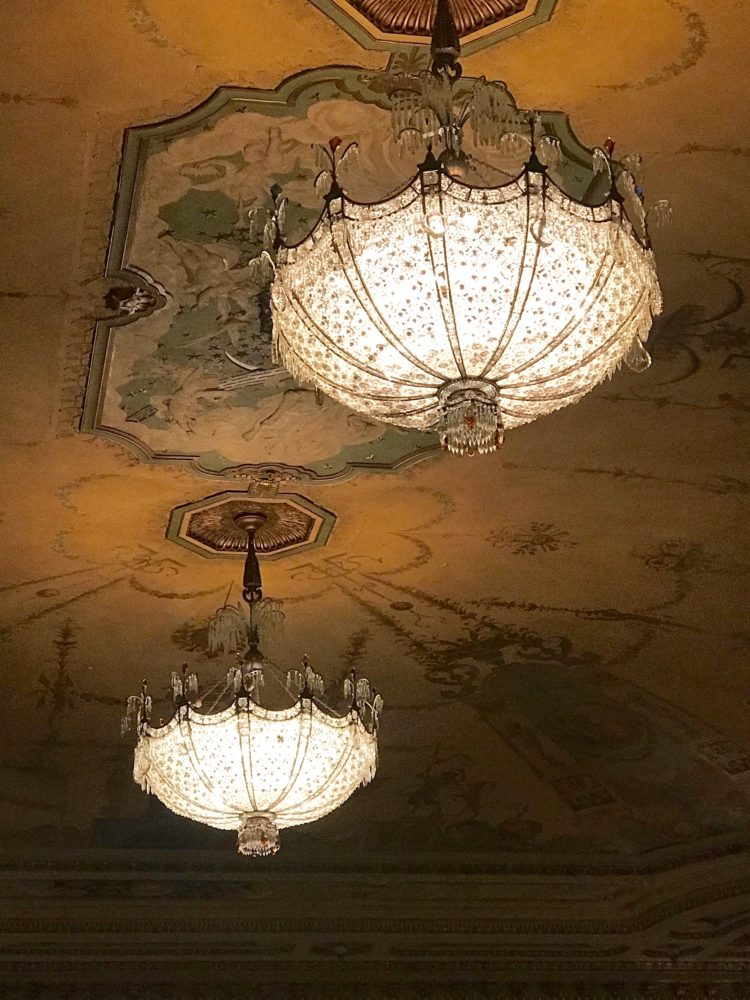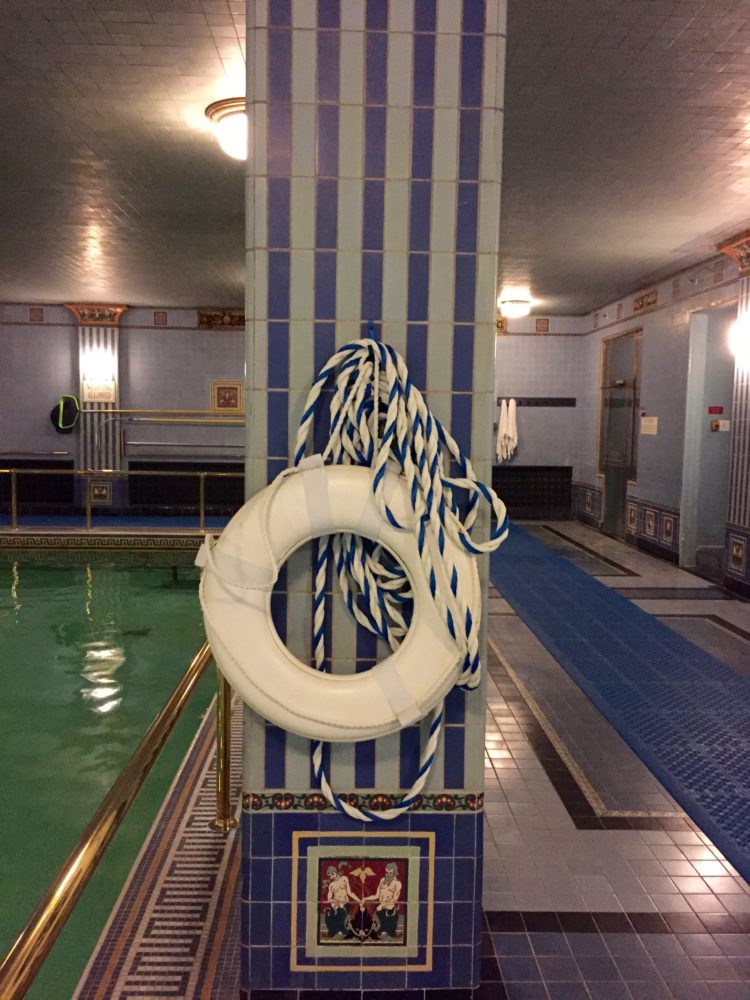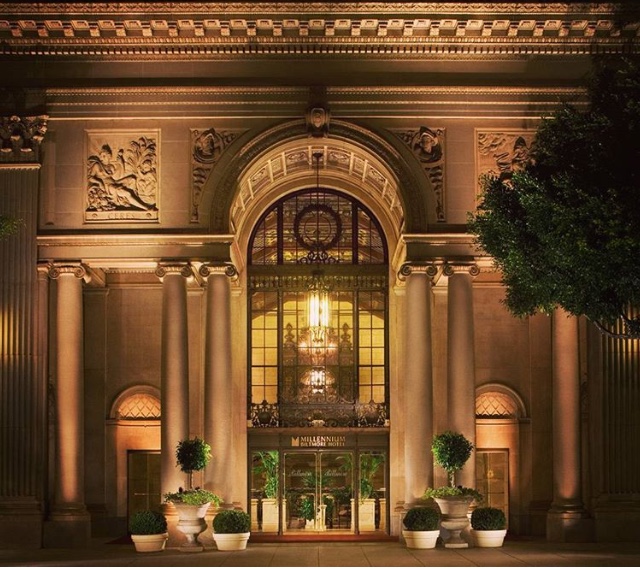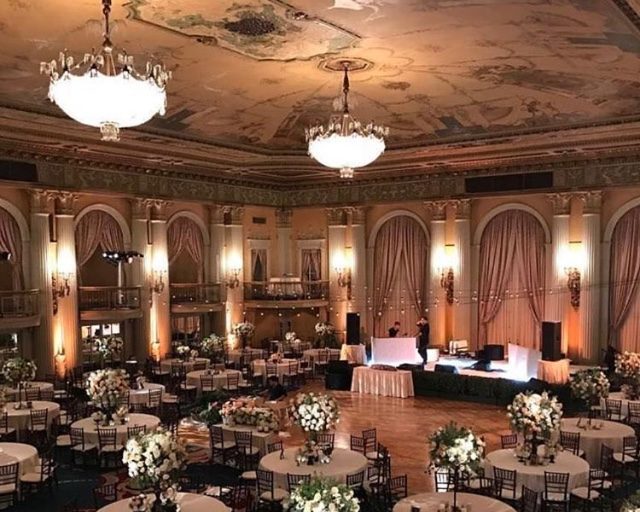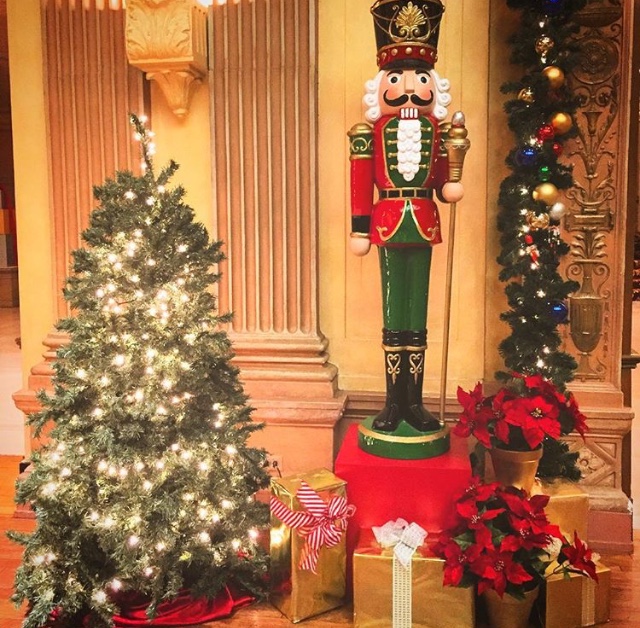 THE GET DOWN
---
I write about the Biltmore simply to encourage all to stop in if you are exploring DTLA. I cannot vouch for the rooms, I can only vouch for the fun that we had in here.
Hotels are great places for some indoor fun. All you need is an imagination and a GRAND ballroom to create hours of play for you and/or your little.
The Biltmore was established in the 1920's and has since then been deemed a historic and cultural landmark. This fact alone makes it worth checking out. Sneak into the grand ballrooms, check out the pool area and the gym, run up and down the halls, play "office" on the hotel phones… C'mon, get creative.
The tile work, the ceilings, the chandelier are all works of art at The Biltmore. If you happen to be in the downtown area "afterhours" the Gallery Bar and Cognac Room at the Biltmore has a fantastic jazz scene.
Live jazz… intimate room in a historic landmark establishment? Why not slip into your best 1920's look and lose yourself in the evening.
The Biltmore is just that kind of place.
---
DETAILS
---
(First timer? Scroll down to check out the rating system below.)
GO FOR

Indoor Fun and the historic value.

SOCIAL SCENE

Multicultural

TODDLER RATING

Easily Forgiven

NEARBY

Book Soup, Little Sister

CONTACT INFO

Website: Click Here
Phone: (213) 624-1011
The Spotted Cloth
Rating System:
It's our goal to make exploring LA either with the kids or with grown ups as easy as possible. Click through the tabs above to check out our rating system.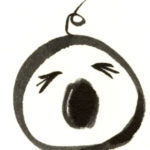 For those with little
runners & screamers: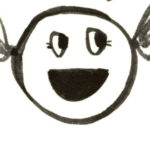 Easily forgiven:
Here, you can forget the fact that it's your rambunctious child that's screaming and STILL enjoy most of your meal.
Not promoted, but you should take the chance:
If your toddler is at the stage when an iPad or some other colorful distraction can be used for an un-interrupted 20 minutes, then go for it.
Uh-uh, NO WAY, don't even think about it!:
I don't care how cute your toddler is. Pop your head in… turn around… walk away. PERIOD.
No contained area:
A place you cannot leave your toddler alone, not even for a second.
Enclosed, but space is tight:
If YOU can't fit between the tables then you know you couldn't catch your toddler if they tried – this isn't Norm's.
WHAT'S CLOSE
---
Click through the map below to find delicious places to eat and fun places to play nearby. (It's completely clickable – go nuts!)
SHARE YOUR THOUGHTS
---
Drop us a line to start the conversation.
HOLLER AT US
---
Summary
The Spotted Cloth
Review Date
Establishment
Rating