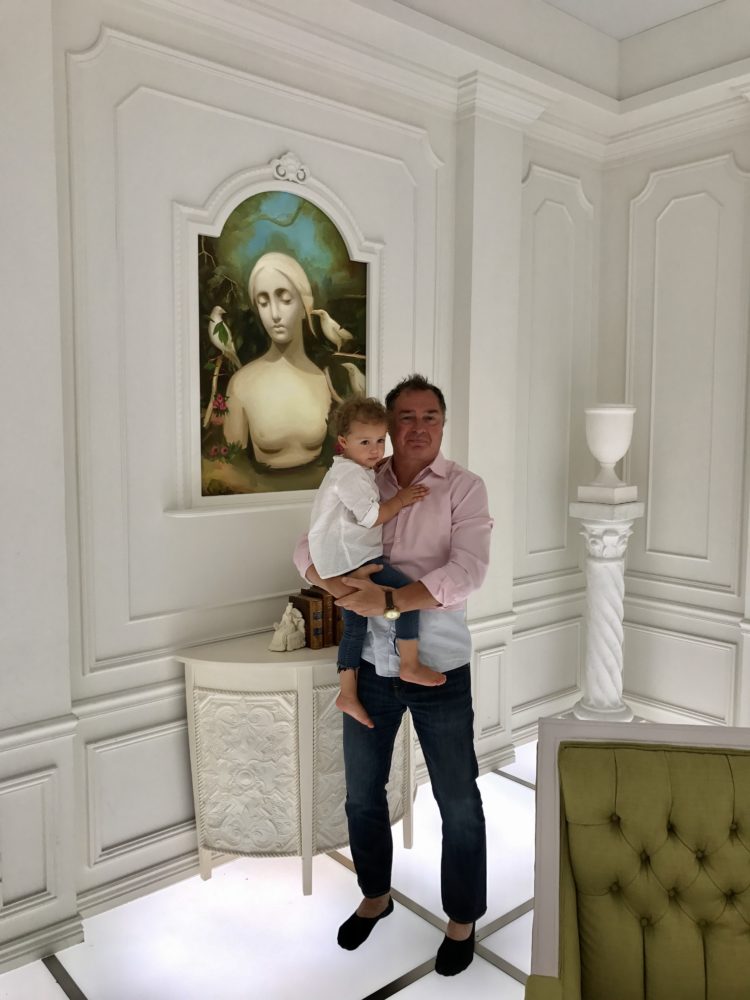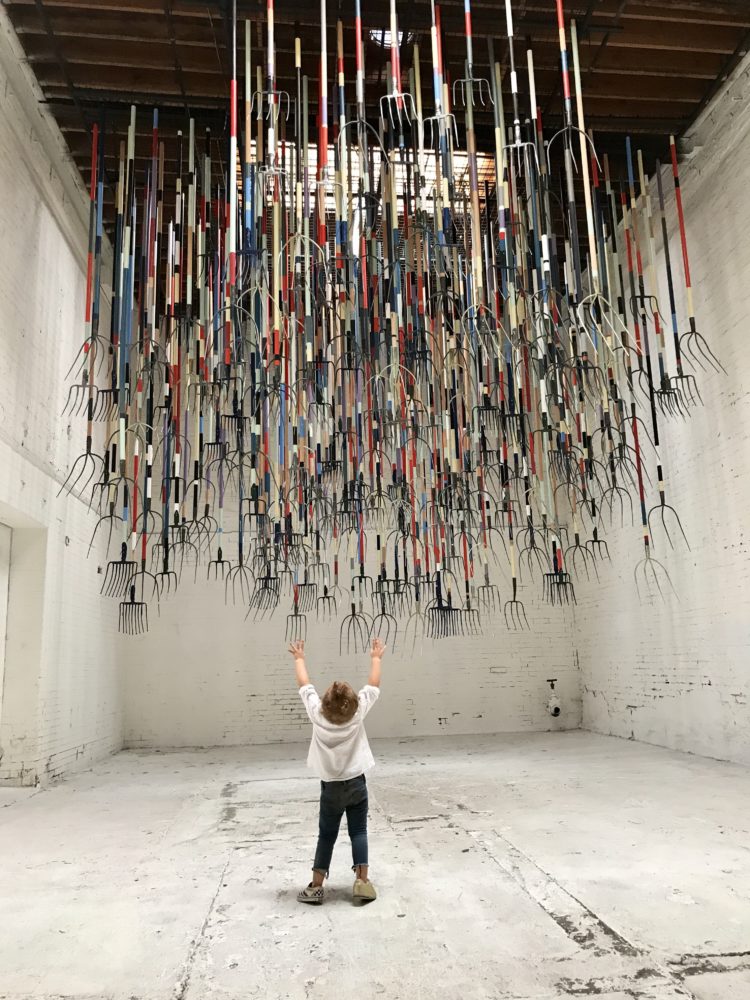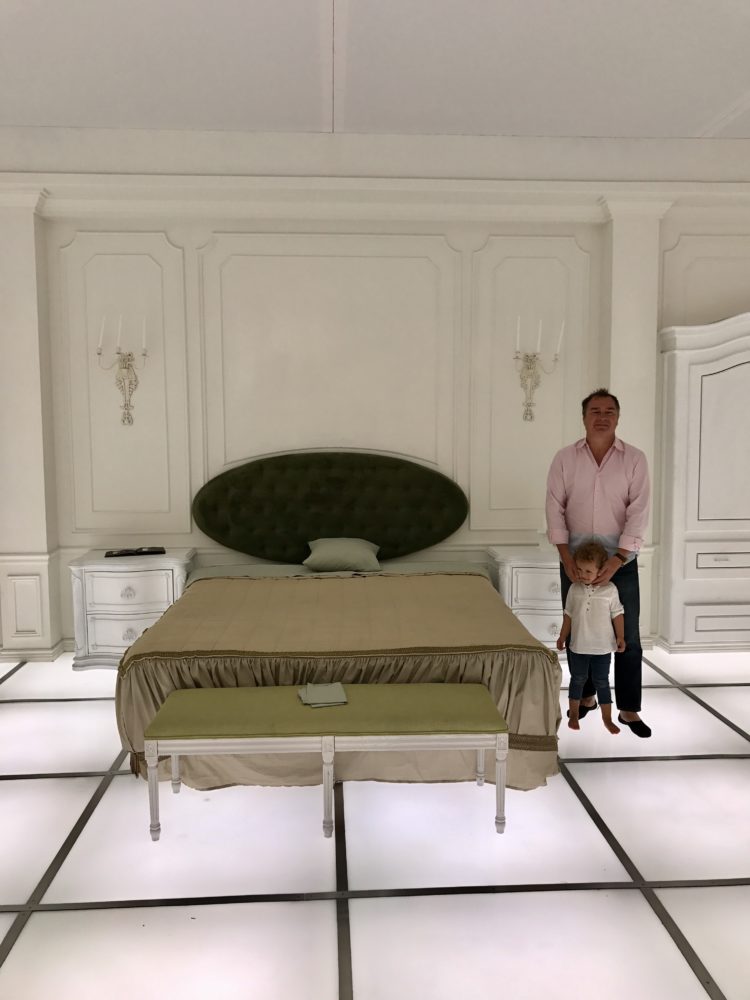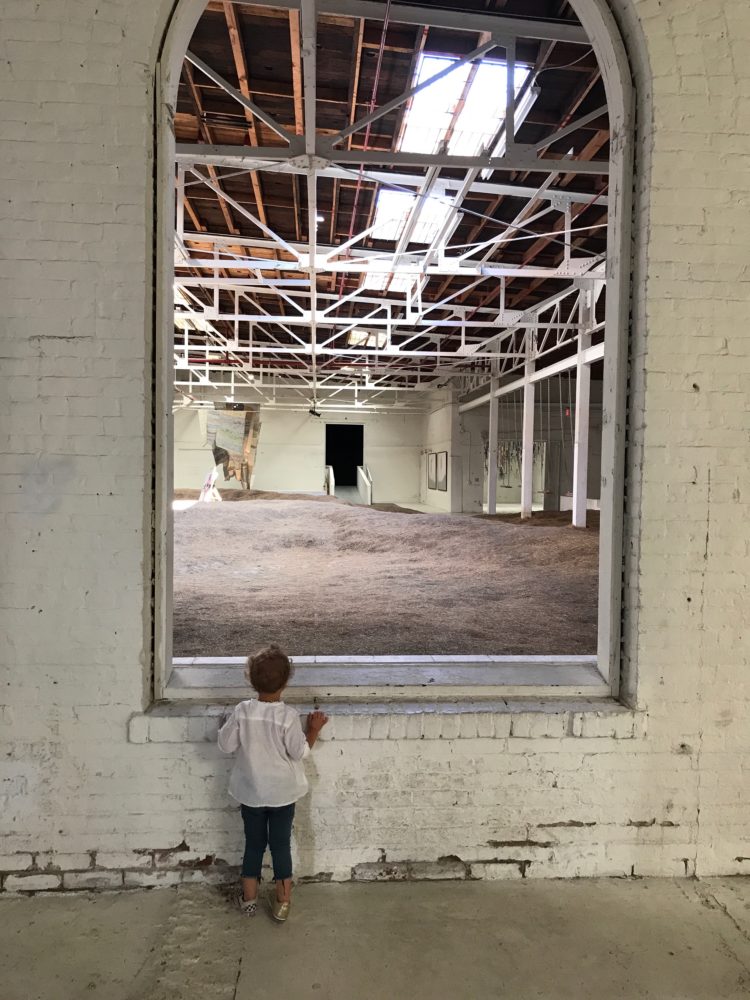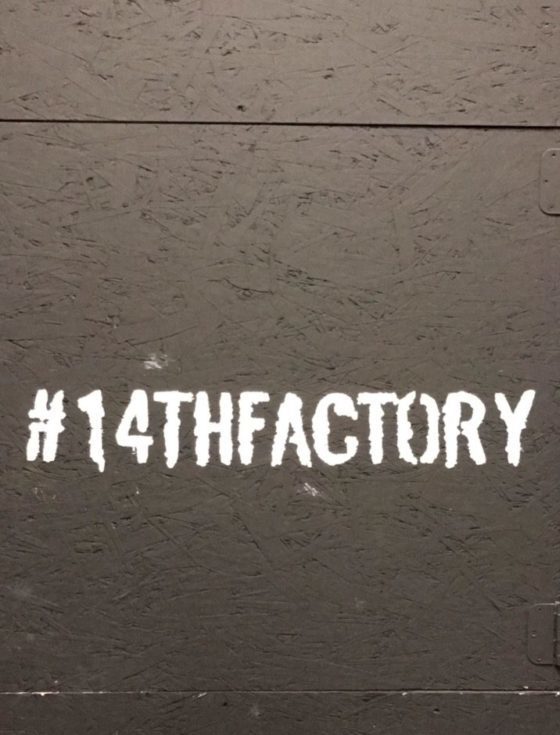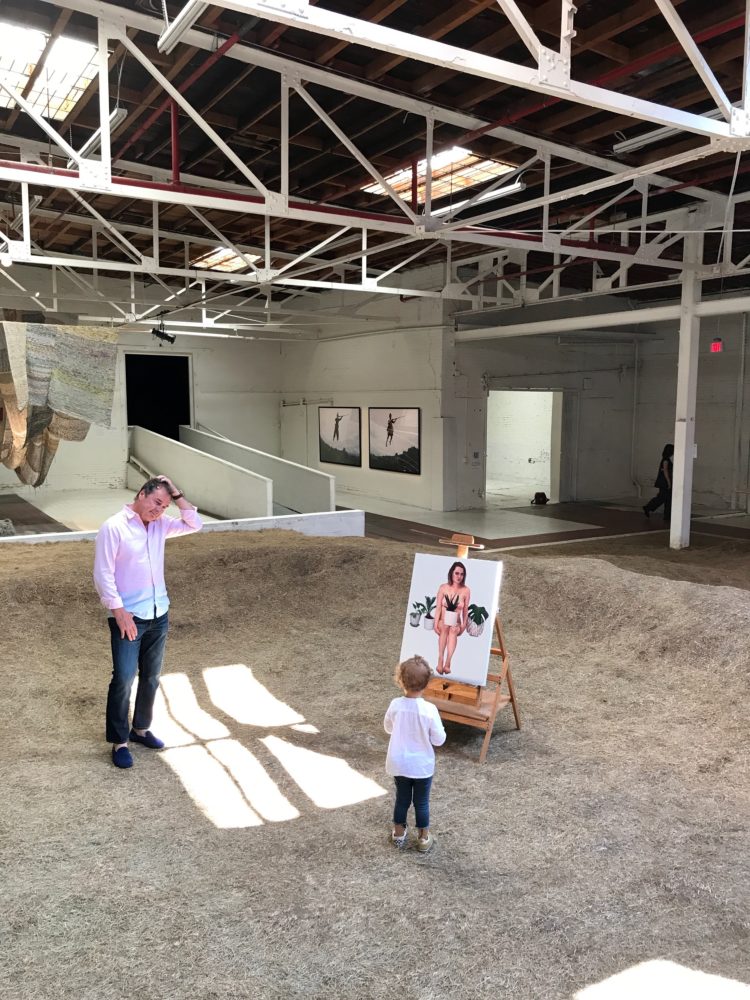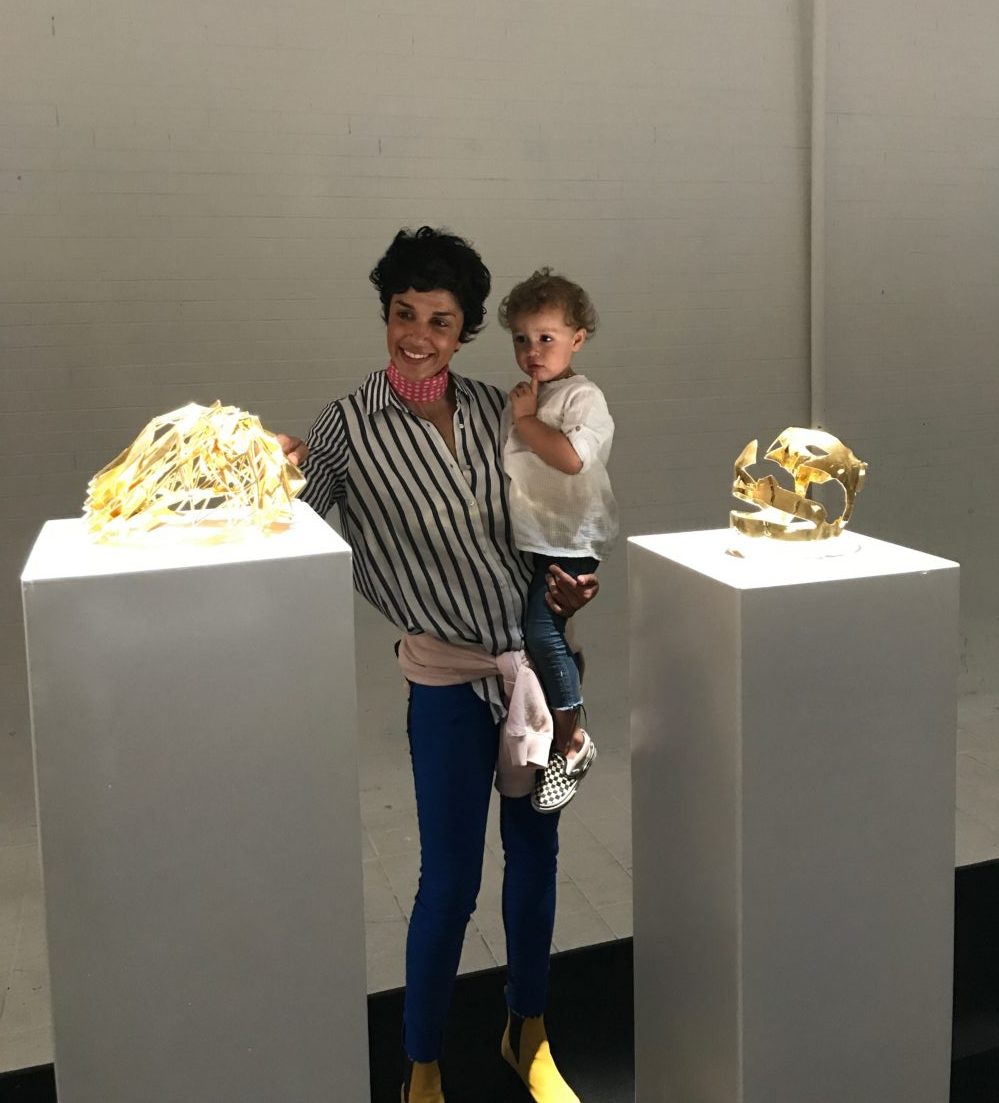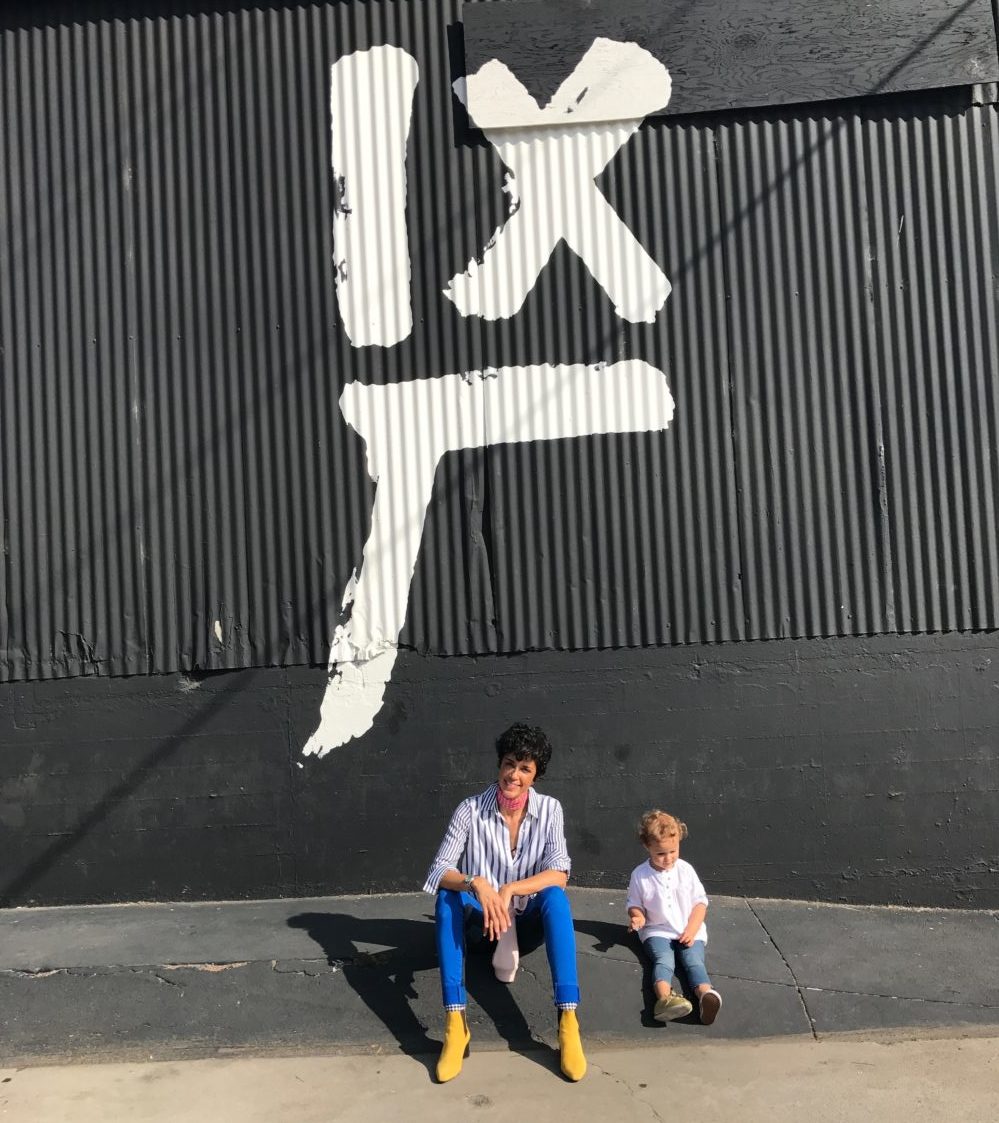 THE GET DOWN
---
The 14th Factory was probably one of the most intriguing art exhibitions I have seen thus far. The 14th Factory sits in the midst of a remote warehouse area just outside DTLA.
The gallery itself is spread across 3 acres. 14 individualized exhibits were then created to pull you from one experience to the next. From fantasy to reality… your mind can't quite decide.
You may journey through space (literally, you go from pitch black to The Space Odyssey) or walk into a room filled with colored pitchforks hanging from a ceiling. You'll watch videos that make you feel as if you're going up a never-ending glass elevator, on the exterior of various buildings, while envisioning the different lives that compose these places.
The 14th Factory is a great spot for the kiddos too. Most exhibitions are high enough for your runners to keep their hands off. There's even a few exhibits that you can interact with also.
DETAILS
---
(First timer? Scroll down to check out the rating system below.)
SOCIAL SCENE

Well-Cultured, Multicultural, Artsy

TODDLER RATING

Not Promoted, but you should take the chance

NEARBY

Chego, Howlin Rays, Baldoria
The Spotted Cloth
Rating System:
It's our goal to make exploring LA either with the kids or with grown ups as easy as possible. Click through the tabs above to check out our rating system.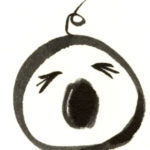 For those with little
runners & screamers: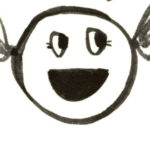 Easily forgiven:
Here, you can forget the fact that it's your rambunctious child that's screaming and STILL enjoy most of your meal.
Not promoted, but you should take the chance:
If your toddler is at the stage when an iPad or some other colorful distraction can be used for an un-interrupted 20 minutes, then go for it.
Uh-uh, NO WAY, don't even think about it!:
I don't care how cute your toddler is. Pop your head in… turn around… walk away. PERIOD.
No contained area:
A place you cannot leave your toddler alone, not even for a second.
Enclosed, but space is tight:
If YOU can't fit between the tables then you know you couldn't catch your toddler if they tried – this isn't Norm's.
WHAT'S CLOSE
---
Click through the map below to find delicious places to eat and fun places to play nearby. (It's completely clickable – go nuts!)
SHARE YOUR THOUGHTS
---
Drop us a line to start the conversation.
HOLLER AT US
Summary
The Spotted Cloth
Review Date
Establishment
Rating