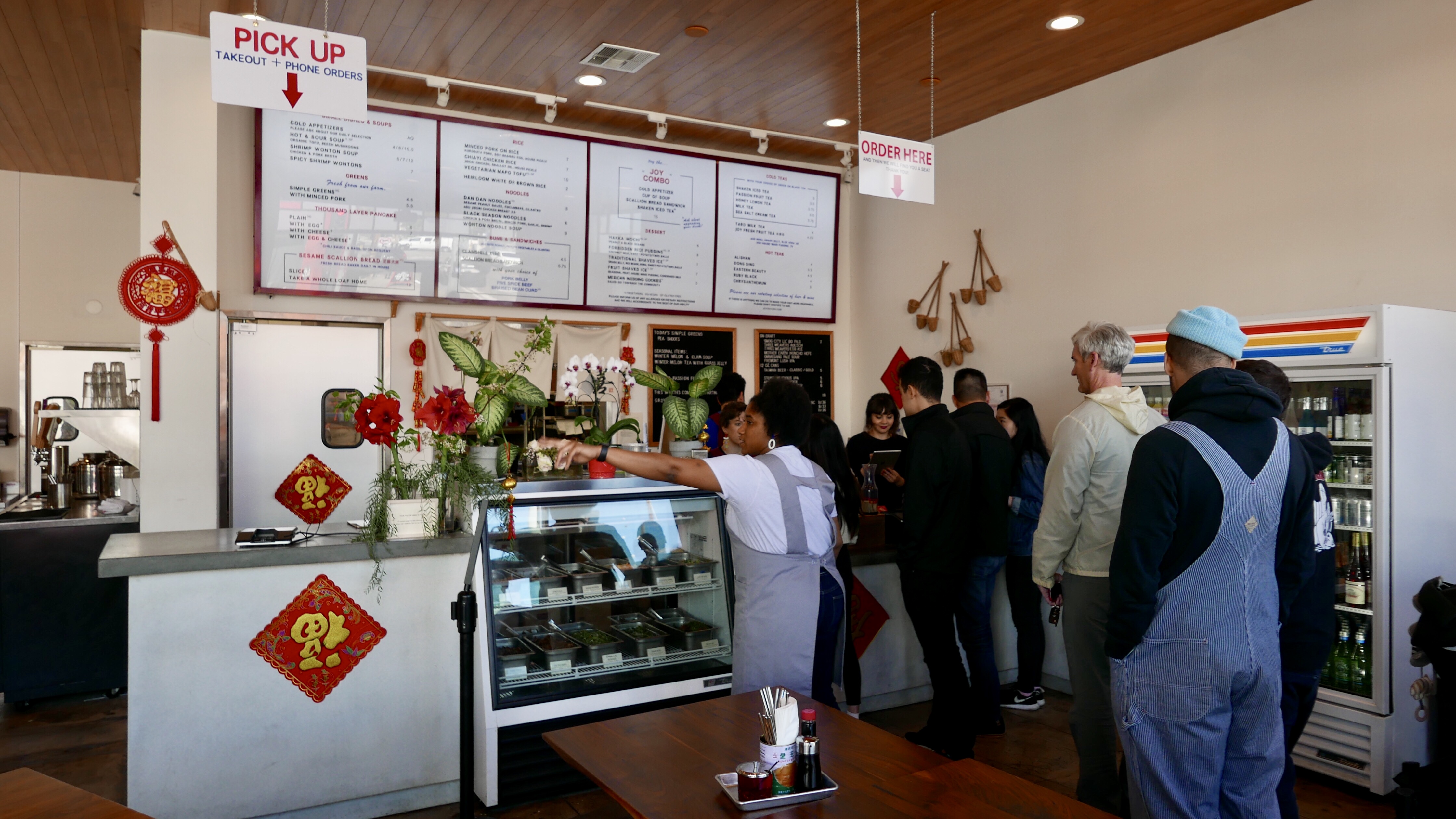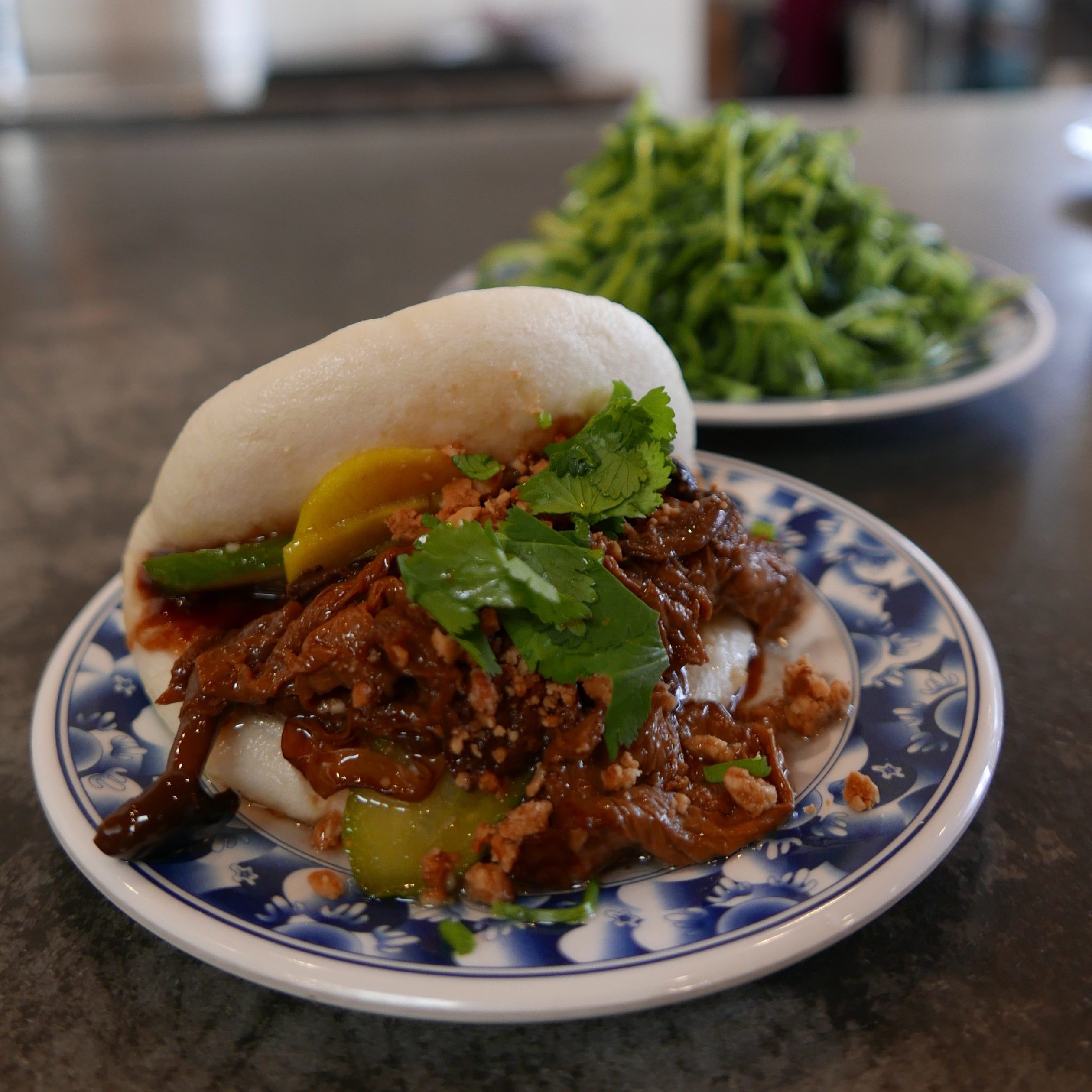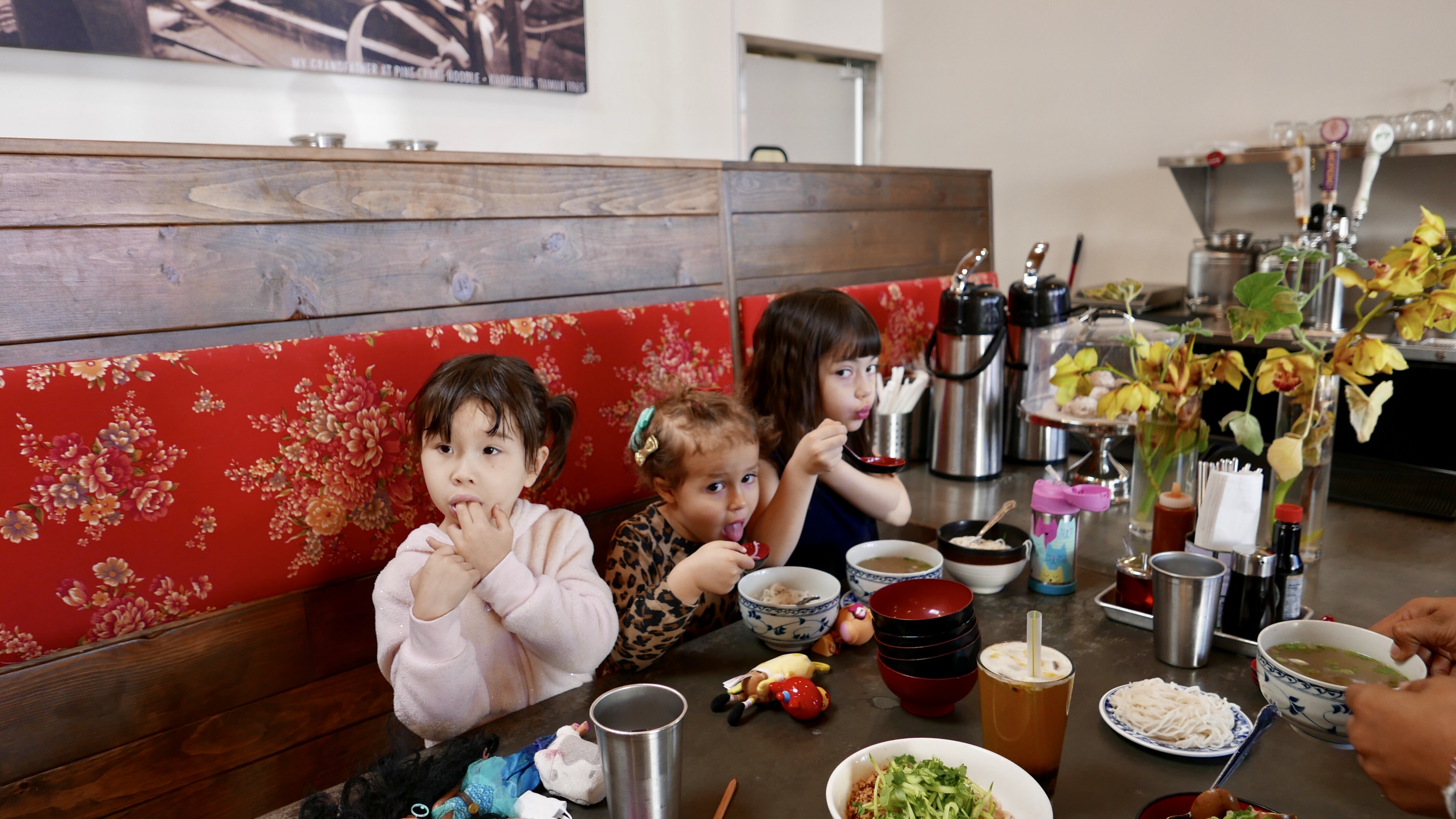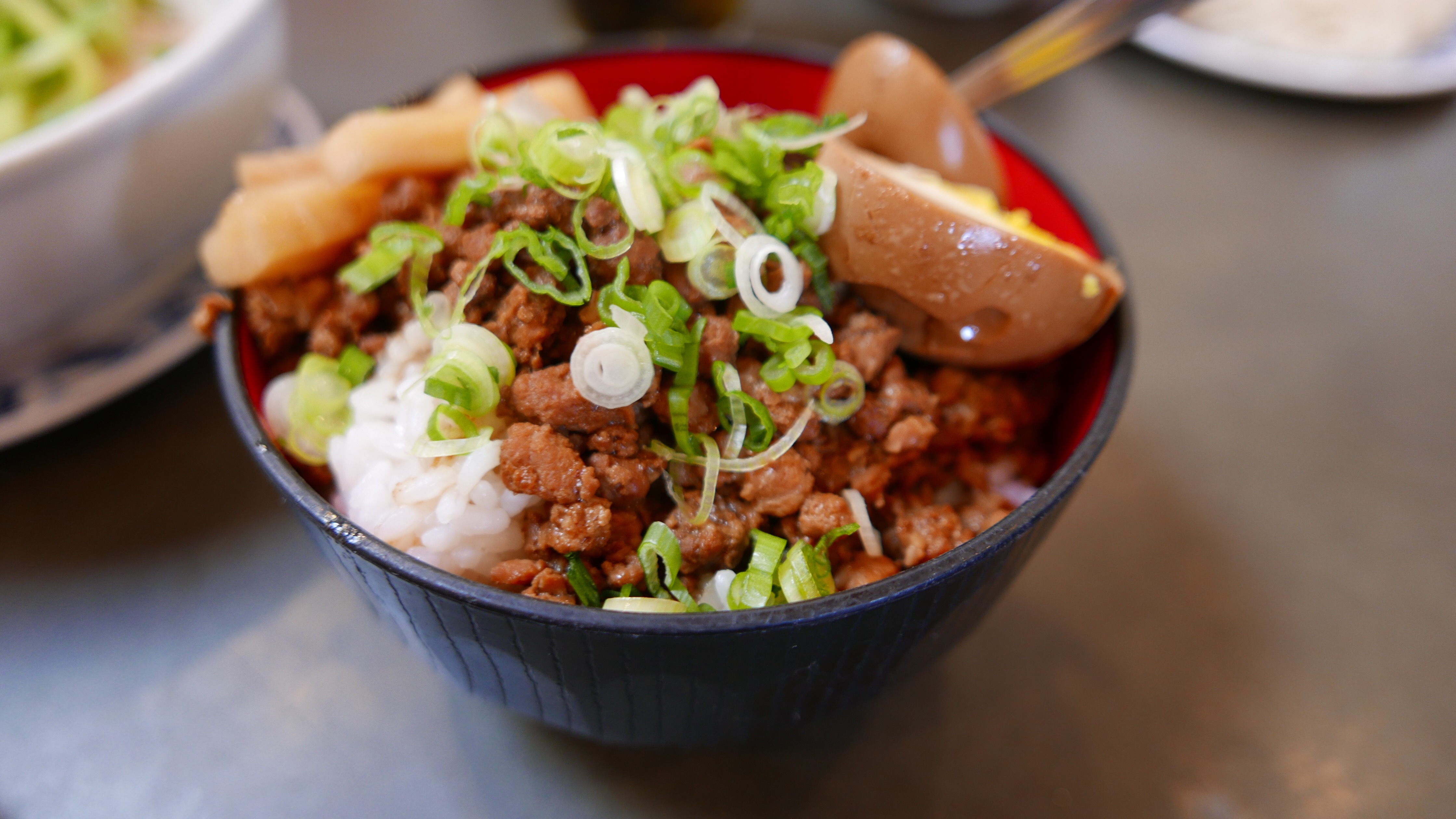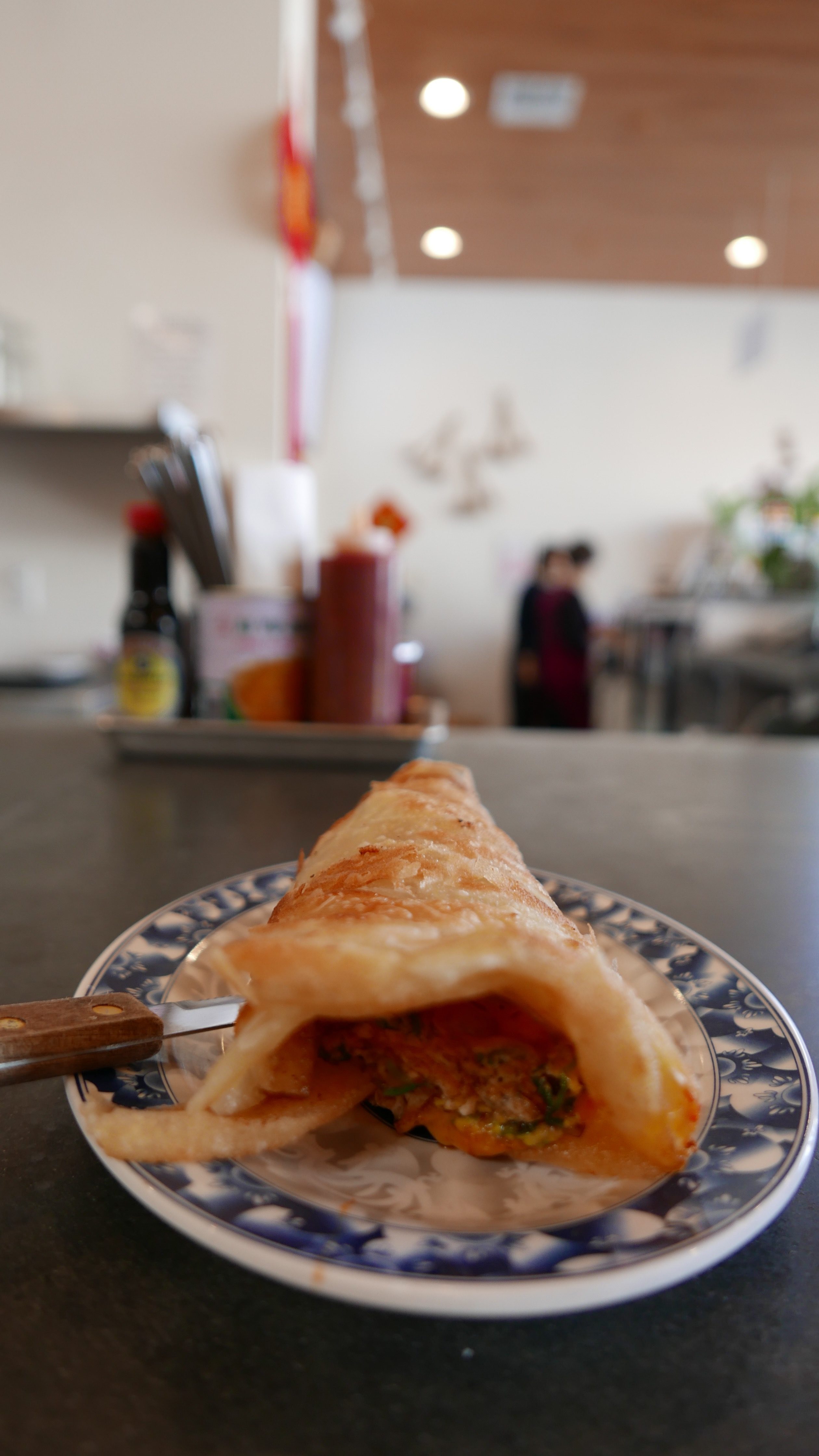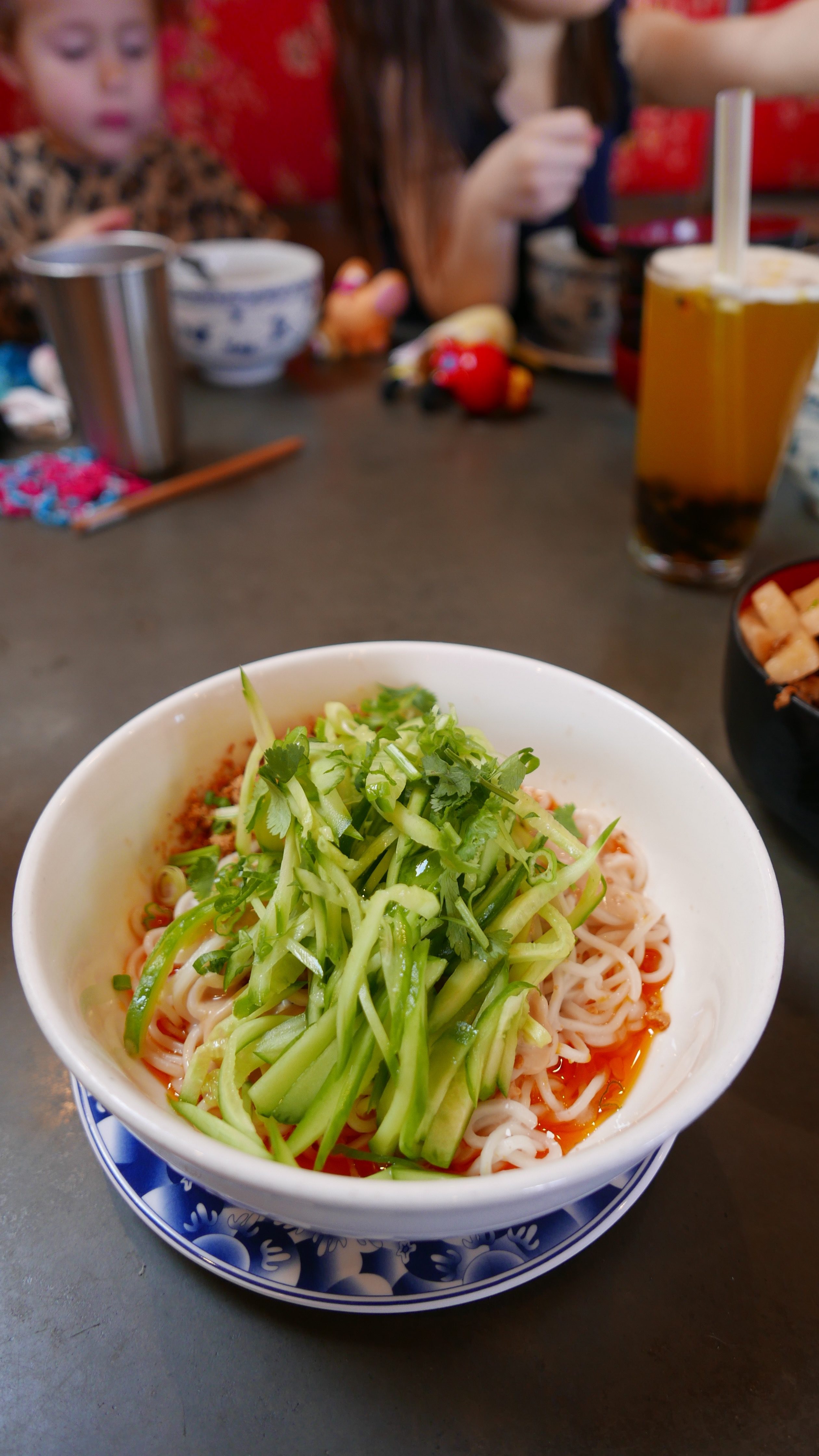 THE GET DOWN
---
Joy is a casual Tawainese bistro inspired by Tawain's street food culture. The vibe is super casual with a neighborhood feel and makes for a perfect spot for an afternoon out with your favorite peeps and peepsqueaks.
Get to Joy a few minutes before they open and you might even avoid waiting in a line that forms out the door around noon.
But lucky for you, if you have a screamer on hand, Joy does fill up quick and gets equally as noisy. No one will even notice that it was your tot who was responsible for the array of simple greens spread like an intentional art piece on the floor.
The menu at Joy is definitely related to its sister restaurant Pine and Crane, a hipster fav that sits in a quiet cul-de-sac of Silverlake, give or take a couple items. Among these are some must tries (I mean, you can only get them at Joy): The scallion sandwich, the honey lemon tea and the Dan Dan noodles. Do not share or you will regret it. The menu at Joy is short and sweet. The Favorite among the tots seems to be the plain rice noodle soup, and of course the mound of shaved ice with Boba!
Don't worry if you don't try everything in your first visit, Joy is the type of casual place you'll want to come back to more than once a week when you feel like good food without a fuss.
---
DETAILS
---
(First timer? Scroll down to check out the rating system below.)
GO FOR

Scallion sandwich, Dan Dan, a tea

SOCIAL SCENE

Domestic Imports, Multicultural

TODDLER RATING

Easily Forgiven

NEARBY

York Park, Donut Friend
The Spotted Cloth
Rating System:
It's our goal to make exploring LA either with the kids or with grown ups as easy as possible. Click through the tabs above to check out our rating system.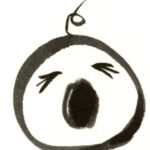 For those with little
runners & screamers: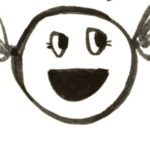 Easily forgiven:
Here, you can forget the fact that it's your rambunctious child that's screaming and STILL enjoy most of your meal.
Not promoted, but you should take the chance:
If your toddler is at the stage when an iPad or some other colorful distraction can be used for an un-interrupted 20 minutes, then go for it.
Uh-uh, NO WAY, don't even think about it!:
I don't care how cute your toddler is. Pop your head in… turn around… walk away. PERIOD.
No contained area:
A place you cannot leave your toddler alone, not even for a second.
Enclosed, but space is tight:
If YOU can't fit between the tables then you know you couldn't catch your toddler if they tried – this isn't Norm's.
WHAT'S CLOSE
---
Click through the map below to find delicious places to eat and fun places to play nearby. (It's completely clickable – go nuts!)
SHARE YOUR THOUGHTS
---
Drop us a line to start the conversation.
HOLLER AT US
---
Summary
The Spotted Cloth
Review Date
Establishment
Rating