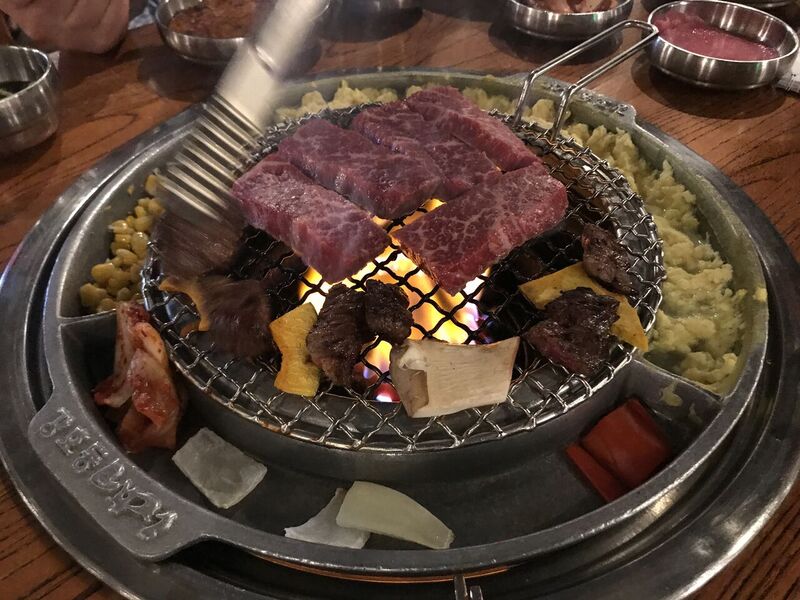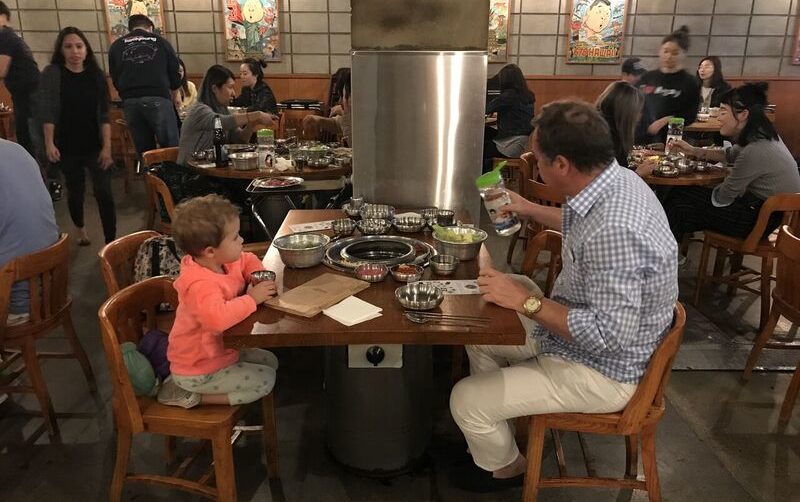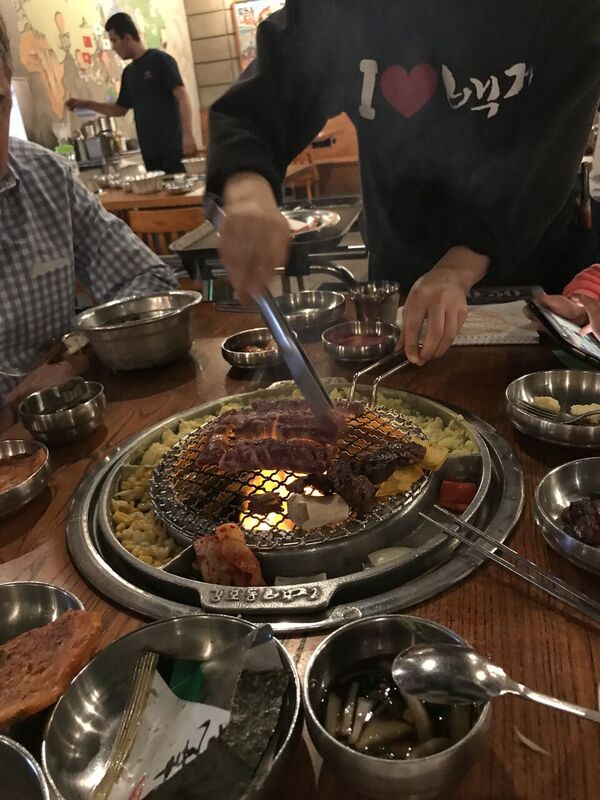 THE GET DOWN
---
Kang Ho Dong is one of the best Korean BBQ restaurants in LA. And with so many Korean BBQ spots to choose from, looking for good quality products at the right price point is most important. Keep in mind however, that quality does come with a price.
I like to describe bae as a hip urban Korean bistro. The folks that work there have an artsy flair about them, which is only suiting for the artwork hanging all around.
Kang Ho Dong is a high energy type of place. People flock in droves to devour the rich experience of sharing a meal communally. High decibel levels are all part of the experience, so if you are dining with a screamer, rest assured that no one will bat an eye.
What I love most about Kang Ho Dong (aside from the spread that greets you at your table) is that after you choose your meat, your server will actually cook it for you! Yes, call me a food snob, but I don't like to work that hard for my meal.
For all the novice Korean BBQ diners, Kang Ho Dong provides a visual chart to show you juuust how to eat. After your server gets the grill going, then the scrambled eggs, green peppers and corn cheese are heated up and before you know it, the sizzling of the meat will have your full attention.
The short rib was tasty and by far the most popular dish here, but I found the skirt steak to be even more exciting! There is a two meat minimum per table here at Kang Ho Dong, and though this place is a little more spend-y than most, just know that you are noshing on good quality meat.
As you can imagine, there are open flames everywhere, so keep a close eye on your little and roll with the homies.
---
DETAILS
---
(First timer? Scroll down to check out the rating system below.)
GO FOR

Skirt Steak and the experience

SOCIAL SCENE

Multicultural, Domestic Imports

TODDLER RATING

Easily Forgiven

NEARBY

Burns Park, The Line Hotel

CONTACT INFO

Website: 678us.com
Phone: (213) 384-9678
The Spotted Cloth
Rating System:
It's our goal to make exploring LA either with the kids or with grown ups as easy as possible. Click through the tabs above to check out our rating system.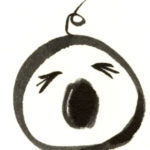 For those with little
runners & screamers: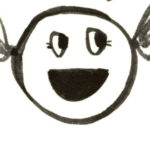 Easily forgiven:
Here, you can forget the fact that it's your rambunctious child that's screaming and STILL enjoy most of your meal.
Not promoted, but you should take the chance:
If your toddler is at the stage when an iPad or some other colorful distraction can be used for an un-interrupted 20 minutes, then go for it.
Uh-uh, NO WAY, don't even think about it!:
I don't care how cute your toddler is. Pop your head in… turn around… walk away. PERIOD.
No contained area:
A place you cannot leave your toddler alone, not even for a second.
Enclosed, but space is tight:
If YOU can't fit between the tables then you know you couldn't catch your toddler if they tried – this isn't Norm's.
WHAT'S CLOSE
---
Click through the map below to find delicious places to eat and fun places to play nearby. (It's completely clickable – go nuts!)
SHARE YOUR THOUGHTS
---
Drop us a line to start the conversation.
HOLLER AT US
---
Summary
The Spotted Cloth
Review Date
Establishment
Rating