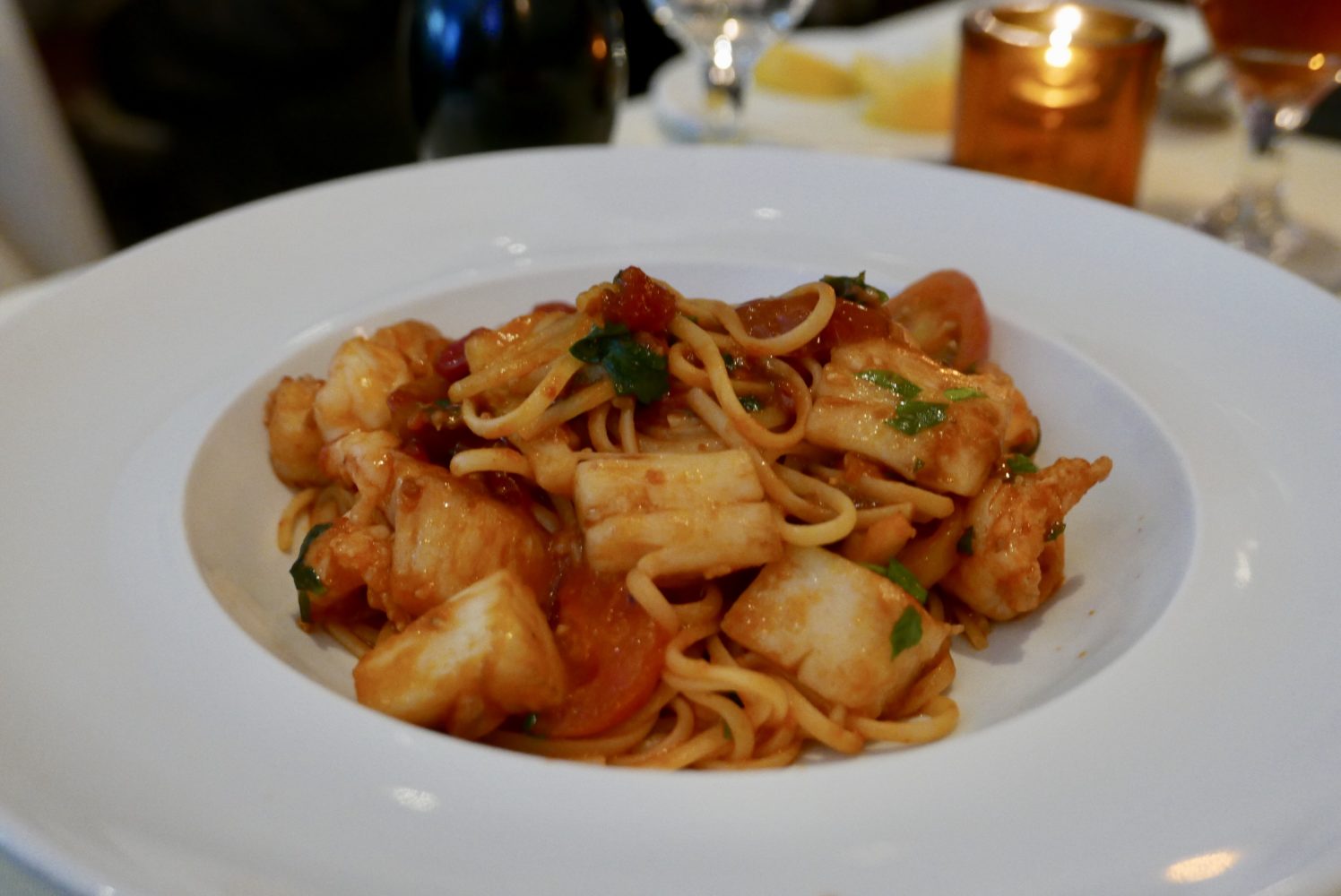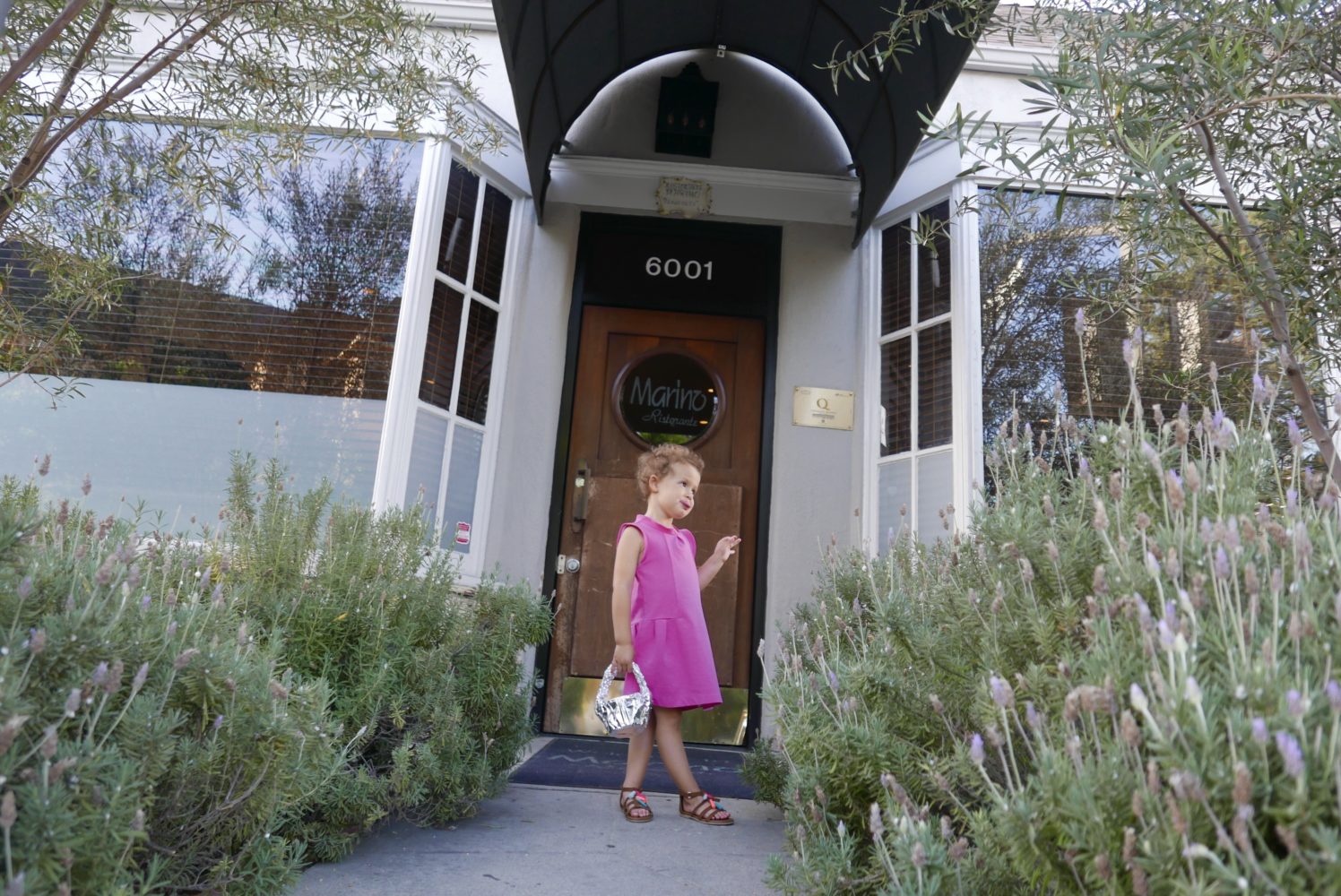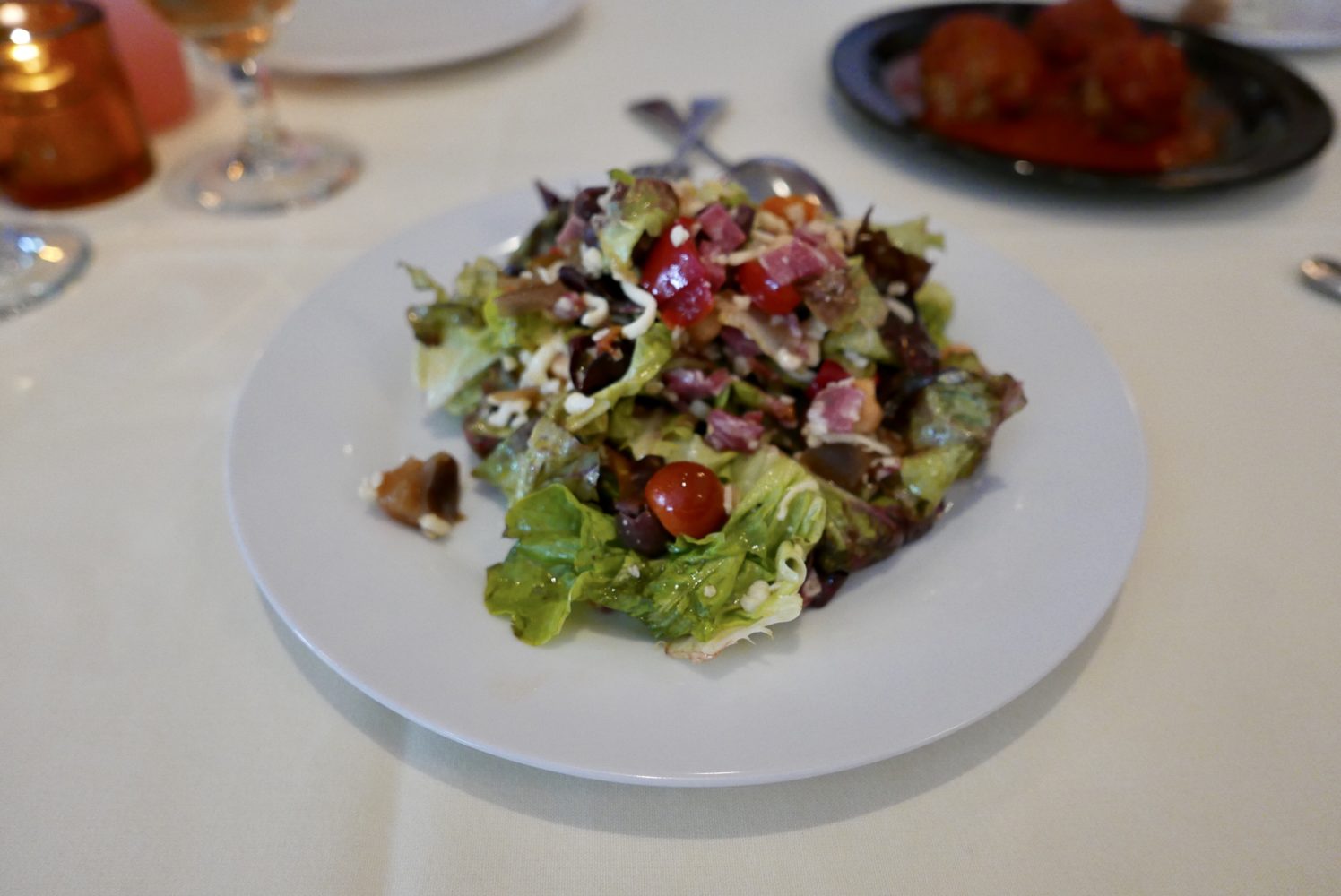 THE GET DOWN
---
There are not too many restaurants like Marino in LA. Why? Because from the moment you walk in, to the moment you leave, you'll feel nothing less than taken care of. The service is impeccable, the food is amazing, and most of all the Matre D' SAL will make you feel like you're part of the family.
Yes, even if you walk in with kids, they'll be treated just the same! Now THIS is my definition of a very special restaurant experience. Whenever there is a menu item named after the restaurant you're dining in, order it. Hence, the Marino salad is a good direction to start. The eggplant caponata, cheese and salami makes what would otherwise be an ordinary salad extraordinary.
The pastas are handmade (and you can order some to go next door), the eggplant parm has some old school lovin in it, and the side dishes are everything you would want to accompany your meal. Your Italian Grandma would be very proud of the chef right about now. Especially with the Bolognese; it's perfectly sweetened with carrots (the way it should be).
Don't let Marino's white tablecloths fool you. It is not a stuffy kind of place at all. You can tell that the people that dine at Marino, dine there often. Marino's has had very loyal following in LA for over 30 years. What it lacks in design, it certainly makes up for in charm. Marino, we love you! And can't wait to see you again…
---
DETAILS
---
(First timer? Scroll down to check out the rating system below.)
GO FOR

Bolognese and all the feels

SOCIAL SCENE

Homies, Domestic Imports, Well-Cultured

TODDLER RATING

Not promoted, but you should take the chance

NEARBY

Bluebird, Snook Nuk
The Spotted Cloth
Rating System:
It's our goal to make exploring LA either with the kids or with grown ups as easy as possible. Click through the tabs above to check out our rating system.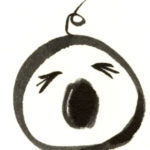 For those with little
runners & screamers: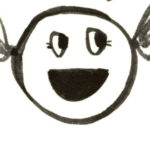 Easily forgiven:
Here, you can forget the fact that it's your rambunctious child that's screaming and STILL enjoy most of your meal.
Not promoted, but you should take the chance:
If your toddler is at the stage when an iPad or some other colorful distraction can be used for an un-interrupted 20 minutes, then go for it.
Uh-uh, NO WAY, don't even think about it!:
I don't care how cute your toddler is. Pop your head in… turn around… walk away. PERIOD.
No contained area:
A place you cannot leave your toddler alone, not even for a second.
Enclosed, but space is tight:
If YOU can't fit between the tables then you know you couldn't catch your toddler if they tried – this isn't Norm's.
WHAT'S CLOSE
---
Click through the map below to find delicious places to eat and fun places to play nearby. (It's completely clickable – go nuts!)
SHARE YOUR THOUGHTS
---
Drop us a line to start the conversation.
HOLLER AT US
---
Summary
The Spotted Cloth
Review Date
Establishment
Rating