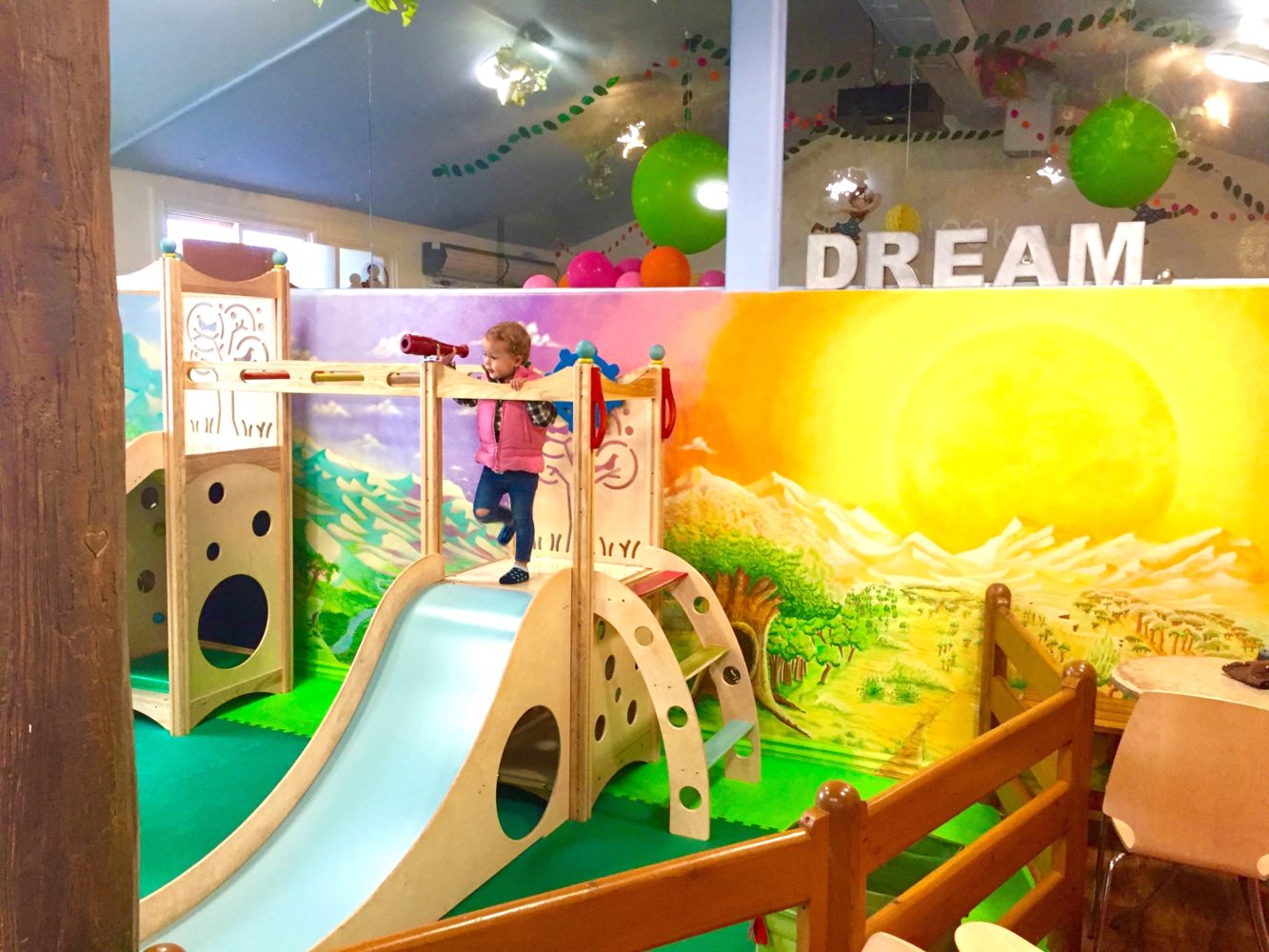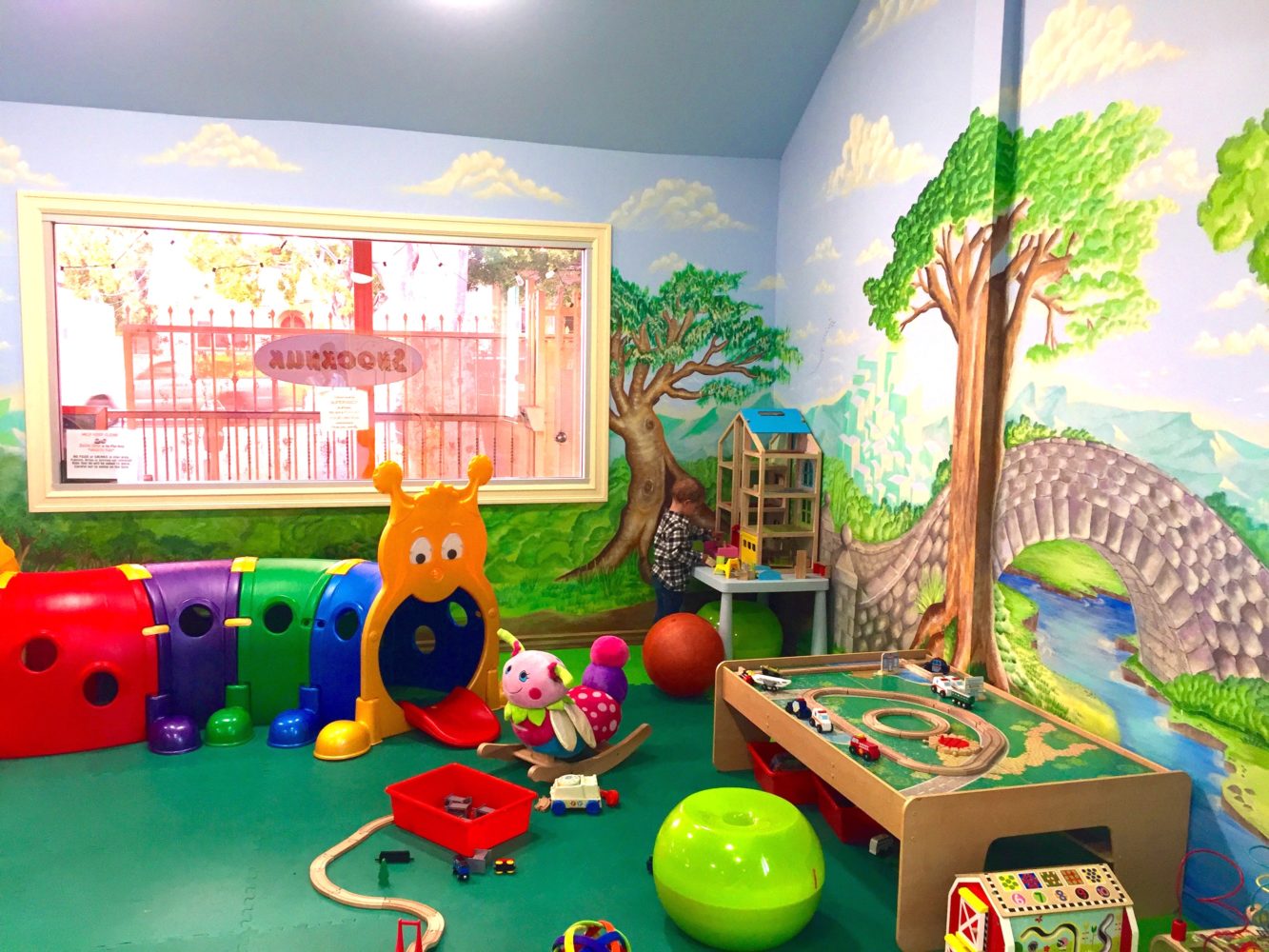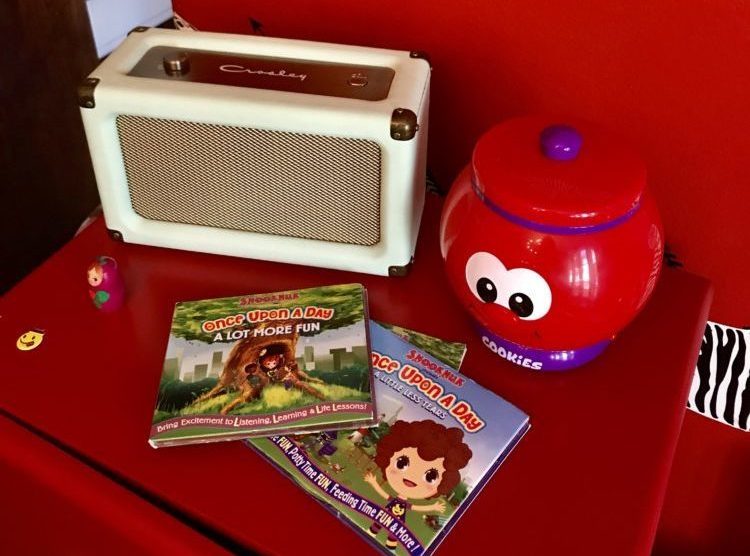 THE GET DOWN
---
The first question I ask myself when I hear the mere mention of Snook Nuk is "WHY DIDN'T I KNOW ABOUT THIS PLACE SOONER!?"
Snook Nuk is a magical wonderment for the under 5 crowd. The artwork on the walls is bright, beautiful and vibrant. You will suddenly feel like you should go home and repaint the kids room. Snook Nuk's café is a perfect little place for a snack, and the best part is that if you are a parent who has to pull off a work day while watching your two little ones, you can do that here.
The café tables at Snook Nuk literally sit alongside the gated play area. The space is small and friendly with a jungle gym to climb and toys that will work with your child's imagination. Sitting just outside this area will STILL put you in arms length of your tot.
Snook Nuk has curated its own CD's too, so pick one up when you're there and play them as you cruise in the car. They are very entertaining and you will see just why. And OMG! I'm currently potty training and the poo-poo song just cracks me uuuup!
Coming to Snook Nuk feels like you're spontaneously popping into your friend's house for a hang you know will be fun. If you have a tot 3 and under, check out Snook Nuk's website for a list of the music, movement and art classes Snook Nook has to offer. Everyone will leave Snook Nuk with all the feels.
DETAILS
---
(First timer? Scroll down to check out the rating system below.)
GO FOR

Imaginative play with the real little ones

SOCIAL SCENE

Domestic Imports, Well-Cultured

TODDLER RATING

Easily Forgivien

NEARBY

Village Pizzeria, Salt & Straw
The Spotted Cloth
Rating System:
It's our goal to make exploring LA either with the kids or with grown ups as easy as possible. Click through the tabs above to check out our rating system.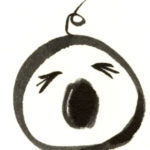 For those with little
runners & screamers: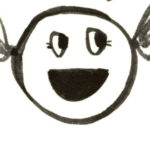 Easily forgiven:
Here, you can forget the fact that it's your rambunctious child that's screaming and STILL enjoy most of your meal.
Not promoted, but you should take the chance:
If your toddler is at the stage when an iPad or some other colorful distraction can be used for an un-interrupted 20 minutes, then go for it.
Uh-uh, NO WAY, don't even think about it!:
I don't care how cute your toddler is. Pop your head in… turn around… walk away. PERIOD.
No contained area:
A place you cannot leave your toddler alone, not even for a second.
Enclosed, but space is tight:
If YOU can't fit between the tables then you know you couldn't catch your toddler if they tried – this isn't Norm's.
WHAT'S CLOSE
---
Click through the map below to find delicious places to eat and fun places to play nearby. (It's completely clickable – go nuts!)
SHARE YOUR THOUGHTS
---
Drop us a line to start the conversation.
HOLLER AT US
Summary
The Spotted Cloth
Review Date
Establishment
Rating