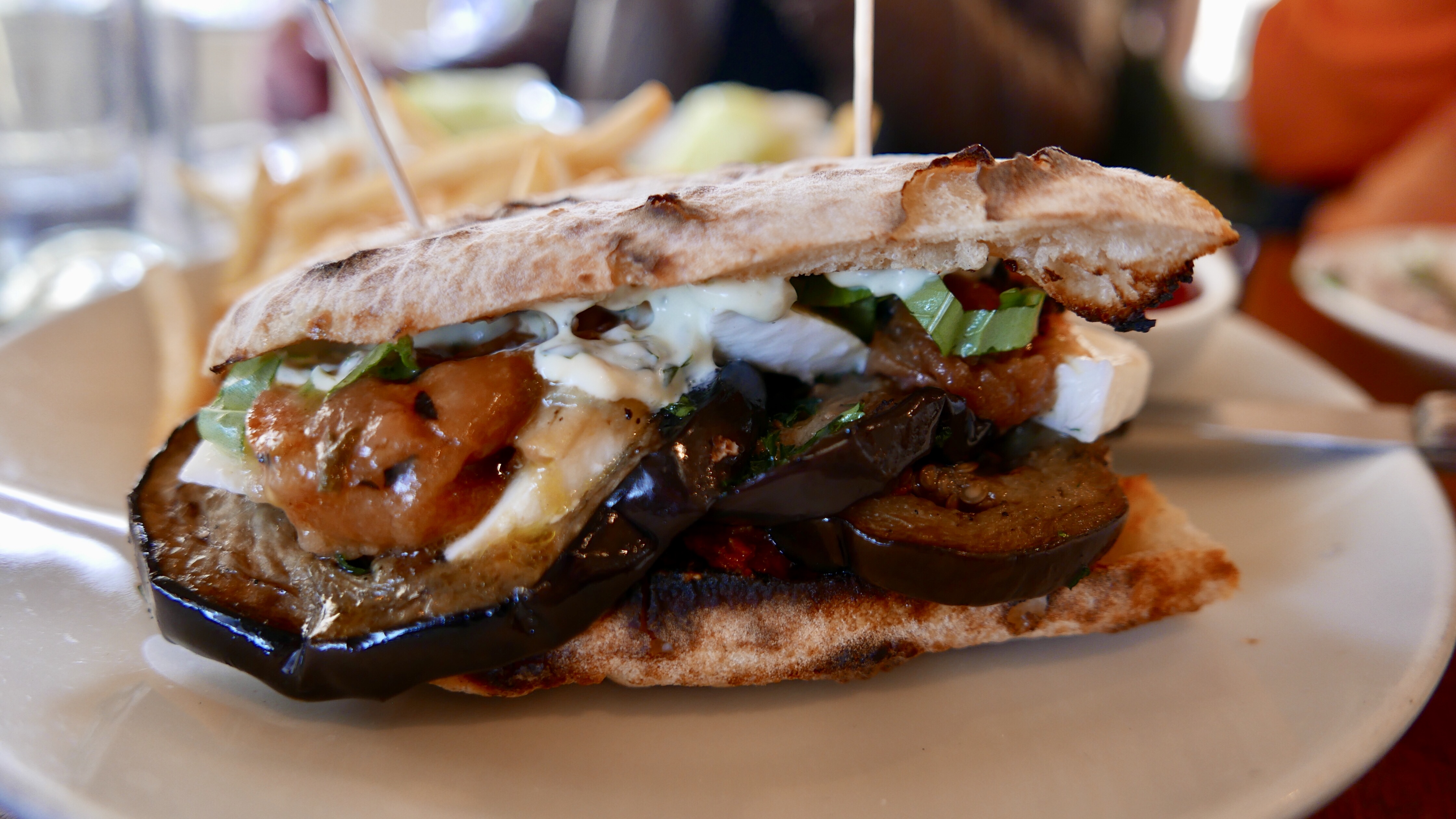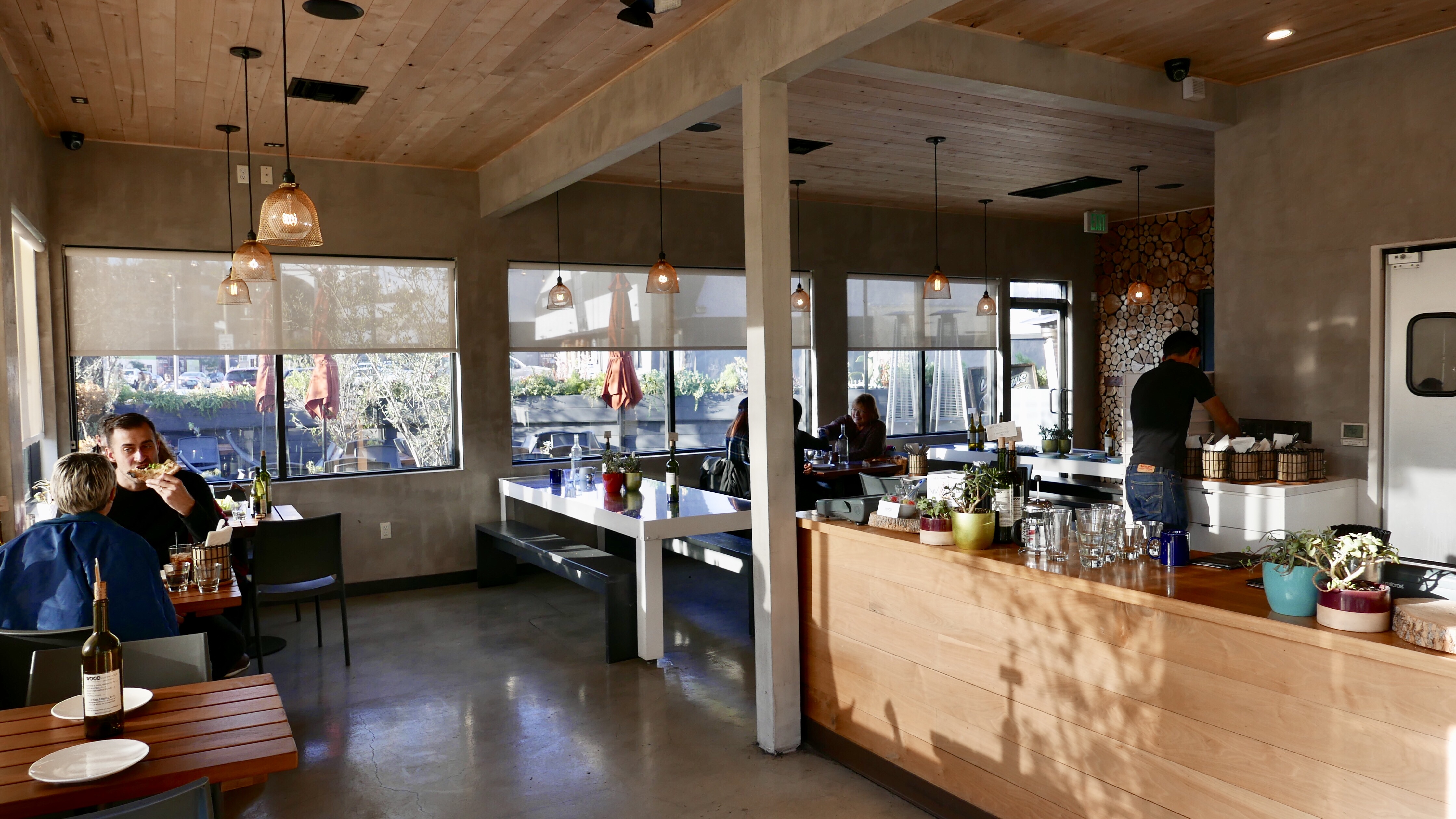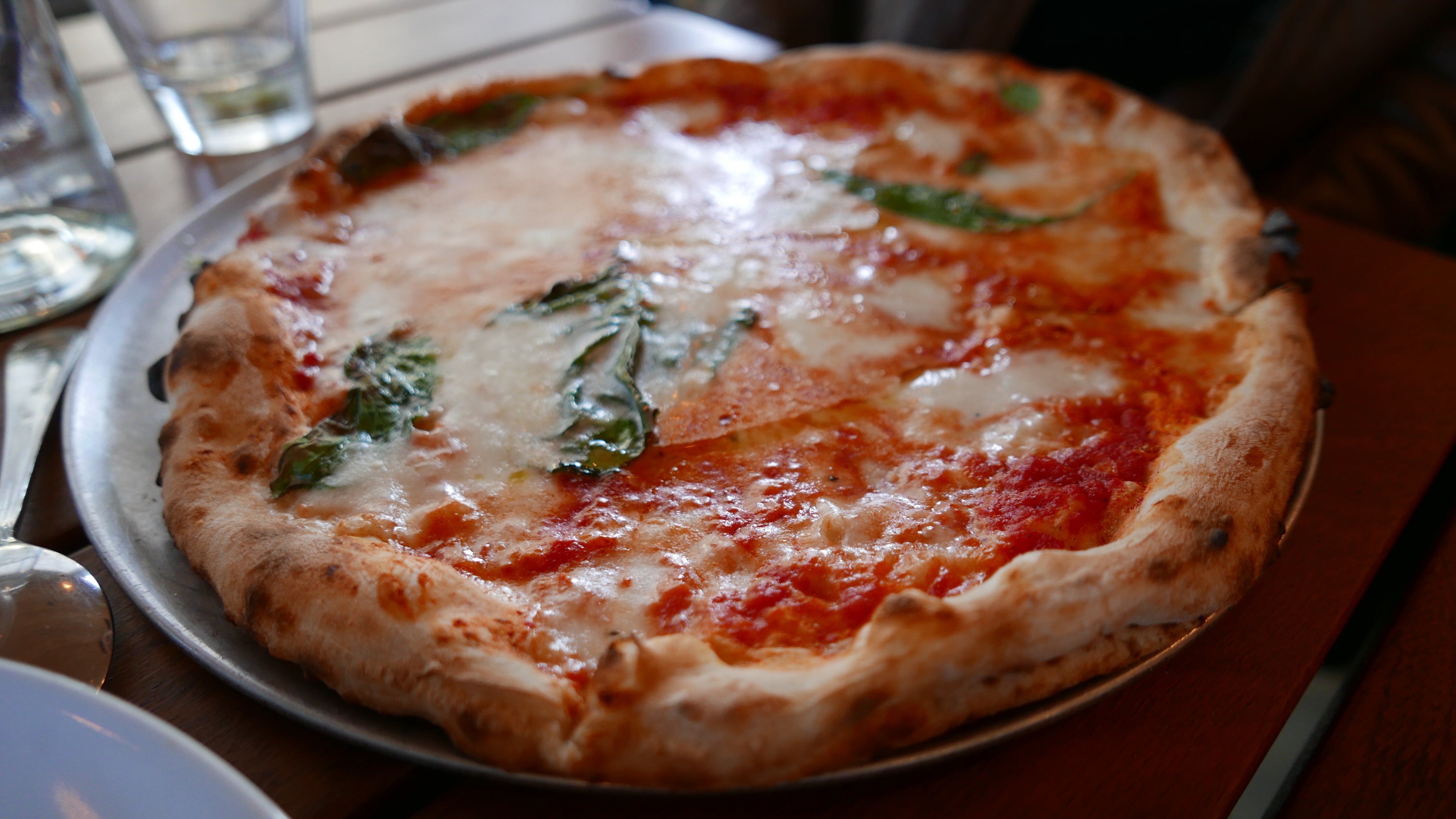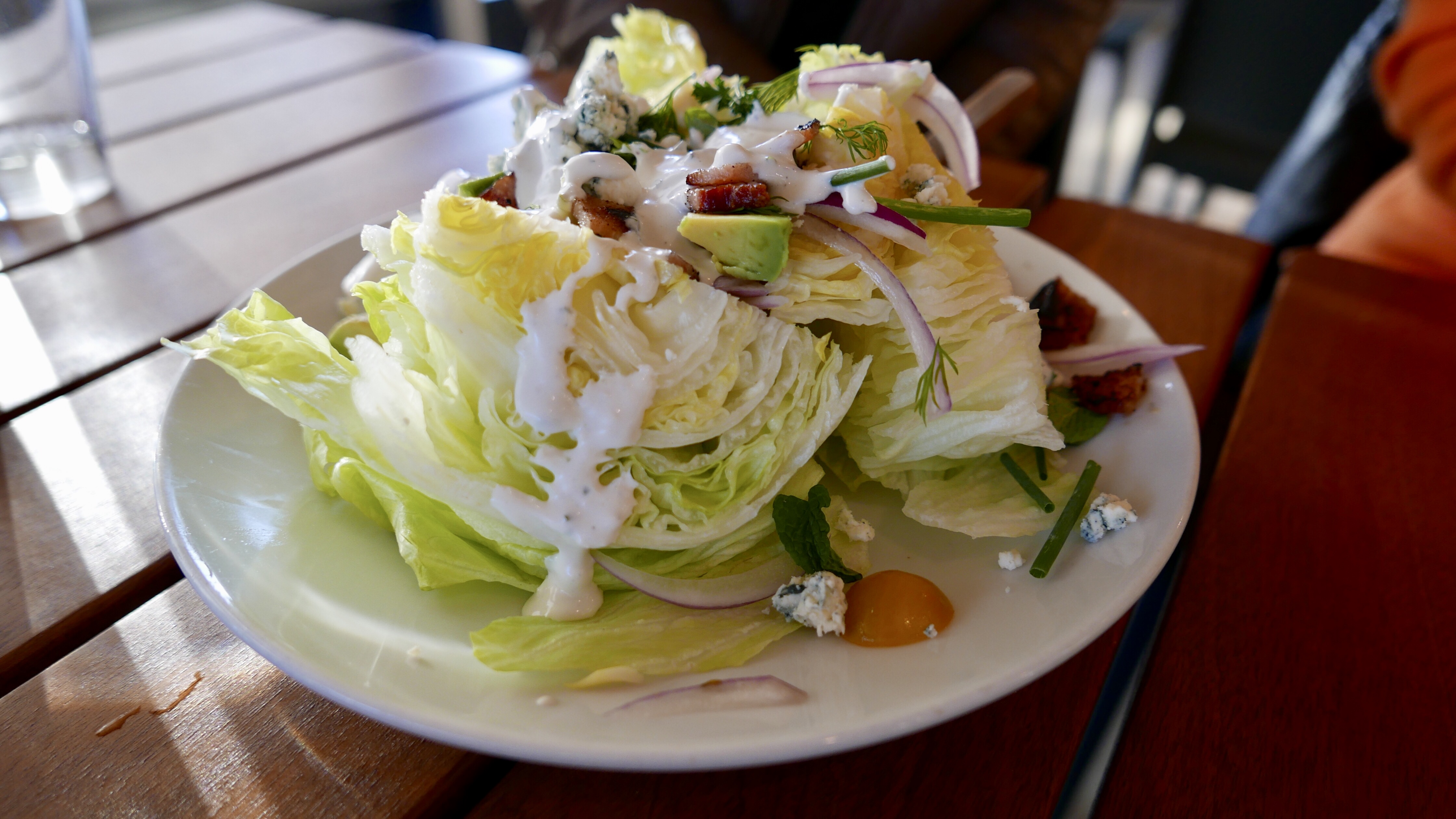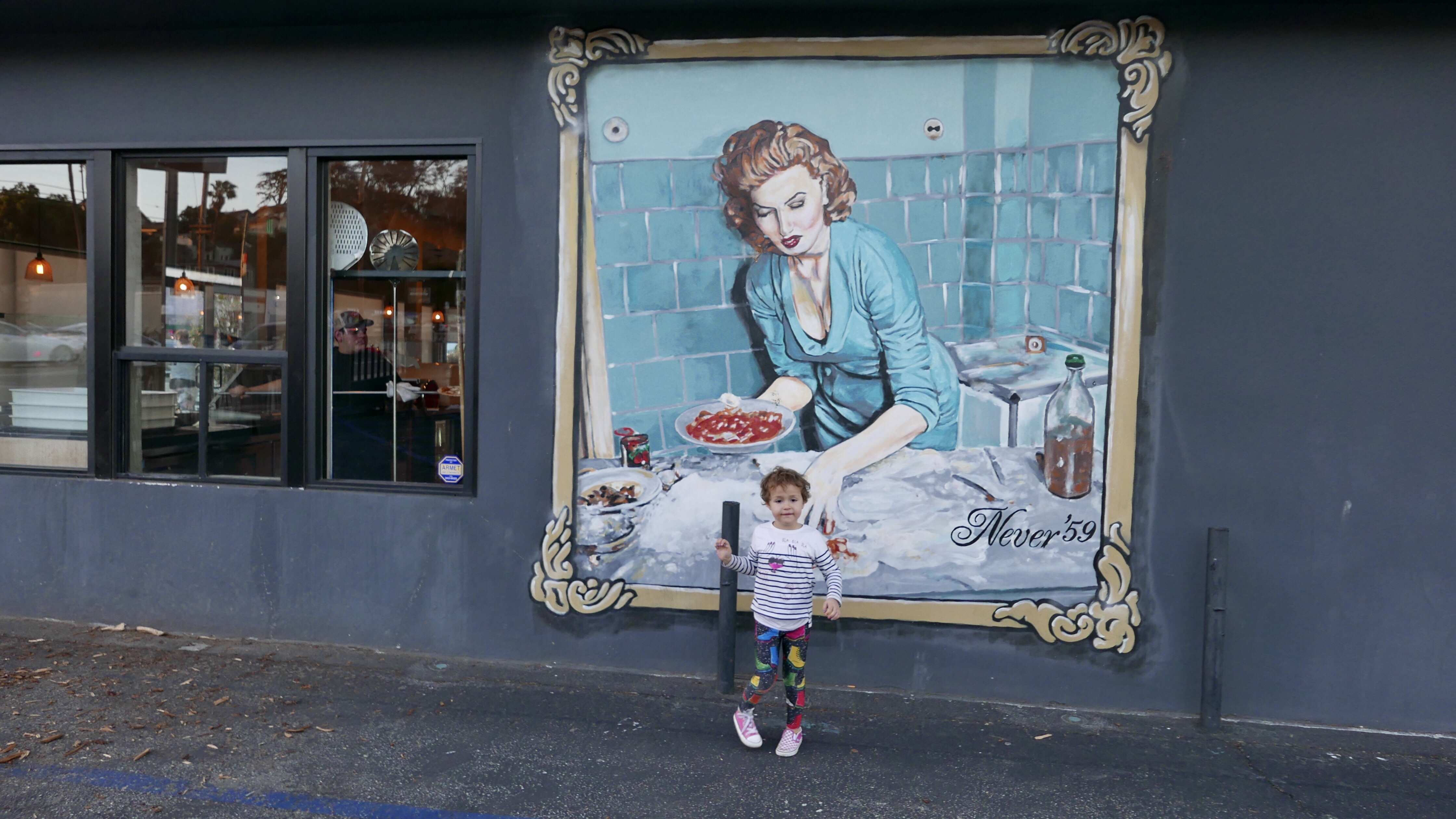 THE GET DOWN
---
Wood is the best kept secret for Italian food on the East Side of town. Wood's causal interior and long picnic table makes it the perfect spot to gather your favorite peeps with peepsqueaks.
Wood's bread, pizzas and most pastas are made in house with stone ground flour imported from Italy. The sandwiches on the lunch menu are exceptional. You won't find just the typical selection of imported cold cut sandy's here either. The eggplant sandwich and meatball sandwich are must tries.
The tomato pesto, and basil aioli in the eggplant sandy gives that added surprise and flavor that sets it apart from the rest. And the smoked mozzarella in the meatball sandwich makes it a memorable one.
Woods outdoor patio is the perfect spot to gather that after school crowd on a Friday night for some cocktails (wine and beer) and a pie.
The pasta and meatballs will be a HUGE hit among all peeps. Woods versatile menu uses only quality ingredients and makes it a perfect place for the fussy eaters as well. The kids will entertain each other here at Wood, while the adults wine down from the week. Why wood you go anywhere else?
---
DETAILS
---
(First timer? Scroll down to check out the rating system below.)
GO FOR

Eggplant Sandy, Pasta, Vino

SOCIAL SCENE

Domestic Imports

TODDLER RATING

Easily Forgiven

NEARBY

Griffith Park, Echo Park
The Spotted Cloth
Rating System:
It's our goal to make exploring LA either with the kids or with grown ups as easy as possible. Click through the tabs above to check out our rating system.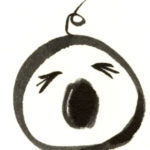 For those with little
runners & screamers: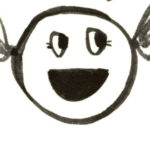 Easily forgiven:
Here, you can forget the fact that it's your rambunctious child that's screaming and STILL enjoy most of your meal.
Not promoted, but you should take the chance:
If your toddler is at the stage when an iPad or some other colorful distraction can be used for an un-interrupted 20 minutes, then go for it.
Uh-uh, NO WAY, don't even think about it!:
I don't care how cute your toddler is. Pop your head in… turn around… walk away. PERIOD.
No contained area:
A place you cannot leave your toddler alone, not even for a second.
Enclosed, but space is tight:
If YOU can't fit between the tables then you know you couldn't catch your toddler if they tried – this isn't Norm's.
---
SHARE YOUR THOUGHTS
---
Drop us a line to start the conversation.
HOLLER AT US
---
Summary
The Spotted Cloth
Review Date
Establishment
Rating