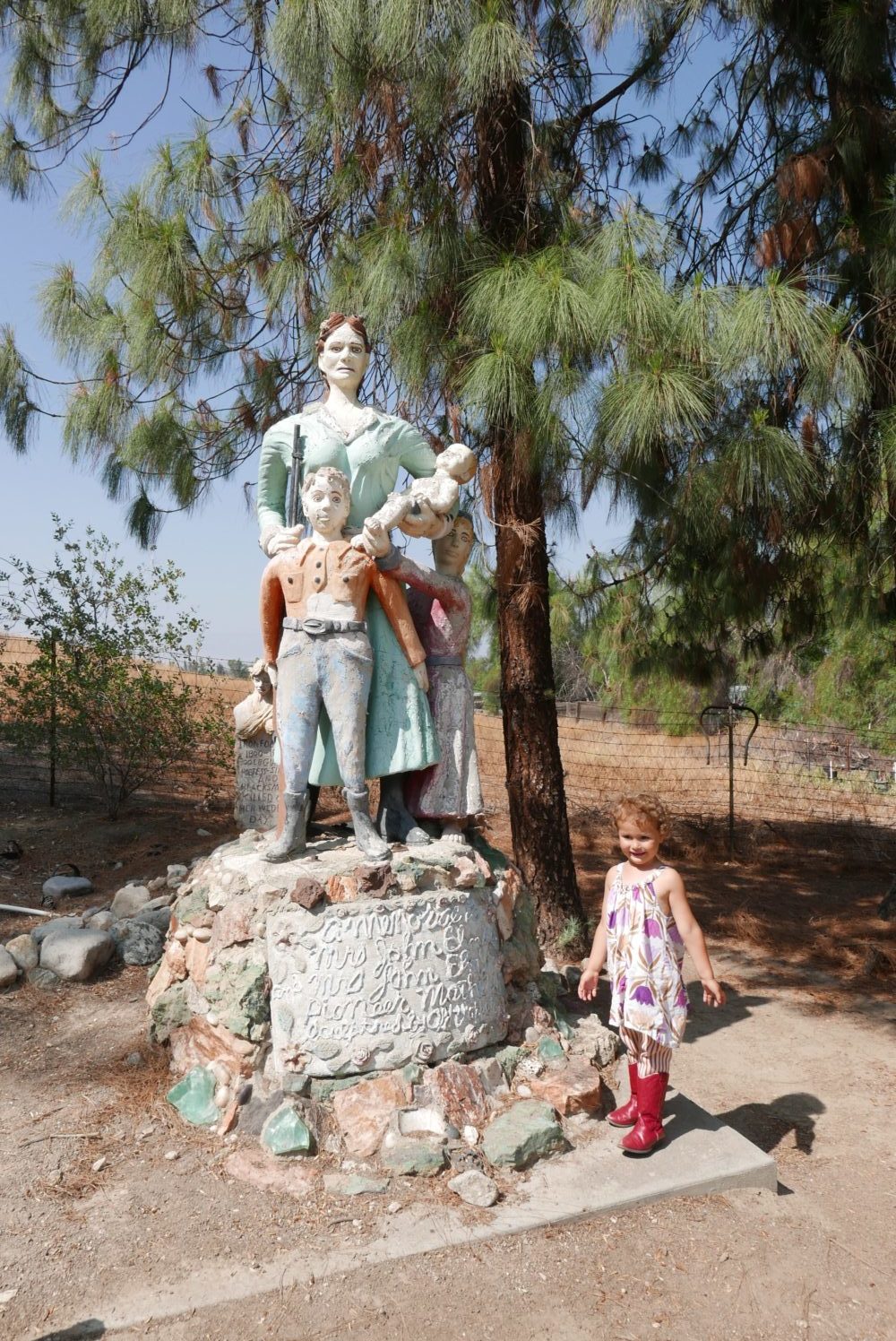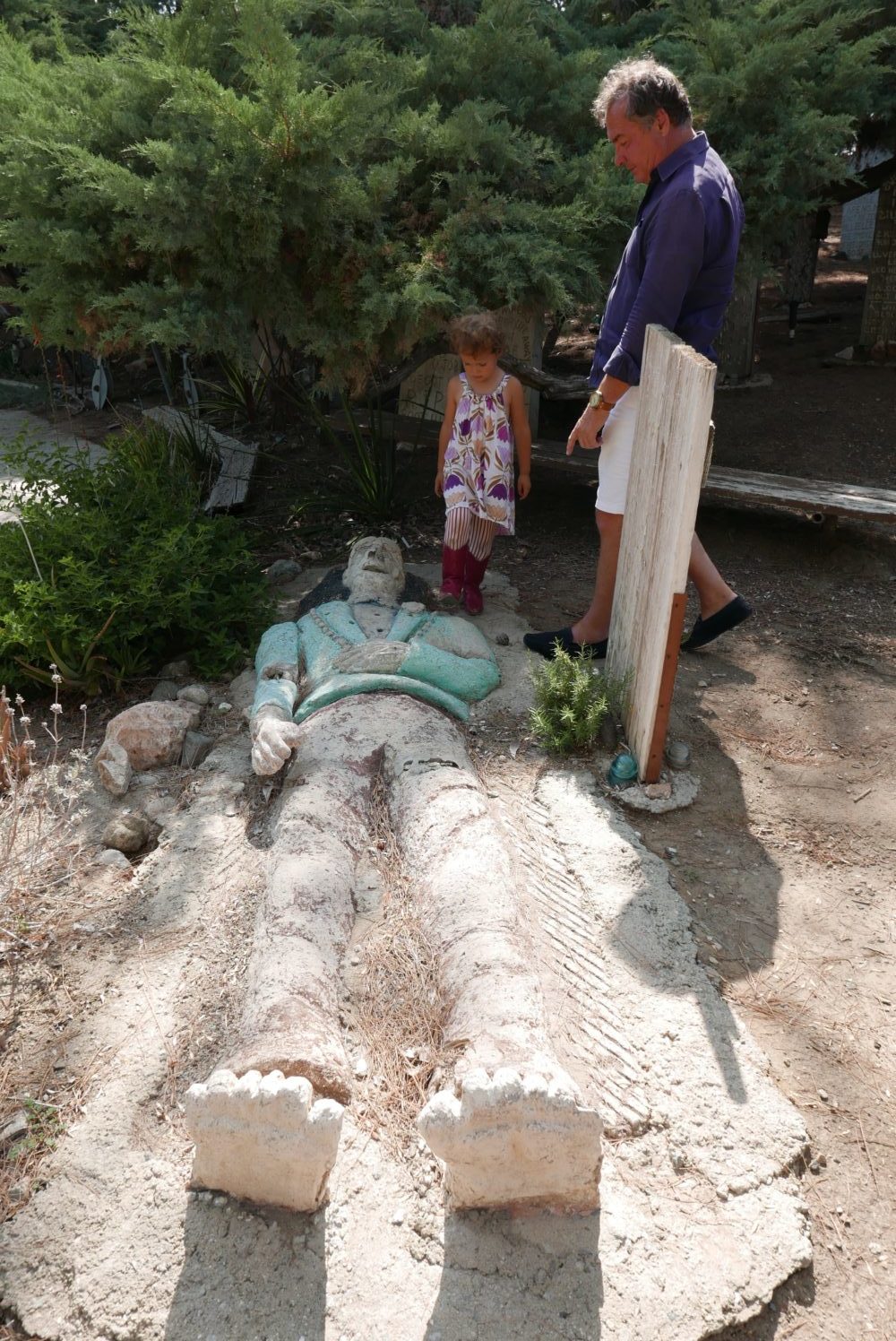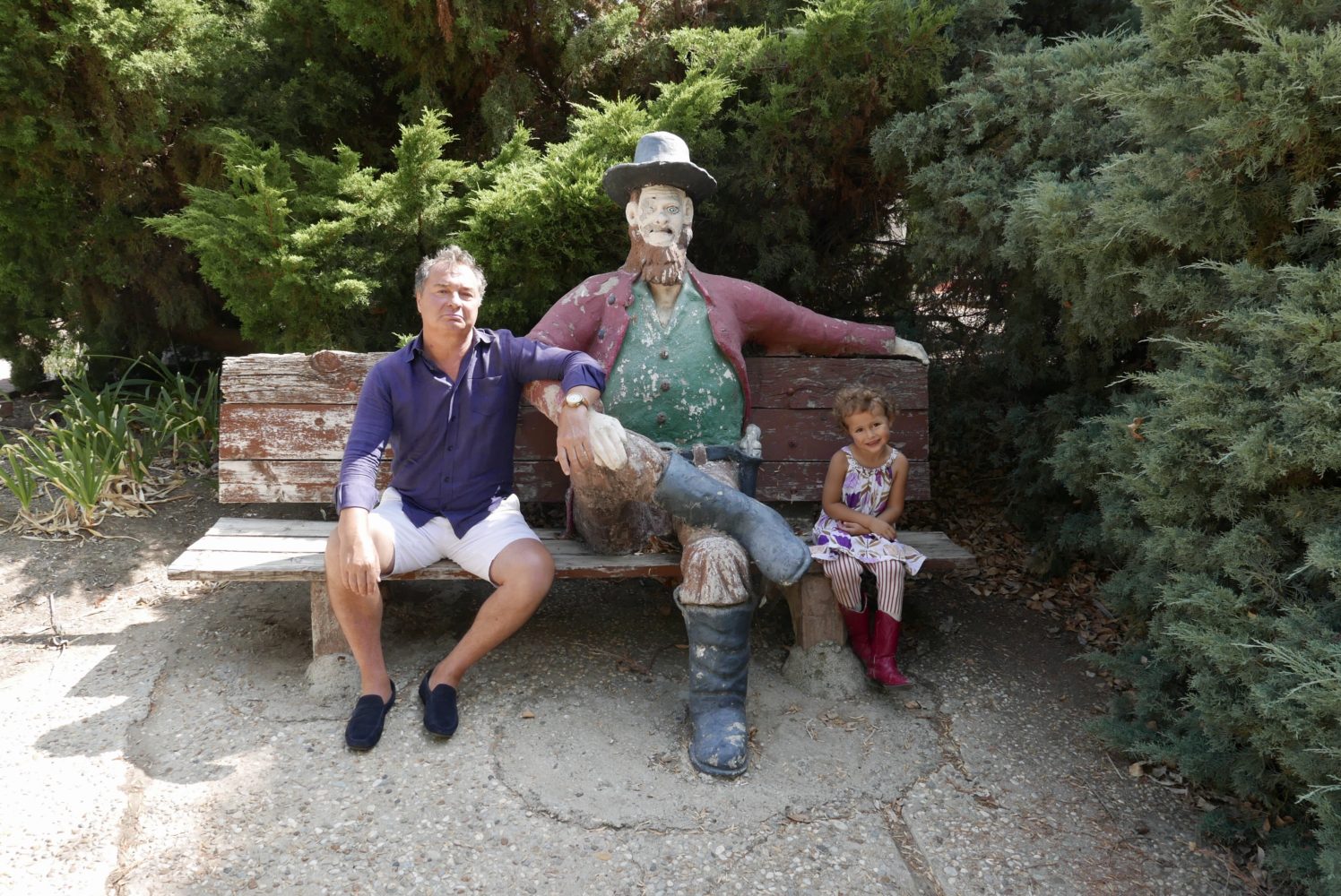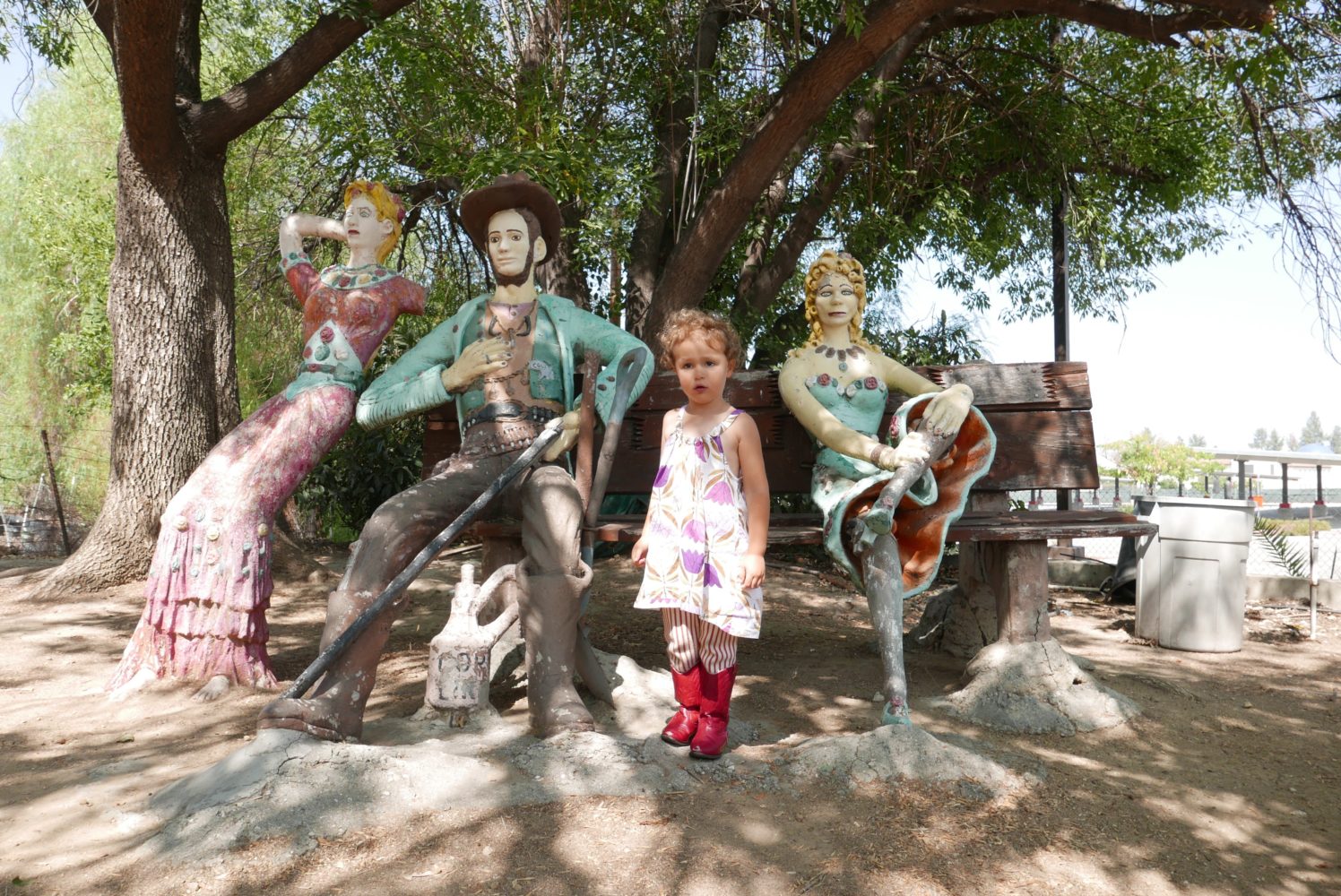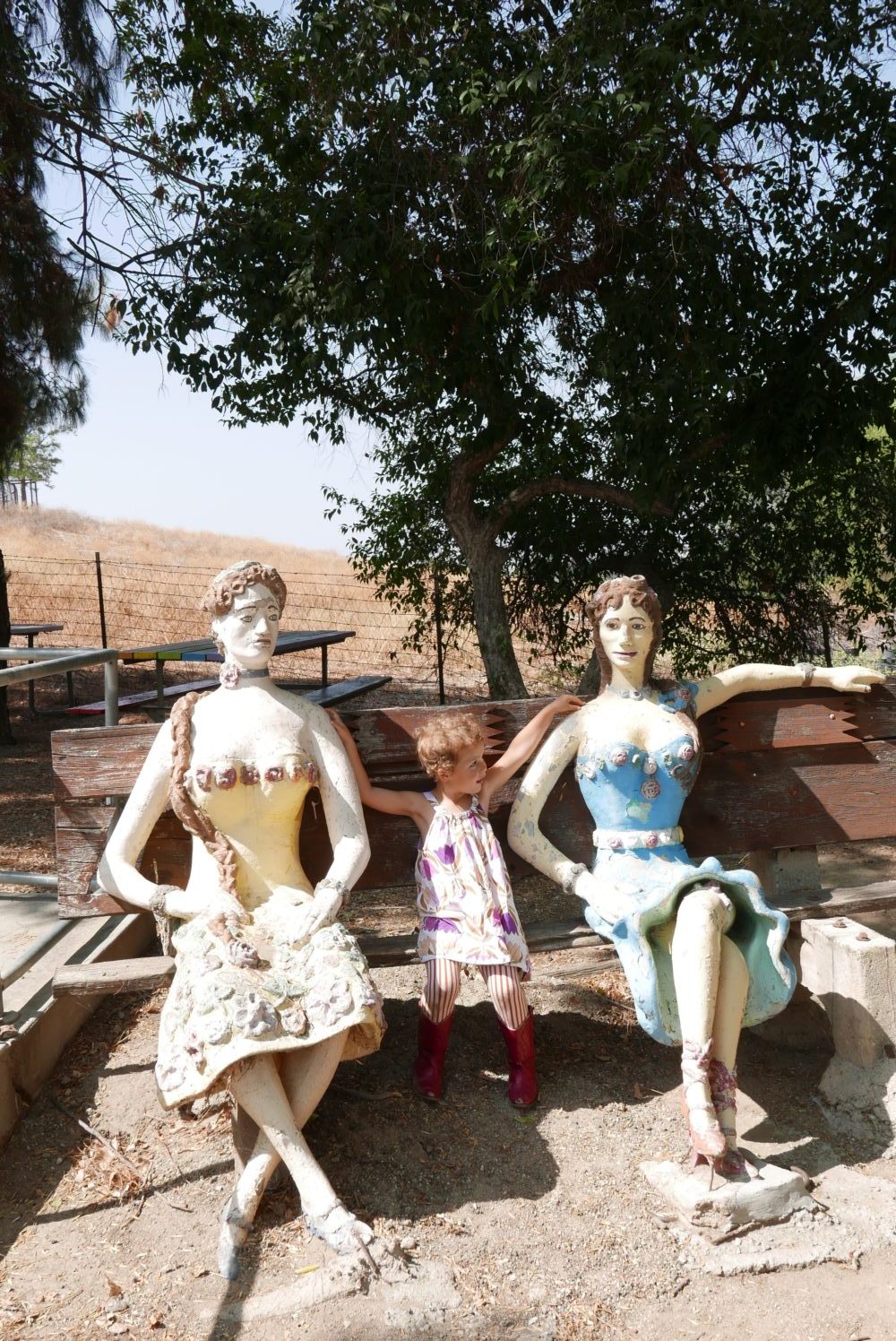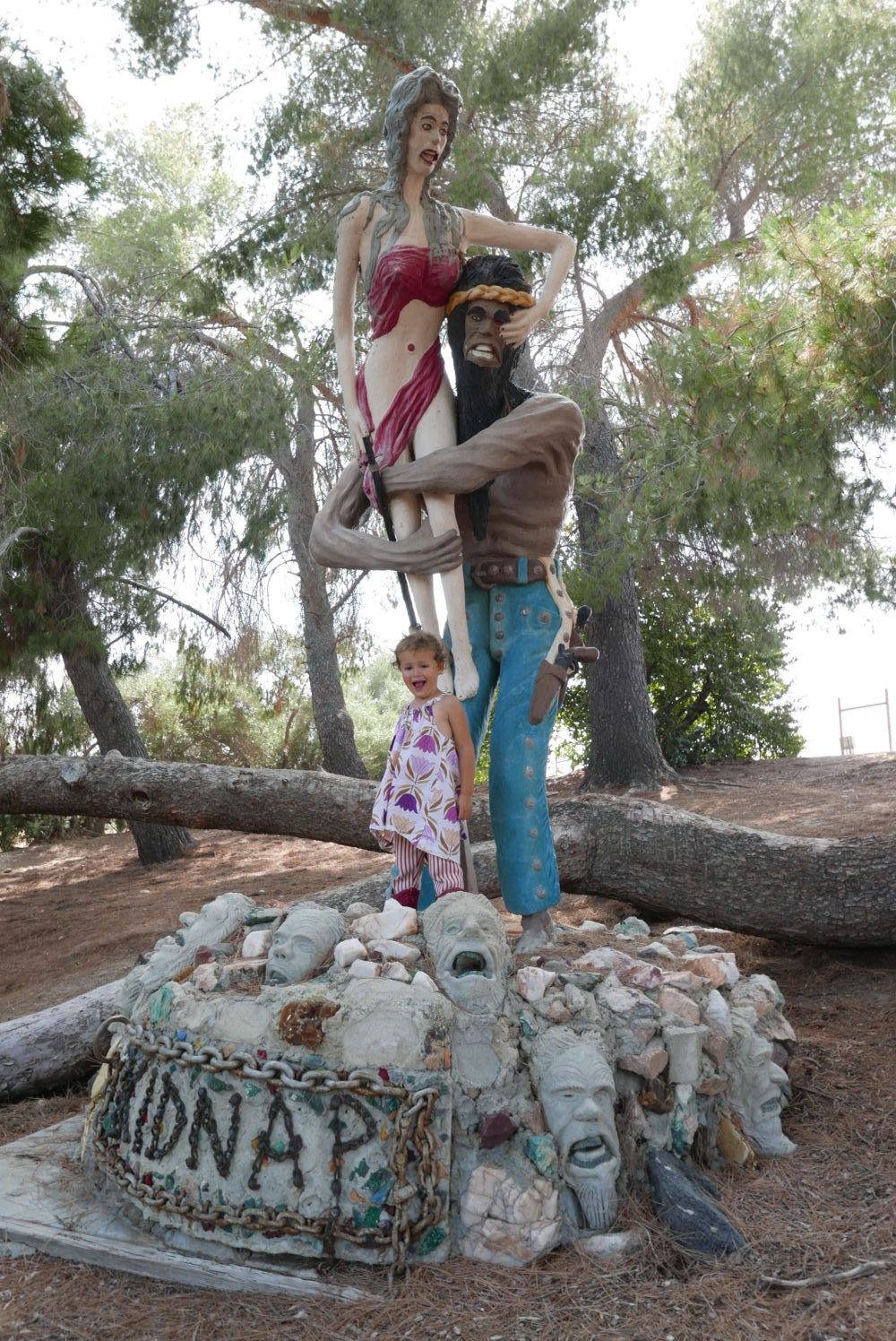 THE GET DOWN
---
In the early 1940's former trapper John Ehm opened the Old trapper's Lodge in Burbank and filled it with gimmicky Western memorabilia. This was his way of catching the eyes of tourists who flew into Burbank airport. Business didn't go as well as John Ehn hoped and so he decided to hire Claude Bell (of Cabazon Dinosaurs and Knott's Berry Farm) to make giant statues as way to having bigger presence.
After about a month of construction by Claude Bell it is said that John Ehn thought he could finish the job himself. So for the next 30 days, Ehn sculpted his own version of "Boot Hill" (which is what they called cemeteries of the American West), complete with cowboys and Indians, saloon girls and miners….There's even statues of his family here.
John Ehm's died in 1981 and 4 years later his statues were declared a historic landmark. There could be many questions you are asking yourself right now. I wondered the same. What did John Ehn trap? Who the heck knows! Every story on the internet is different. Did he trap alligators? Maybe. Did he trap animals? Maybe?
The information that is consistent is that when the hotel near the Burbank airport was going to get torn down due to airport expansion, an "unsaid" person fought to keep the integrity of these statues alive. This is when the statues were moved to Pierce College in Woodland Hills.
This tiny statue "park" if you will, called Old Trapper's Lodge, is located by the horse stables in the most remote area of the College's campus. When in doubt, just ask where the horse stables are and head that way. You have to really look for it.
I can't say that these statues are politically correct… some may say they are even gruesome, but Old trapper's Lodge is about the oddest display of Folk Art (if you want to call it that) I have ever seen. It's definitely a thing that makes you go hmmmmm….
Here is a bit of direction in case you are curious to what this Old Trapper's Lodge is all about. Its location is at Pierce College in Woodland Hills.
Take the 101 North to the Winnetka Ave exit. Exit Woodland Hills. Turn Right and go past the college to the next light. Make a left and go to EL RANCHO DRIVE. It's easiest to get to these statues if you enter EL RANCHO DRIVE.
The Old Trapper's lodge is on the left just past the horses and hen barn. Don't be scurred if you are the only car in this GIANT parking lot… lol.
---
DETAILS
---
(First timer? Scroll down to check out the rating system below.)
GO FOR

A highly bizarre experience

TODDLER RATING

Easily Forgiven

NEARBY

Hidden Treasures, Topanga Table
The Spotted Cloth
Rating System:
It's our goal to make exploring LA either with the kids or with grown ups as easy as possible. Click through the tabs above to check out our rating system.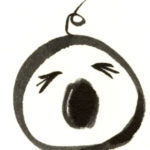 For those with little
runners & screamers: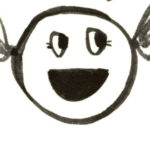 Easily forgiven:
Here, you can forget the fact that it's your rambunctious child that's screaming and STILL enjoy most of your meal.
Not promoted, but you should take the chance:
If your toddler is at the stage when an iPad or some other colorful distraction can be used for an un-interrupted 20 minutes, then go for it.
Uh-uh, NO WAY, don't even think about it!:
I don't care how cute your toddler is. Pop your head in… turn around… walk away. PERIOD.
No contained area:
A place you cannot leave your toddler alone, not even for a second.
Enclosed, but space is tight:
If YOU can't fit between the tables then you know you couldn't catch your toddler if they tried – this isn't Norm's.
WHAT'S CLOSE
---
Click through the map below to find delicious places to eat and fun places to play nearby. (It's completely clickable – go nuts!)
SHARE YOUR THOUGHTS
---
Drop us a line to start the conversation.
HOLLER AT US
---
Summary
The Spotted Cloth
Review Date
Establishment
Rating