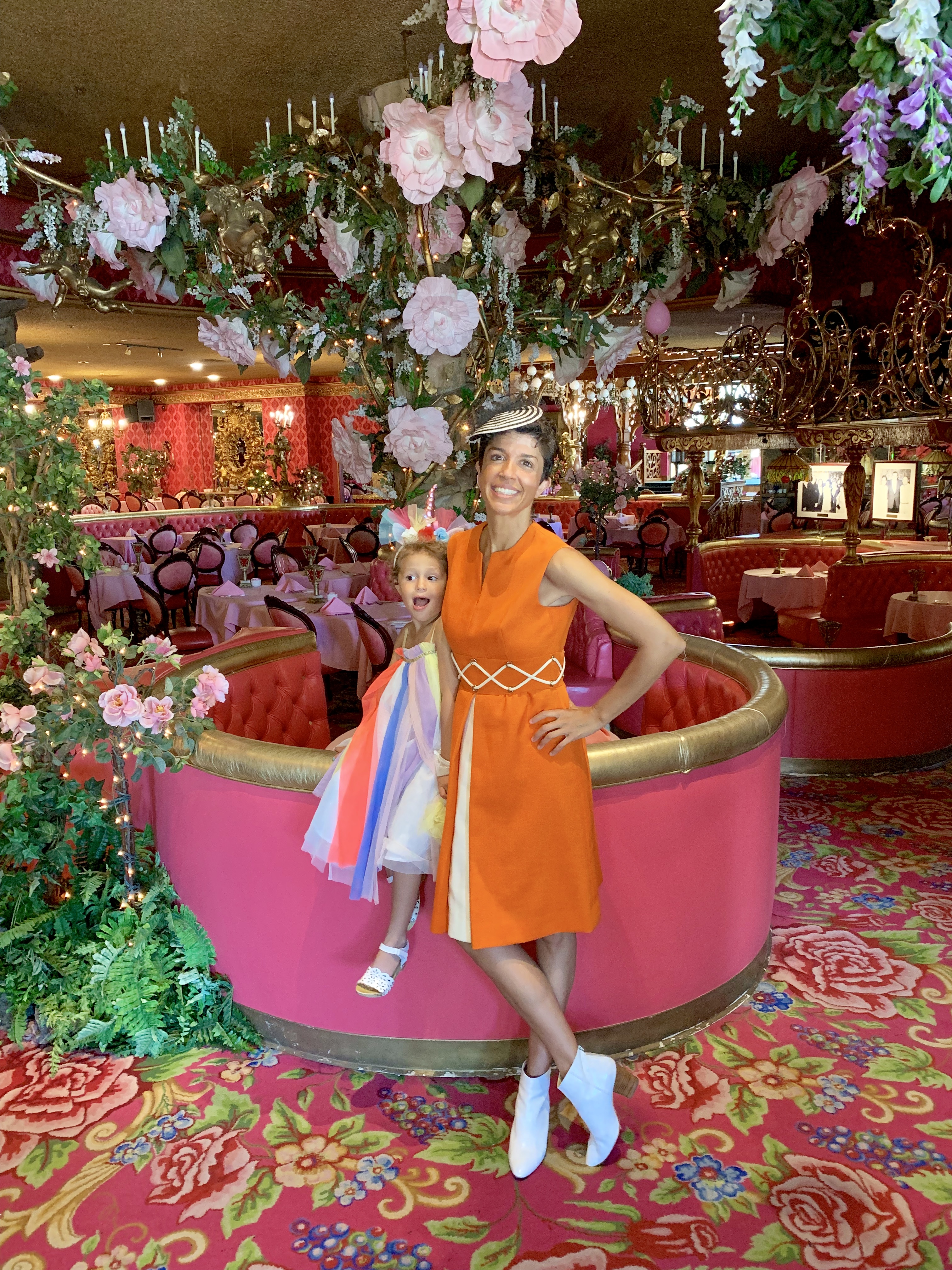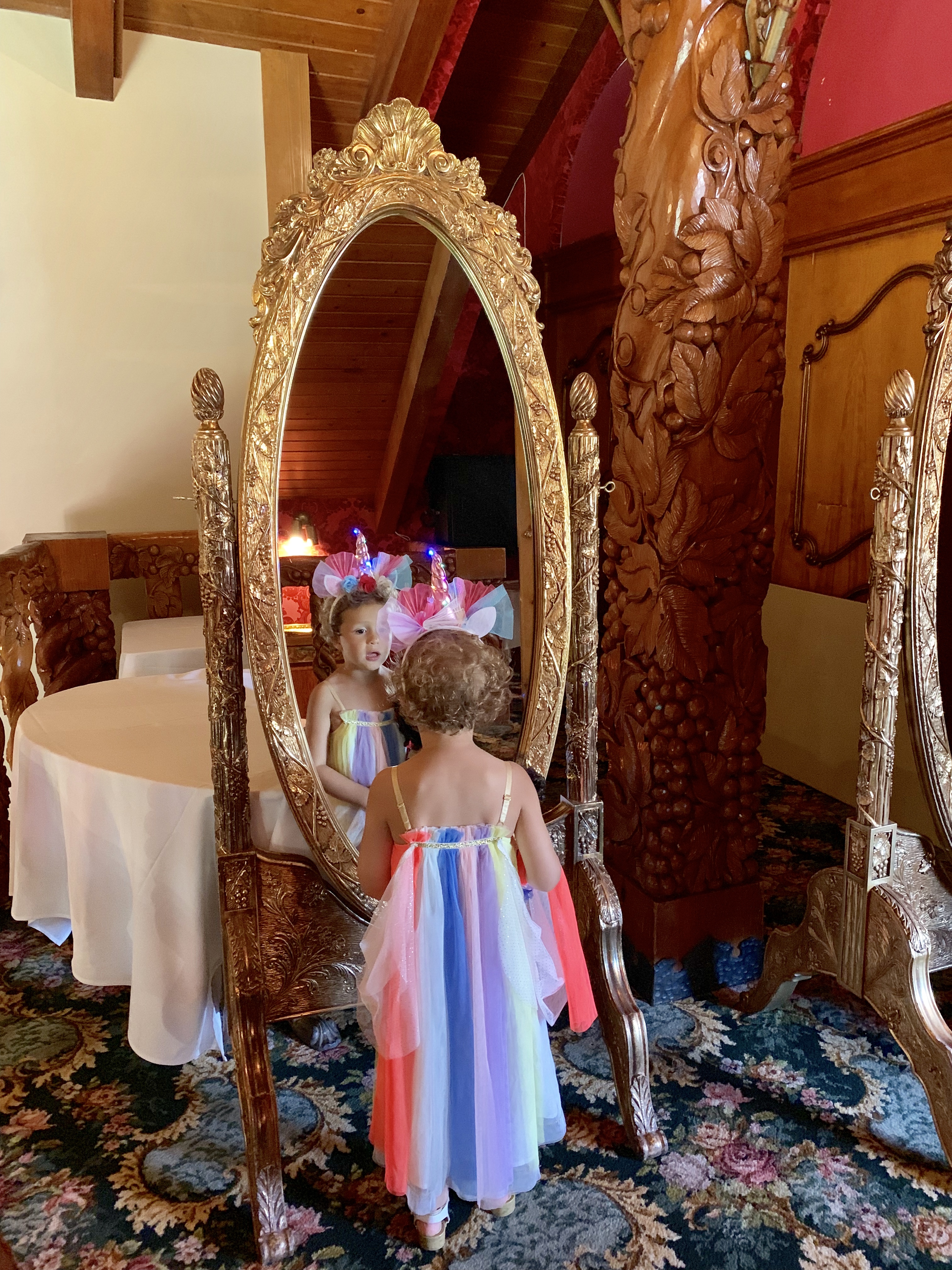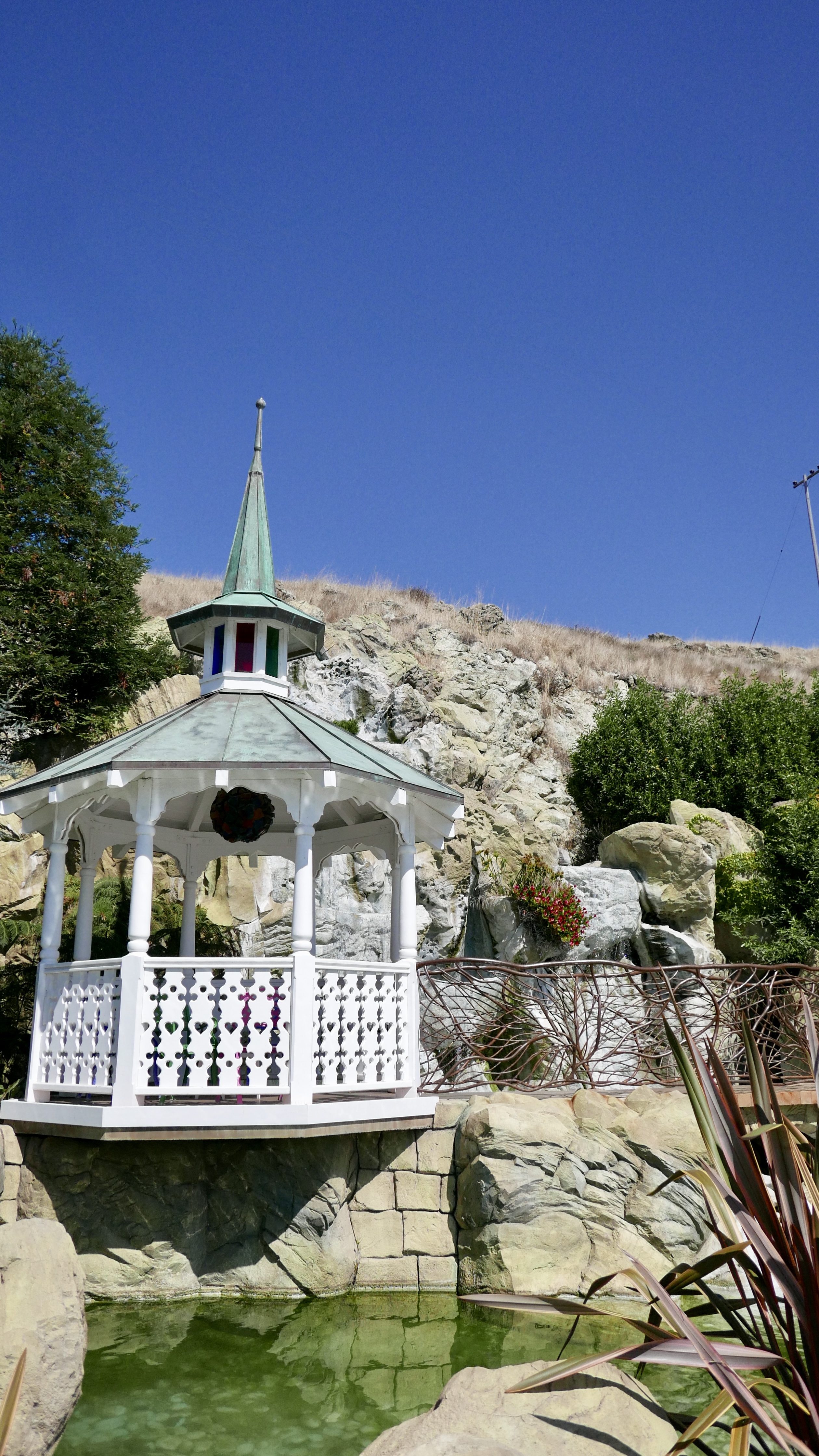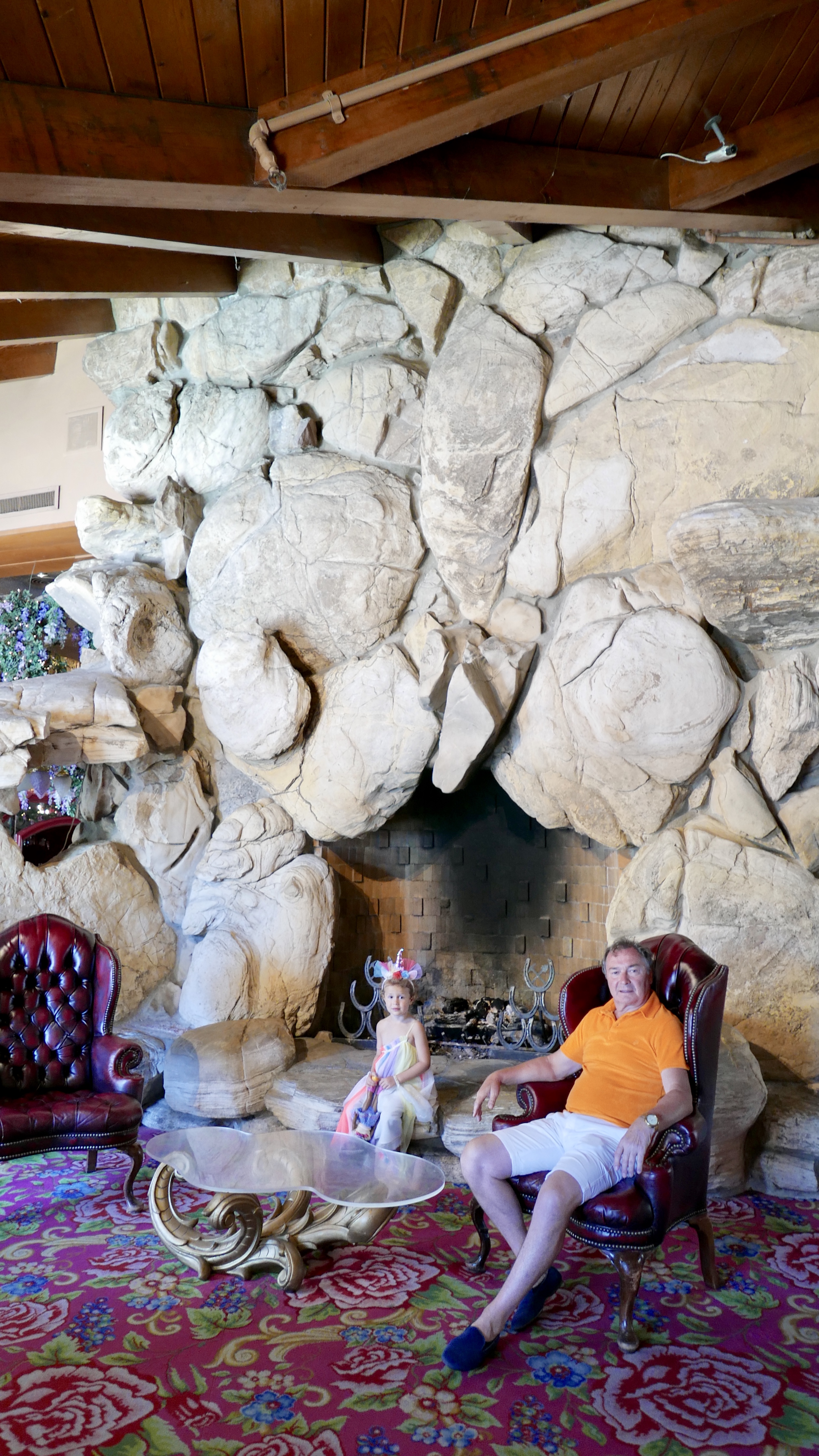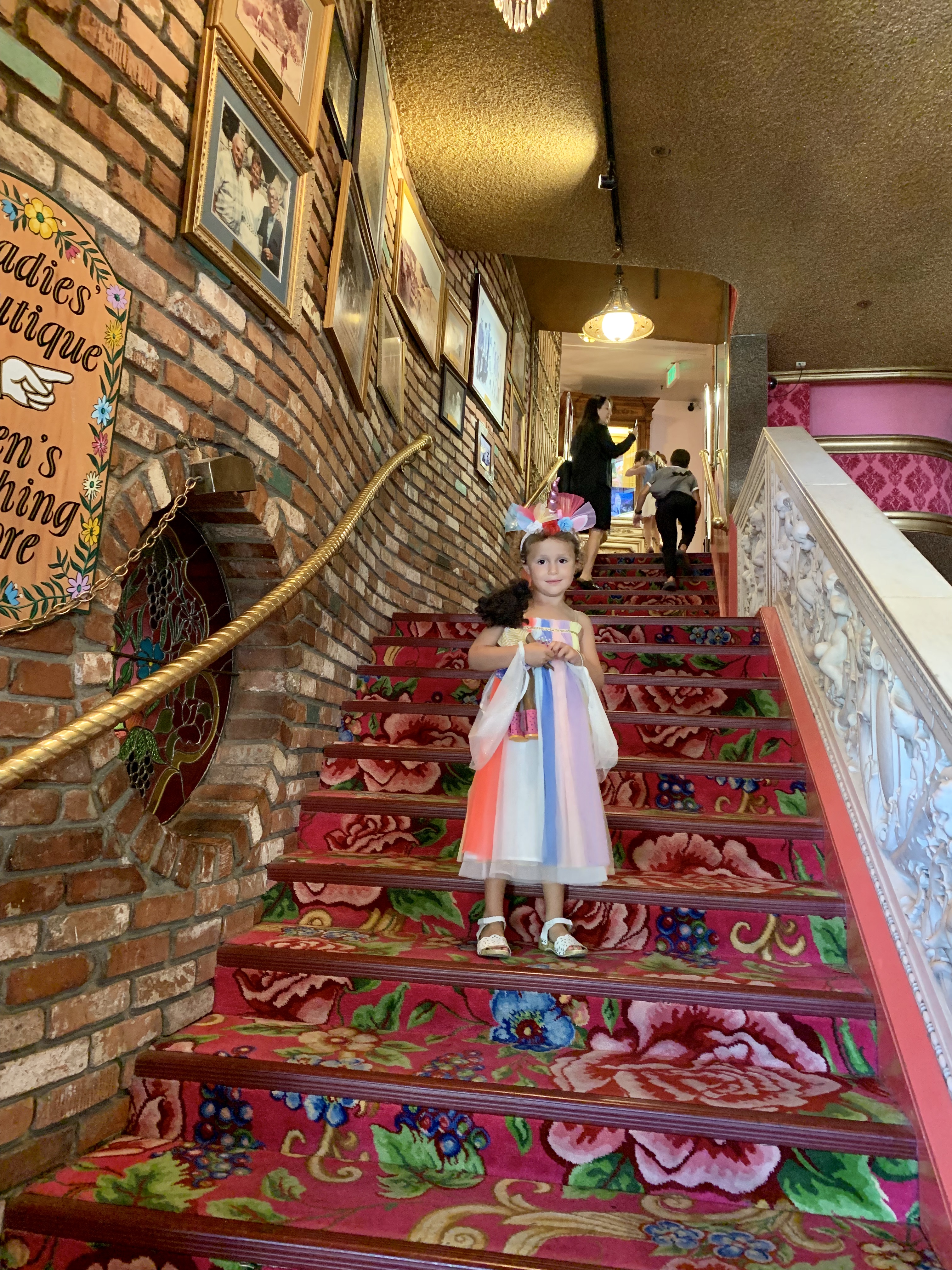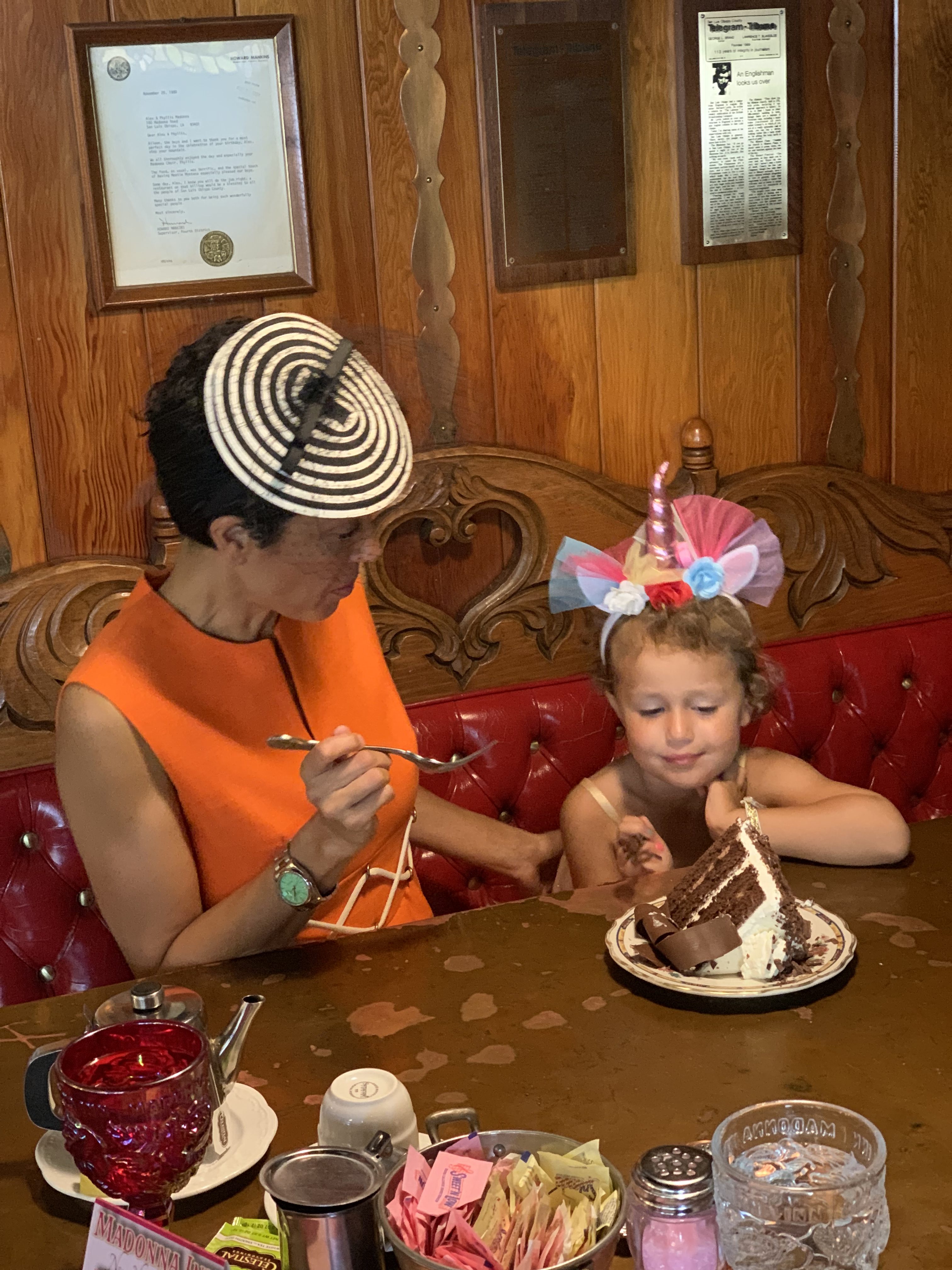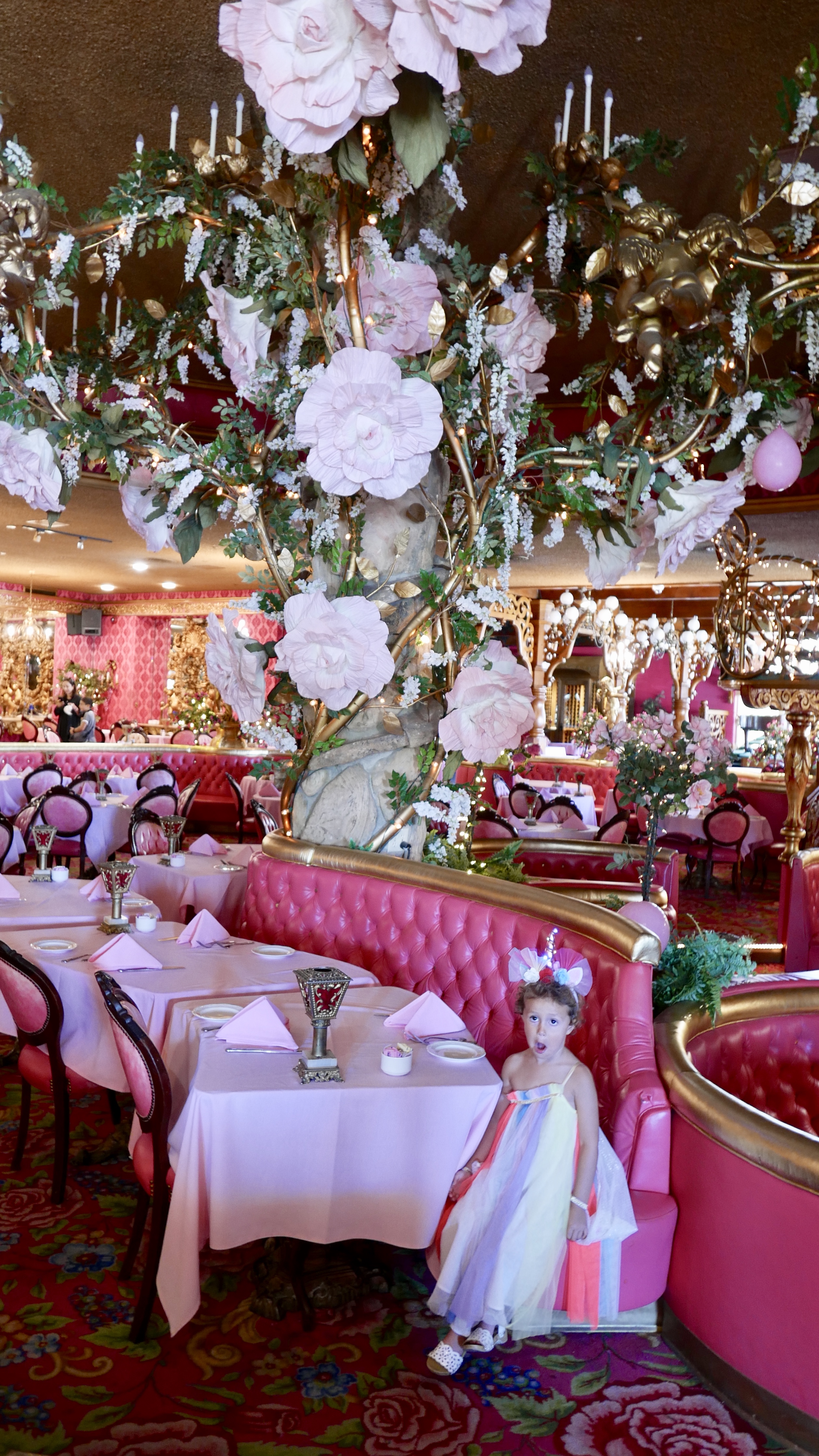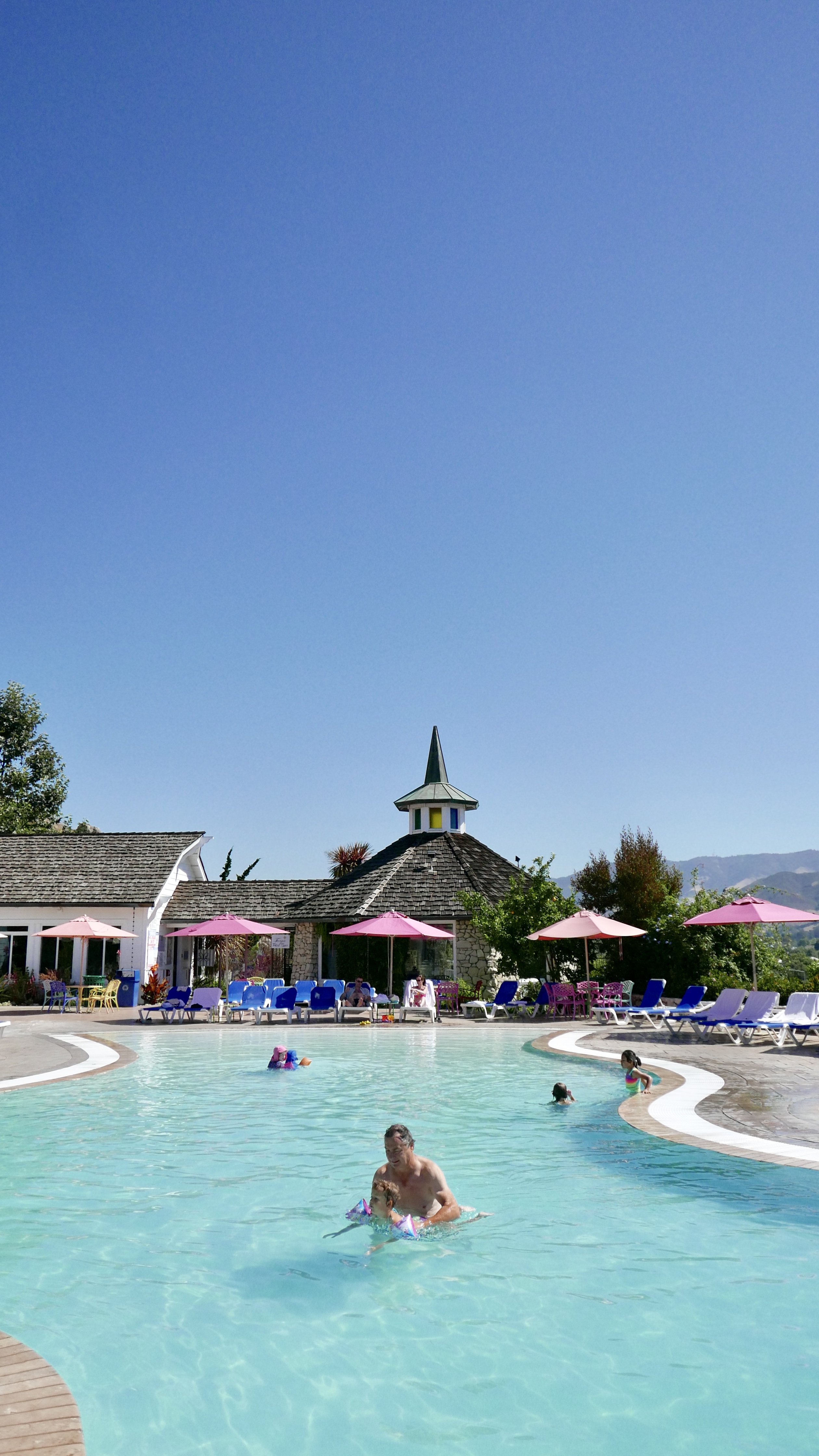 THE GET DOWN
---
Madonna Inn: colorful, whimsical, memorable; an international destination since the late 1950's. A night at Madonna Inn is a wonderful family adventure.
The fun begins with choosing a room. Madonna INN is a boutique hotel with 110 rooms, EACH designed thematically; It's wild, it's wacky; it's funny, it's tacky.
The entire family will get a HOOT choosing which room to stay. Yes, even you're two year old might get his way.
From Caveman rooms to Love Nests, Country Gentlemen to the Daisy Mae, Oh Madonna Inn, what a glorious place to stay. (*Note: to parents with crawlers or runners, you might want to avoid the rooms with the rock caves as the walls are very hard and sharp)
The pool at Madonna Inn sits on top of a hill, with mountainous fields and a ranch in its backdrop. The Spa is in the same area should you need to sneak away for some R&R. Amenities like a whirlpool, fitness room, waterfall and café can be found in this colorful area.
Madonna Inn is welcome to all, even if you are not an overnight guest. Madonna Inn's Copper Café is open 7am – 10pm. Here you will find all of your American classics in an old school setting; from omelettes, to a variety of salads, to turkey burgers and fries! And of course, Madonna's world famous cakes and pies! Do order the black forest, and why not get it ala mode? I mean they say go big or go home, right?
If you are looking for something a little more formal, then Madonna's Gold Rush steak house is the way to go. Here you will be wined and dined like the old school days in a wonderfully pink ornate room. Dancing and live music is offered nightly as well.
Should the kids be fast asleep, try sneaking to Madonna's Silver Bar Cocktail lounge for an aperitif. They stay open until midnight.
Pack the kids up and get your best playlists rolling for this road trip North of the city. A wild adventure awaits you here at the Madonna Inn.
---
DETAILS
---
(First timer? Scroll down to check out the rating system below.)
GO FOR

A whimsical adventure

SOCIAL SCENE

Homies, Multicultural, Well-Cultured

TODDLER RATING

Easily Forgiven

NEARBY

Paso Robles Sensario Exhibit
The Spotted Cloth
Rating System:
It's our goal to make exploring LA either with the kids or with grown ups as easy as possible. Click through the tabs above to check out our rating system.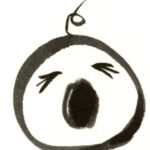 For those with little
runners & screamers: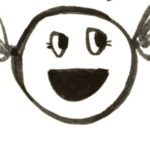 Easily forgiven:
Here, you can forget the fact that it's your rambunctious child that's screaming and STILL enjoy most of your meal.
Not promoted, but you should take the chance:
If your toddler is at the stage when an iPad or some other colorful distraction can be used for an un-interrupted 20 minutes, then go for it.
Uh-uh, NO WAY, don't even think about it!:
I don't care how cute your toddler is. Pop your head in… turn around… walk away. PERIOD.
No contained area:
A place you cannot leave your toddler alone, not even for a second.
Enclosed, but space is tight:
If YOU can't fit between the tables then you know you couldn't catch your toddler if they tried – this isn't Norm's.
WHAT'S CLOSE
---
Click through the map below to find delicious places to eat and fun places to play nearby. (It's completely clickable – go nuts!)
SHARE YOUR THOUGHTS
---
Drop us a line to start the conversation.
HOLLER AT US
---
Summary
The Spotted Cloth
Review Date
Establishment
Rating