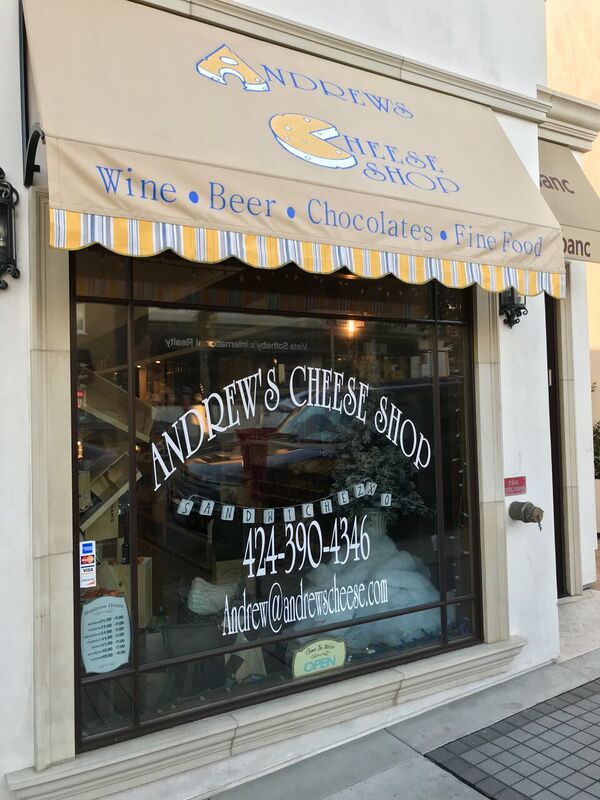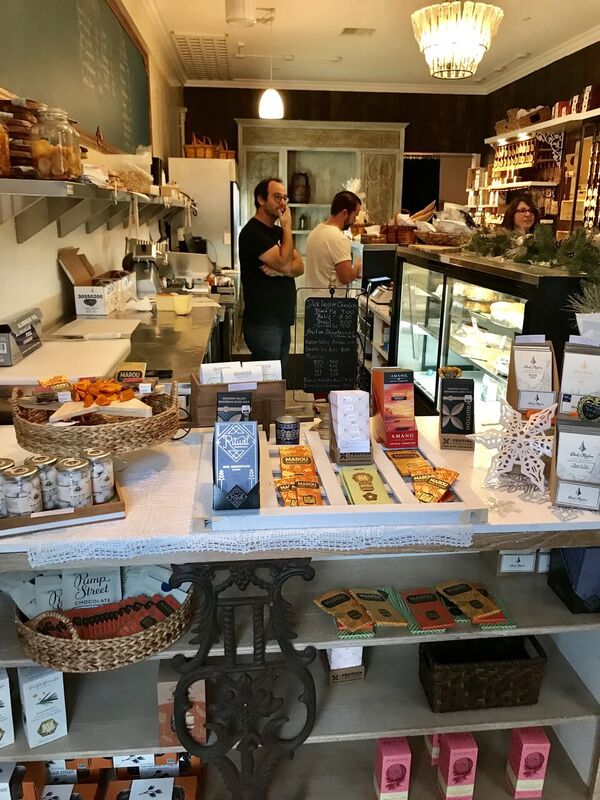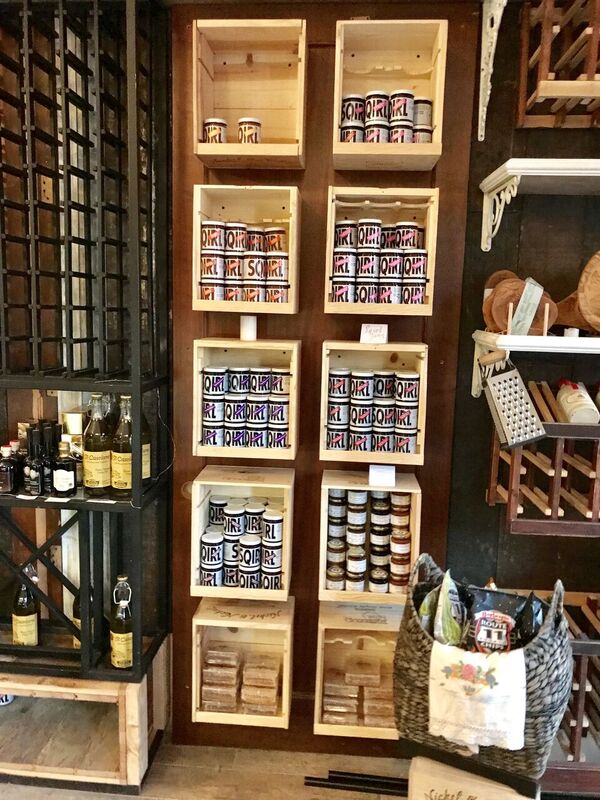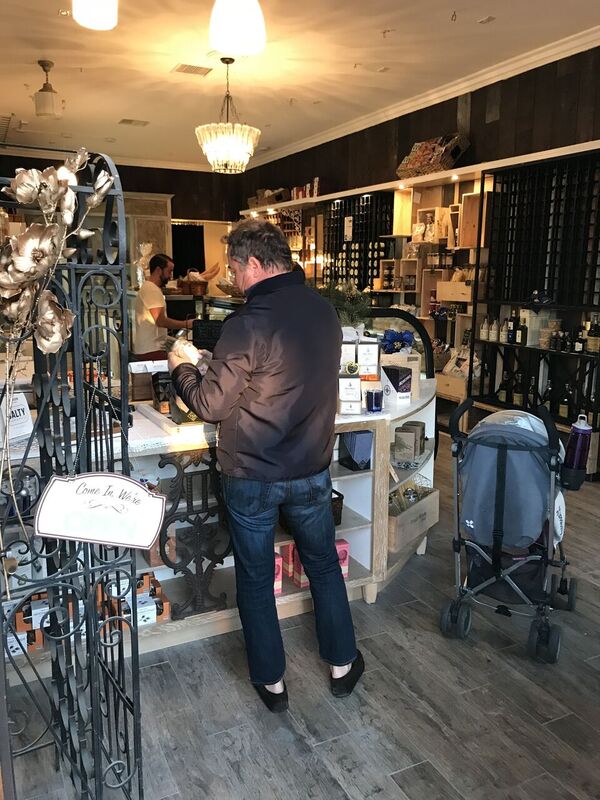 ---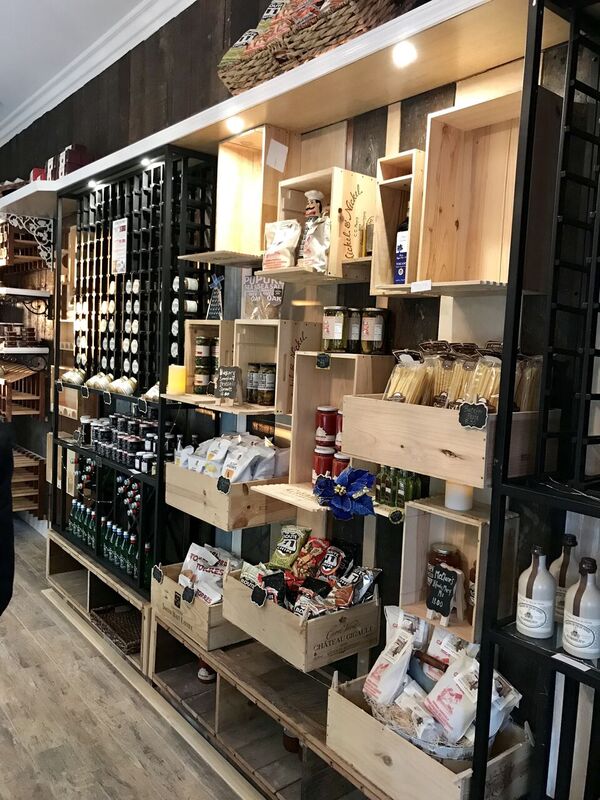 THE GET DOWN
---
I feel like if you do not know how to cook, your pantry should be fully stocked with the best apps ever. I mean, you never know when you might be expecting a visitor. And when I say fully stocked, I mean with snacks other than smart puffs and squeezy packs you throw in your kid's lunch. I mean with the good stuff… start first and foremost with cheese.
It doesn't have to be a lot of cheese either, just really interesting and enjoyable varieties so that if you only have 5 minutes to yourself, you can enjoy something really special.
If ever you are on the west end of the city, then Andrew's Cheese Shop is always happy to help you satisfy your craving… for time… and cheese.
Andrew's is a small family owned place. And Andrew himself is always happy to help. With the best of the best from exclusive, small private farms on top of a hill in Piemonte, to a locally sourced goat, let Andrew's Cheese Shop lead the way.
At least go in and grab a small piece and start building on your cheese rolodex. Yes, Andrew's gives you an index card with each cheese you buy. This way, you can know the name, region and flavor.
Ladies and gents, the next time your kids are screaming from the top of their lungs and you've just HAD IT… thoughts of the fantastic piece of cheese waiting for you in fridge will become the 5 minute break you will need. Time out everybody!
---
DETAILS
---
(First timer? Scroll down to check out the rating system below.)
WHERE

Santa Monica, Manhattan Beach

SOCIAL SCENE

Well-Cultured, Domestic Imports

TODDLER RATING

Easily Forgiven, Take Out only

NEARBY

Douglas Park, Fishing with Dynamite
The Spotted Cloth
Rating System:
It's our goal to make exploring LA either with the kids or with grown ups as easy as possible. Click through the tabs above to check out our rating system.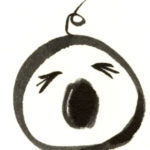 For those with little
runners & screamers: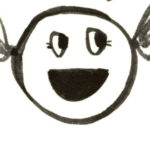 Easily forgiven:
Here, you can forget the fact that it's your rambunctious child that's screaming and STILL enjoy most of your meal.
Not promoted, but you should take the chance:
If your toddler is at the stage when an iPad or some other colorful distraction can be used for an un-interrupted 20 minutes, then go for it.
Uh-uh, NO WAY, don't even think about it!:
I don't care how cute your toddler is. Pop your head in… turn around… walk away. PERIOD.
No contained area:
A place you cannot leave your toddler alone, not even for a second.
Enclosed, but space is tight:
If YOU can't fit between the tables then you know you couldn't catch your toddler if they tried – this isn't Norm's.
WHAT'S CLOSE
---
Click through the map below to find delicious places to eat and fun places to play nearby. (It's completely clickable – go nuts!)
SHARE YOUR THOUGHTS
---
Drop us a line to start the conversation.
HOLLER AT US
---
Summary
The Spotted Cloth
Review Date
Establishment
Rating