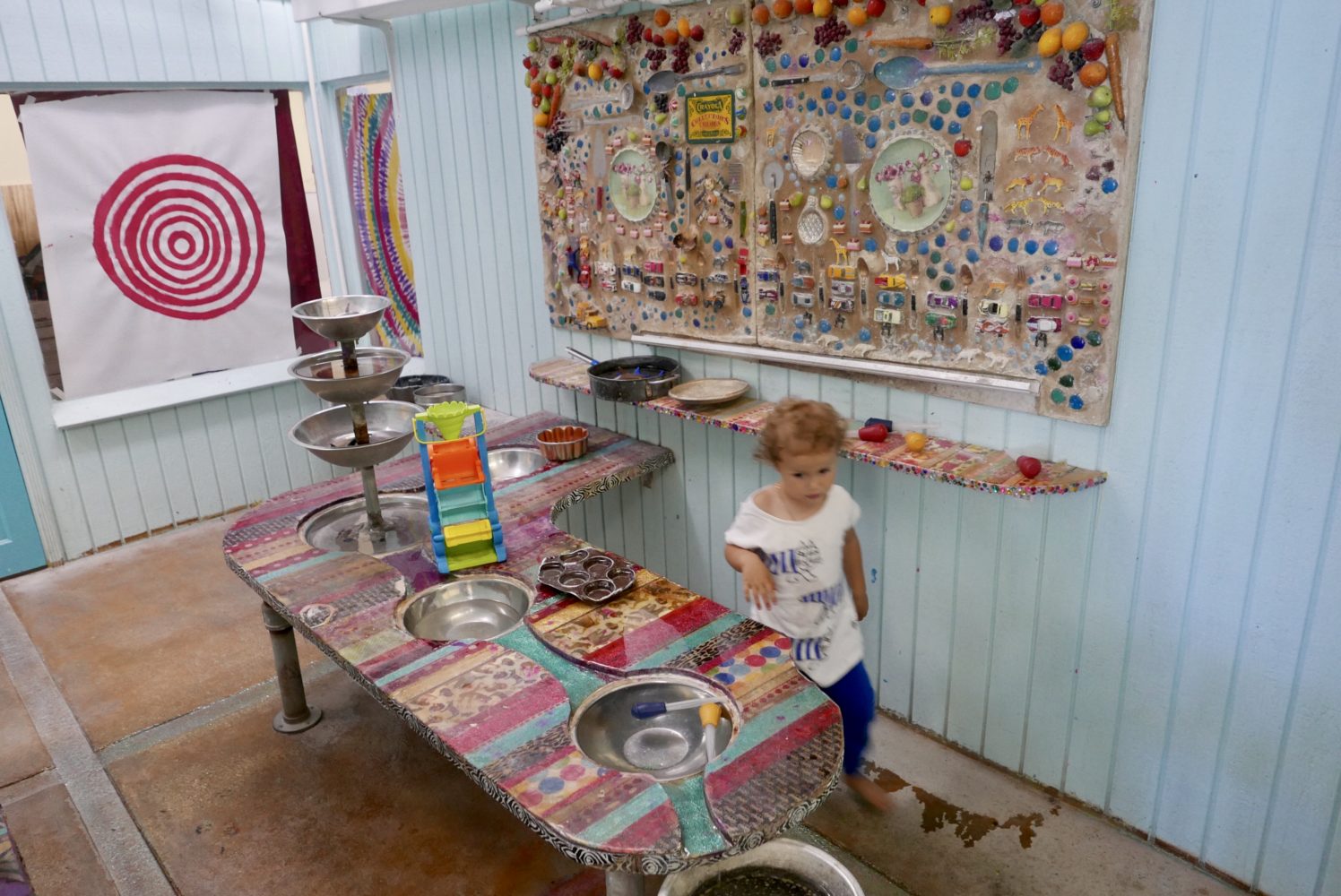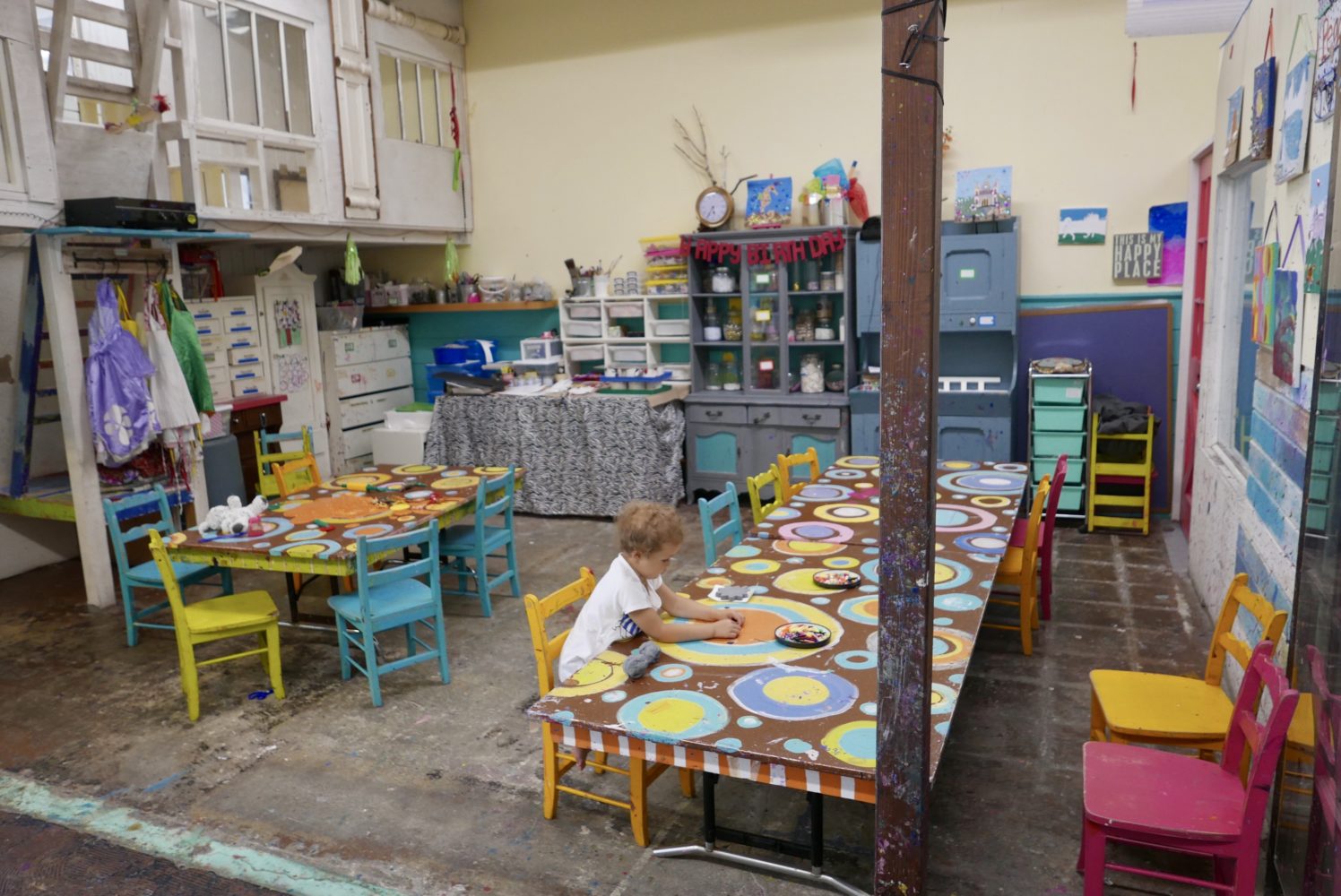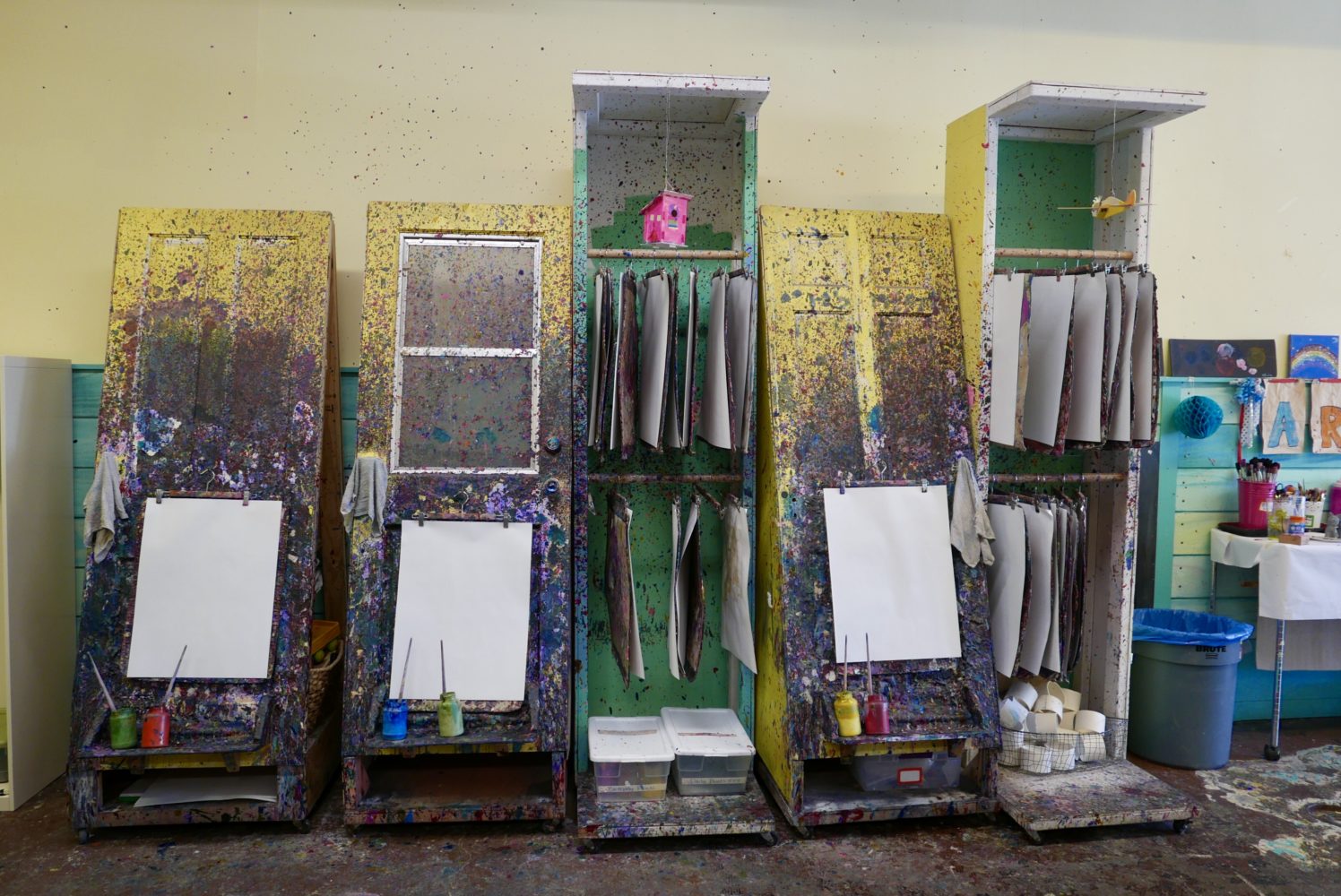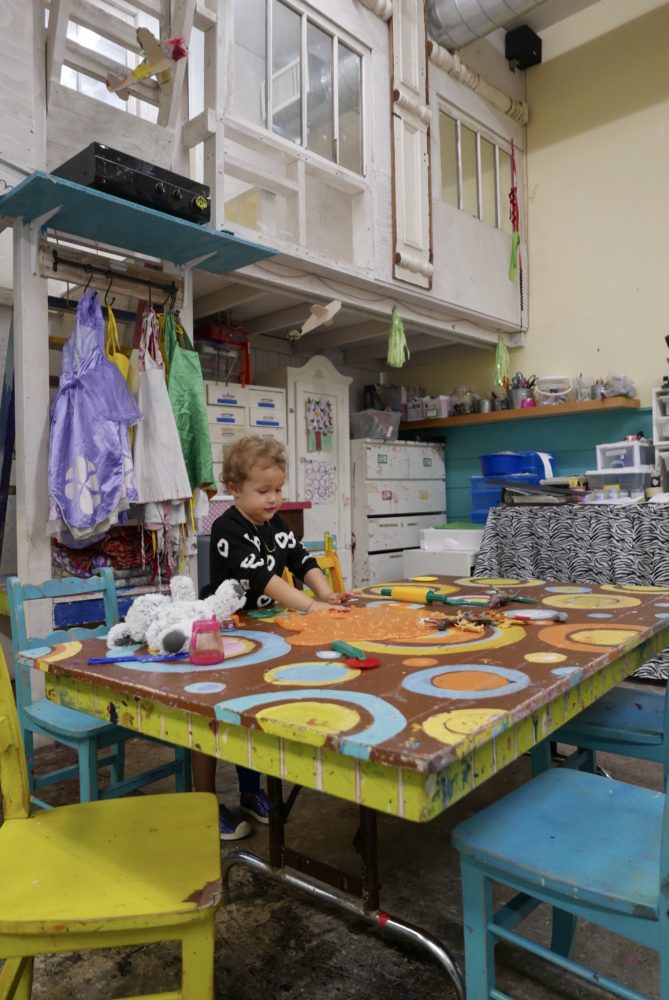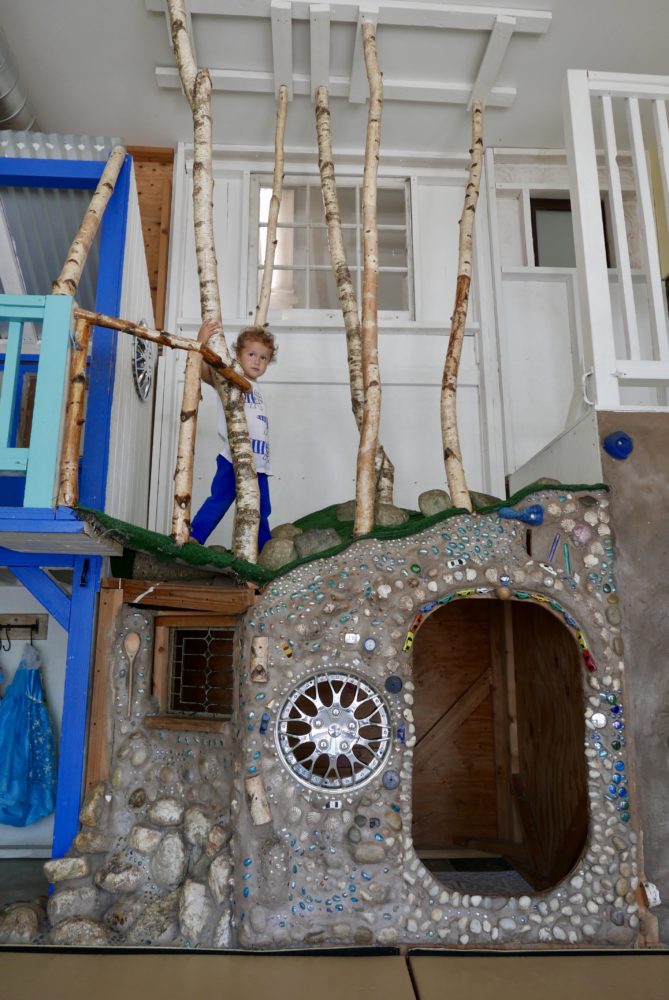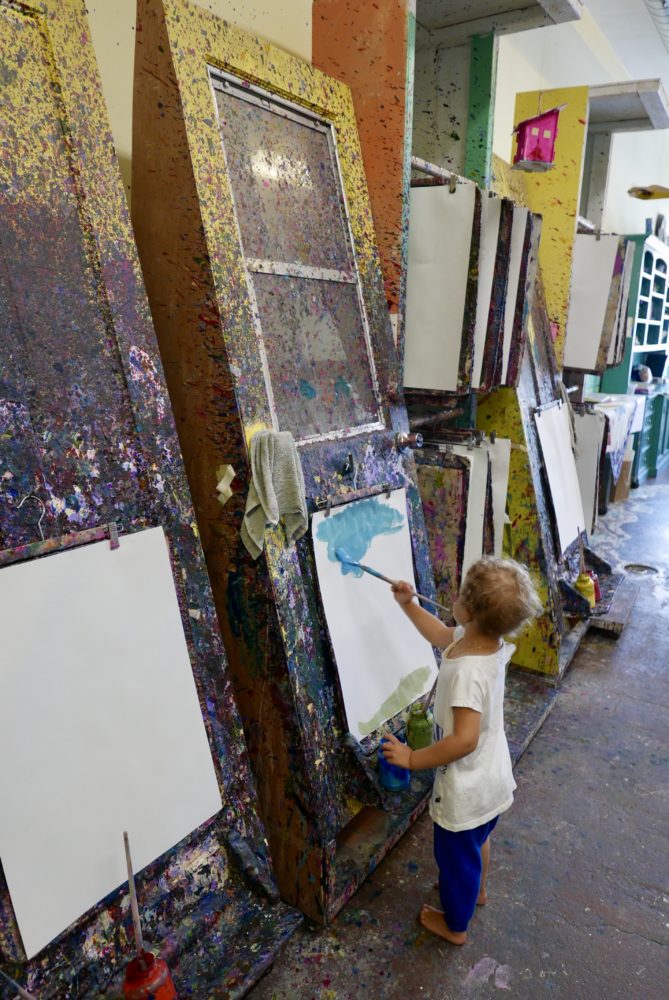 THE GET DOWN
---
Art Zone is one of the most imaginatively creative play spaces in LA. There is something new to discover in every nook and cranny. I would imagine that Art Zone is every artists dream in fact. The possibilities here are endless.
Art zone has just about every single material you can imagine making a dynamic mix media piece with. The wonderfully colorful environment is inspiring.
Art Zone has an enclosed water discovery zone that has a similar resemblance to the mosaic pieces found in the Watts tower, and also a window washing station that kids can't seem to get enough of. Art zone has open play, camps, classes and the most interesting part? A preschool! Seriously, what more can you ask for?
If your child should get overstimulated in an environment like this, then Art Zone has that thought out too. Art Zone has creatively created quiet nooks to read and play, along with treehouses to climb and escape.
The staff Art Zone is super friendly. They're very warm and attentive to all the children. Art Zones art classes themselves are very interesting because the children create three projects, and rotate tables to work on each one. They also get to go home with their completed works. Check out Art Zone's website for a list of classes, events, party rentals and parent's night out. Let your imagination run wild at Art Zone.
---
DETAILS
---
(First timer? Scroll down to check out the rating system below.)
GO FOR

Art Class|Open Play

SOCIAL SCENE

Domestic Imports

TODDLER RATING

Easily Forgiven

NEARBY

Rancho Park Golf, Tongva Park
The Spotted Cloth
Rating System:
It's our goal to make exploring LA either with the kids or with grown ups as easy as possible. Click through the tabs above to check out our rating system.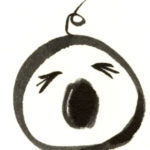 For those with little
runners & screamers: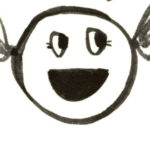 Easily forgiven:
Here, you can forget the fact that it's your rambunctious child that's screaming and STILL enjoy most of your meal.
Not promoted, but you should take the chance:
If your toddler is at the stage when an iPad or some other colorful distraction can be used for an un-interrupted 20 minutes, then go for it.
Uh-uh, NO WAY, don't even think about it!:
I don't care how cute your toddler is. Pop your head in… turn around… walk away. PERIOD.
No contained area:
A place you cannot leave your toddler alone, not even for a second.
Enclosed, but space is tight:
If YOU can't fit between the tables then you know you couldn't catch your toddler if they tried – this isn't Norm's.
WHAT'S CLOSE
---
Click through the map below to find delicious places to eat and fun places to play nearby. (It's completely clickable – go nuts!)
SHARE YOUR THOUGHTS
---
Drop us a line to start the conversation.
HOLLER AT US
---
Summary
The Spotted Cloth
Review Date
Establishment
Rating