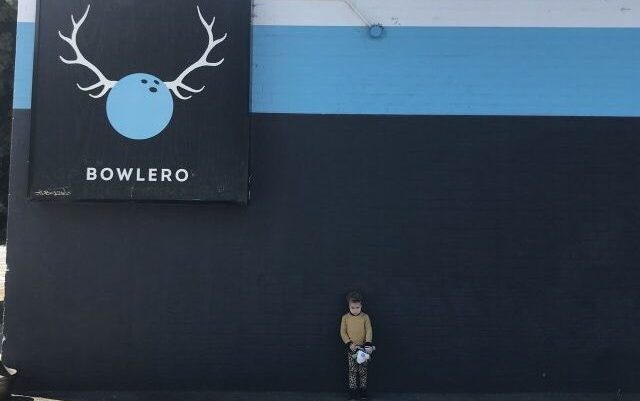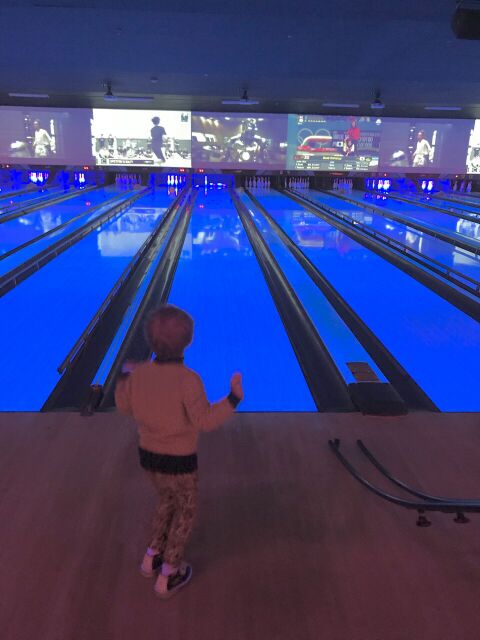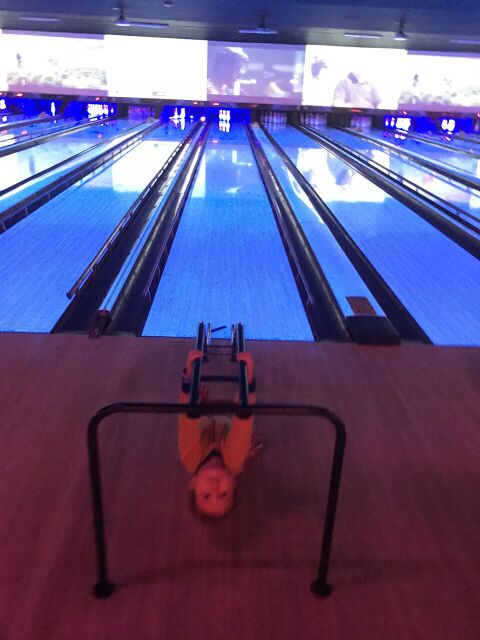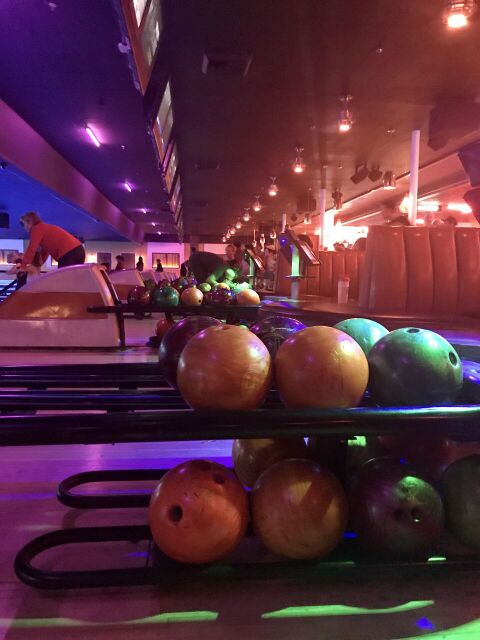 THE GET DOWN
---
Walk into Bowlero and forget all your worries! Yes, Bowlero is the Mecca of a good time for the whole family. From bowling (duh), to arcade games, to air hockey and basketball, Bowlero is entertainment that will never go out of style.
Bowlero is vintage inspired. You will immediately get lost in the bumpin old school music and glow bowling lanes with big screens that stretch across it all. You won't know if you should start dancing or bowling! It'd be a good time regardless.
Feel like some nosh? You can either order food to your lane or take a break in Bowlero's diner style restaurant.
There is lots to do for all ages at Bowlero. If you are bringing your tot, request a bowling ramp and gutter free rails. Or plan your next bday here as well. Bowlero is just good old fashioned fun. The whole family will have a ball at Bowlero!
---
DETAILS
---
(First timer? Scroll down to check out the rating system below.)
WHERE

Multiple Locations: Mar Vista, Pasadena

SOCIAL SCENE

Homies, Domestic Imports, Family Vibes

TODDLER RATING

Easily Forgiven

CONTACT INFO

Website: Click Here
Phone: (310) 391-5288
The Spotted Cloth
Rating System:
It's our goal to make exploring LA either with the kids or with grown ups as easy as possible. Click through the tabs above to check out our rating system.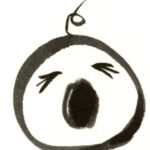 For those with little
runners & screamers: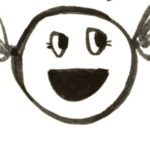 Easily forgiven:
Here, you can forget the fact that it's your rambunctious child that's screaming and STILL enjoy most of your meal.
Not promoted, but you should take the chance:
If your toddler is at the stage when an iPad or some other colorful distraction can be used for an un-interrupted 20 minutes, then go for it.
Uh-uh, NO WAY, don't even think about it!:
I don't care how cute your toddler is. Pop your head in… turn around… walk away. PERIOD.
No contained area:
A place you cannot leave your toddler alone, not even for a second.
Enclosed, but space is tight:
If YOU can't fit between the tables then you know you couldn't catch your toddler if they tried – this isn't Norm's.
WHAT'S CLOSE
---
Click through the map below to find delicious places to eat and fun places to play nearby. (It's completely clickable – go nuts!)
SHARE YOUR THOUGHTS
---
Drop us a line to start the conversation.
HOLLER AT US
---
Summary
The Spotted Cloth
Review Date
Establishment
Rating