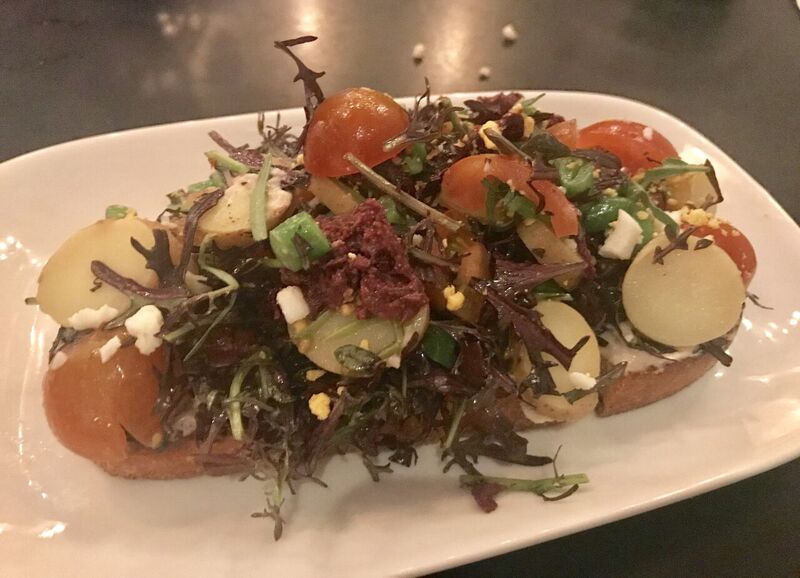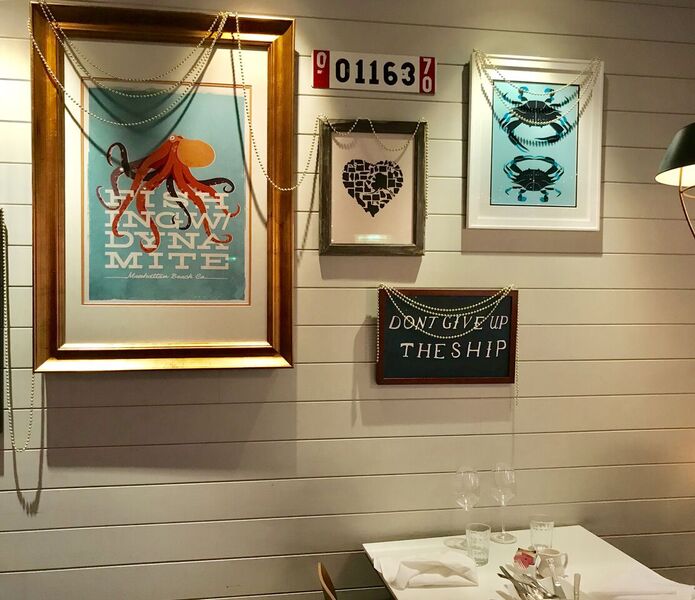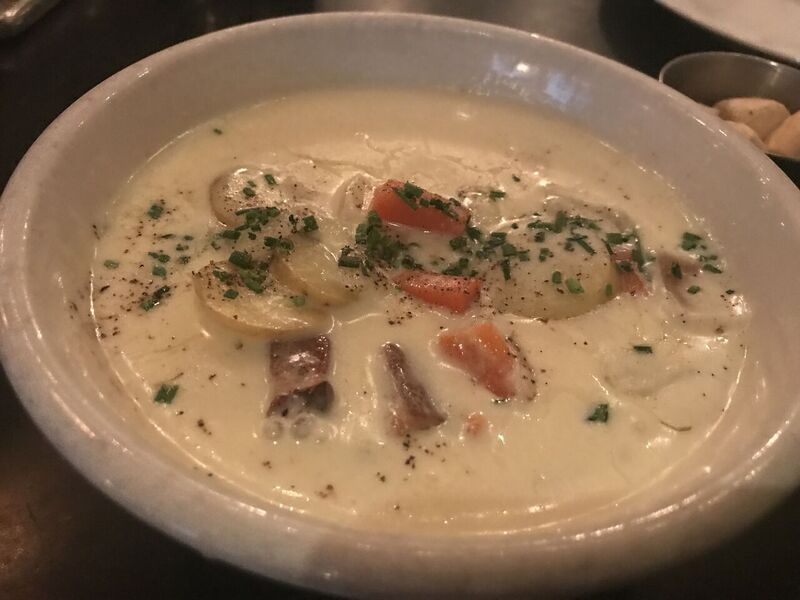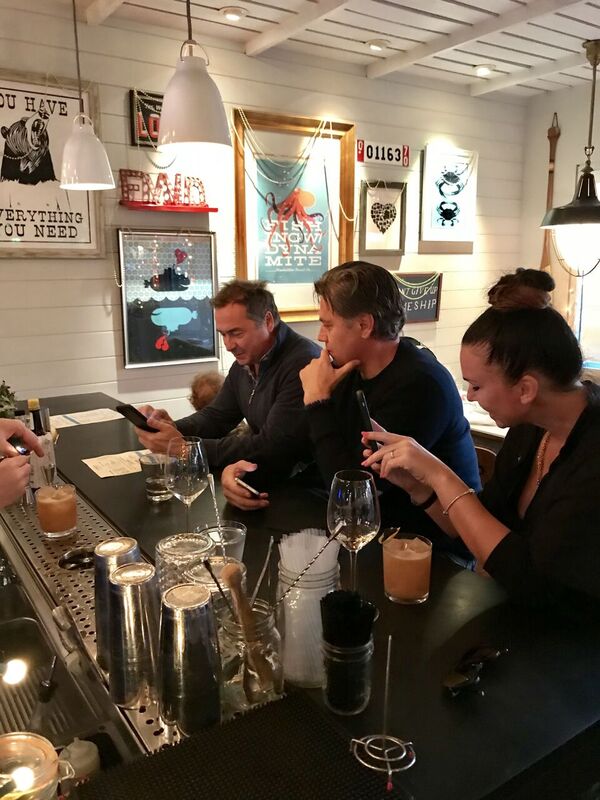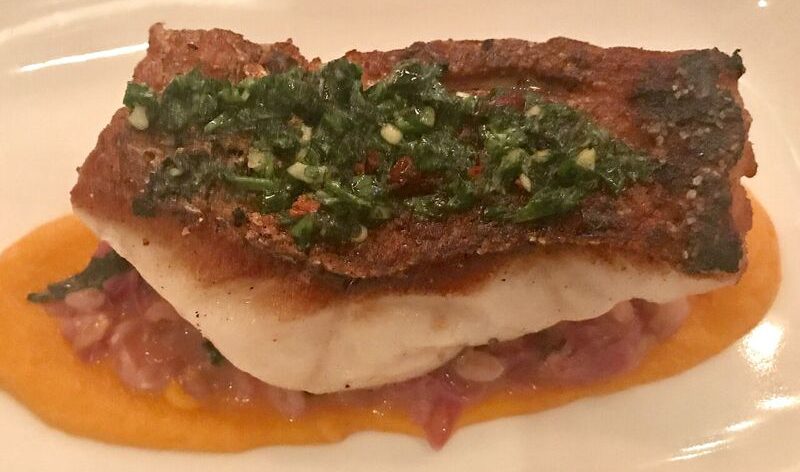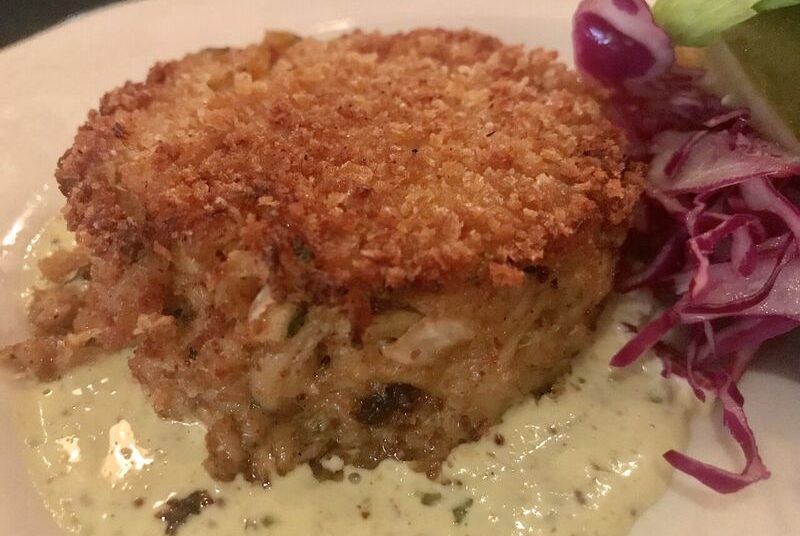 THE GET DOWN
---
Fishing with dynamite is seafood heaven. If you don't already live in Manhattan Beach, Fishing with Dynamite IS a reason to venture out. It's where you go when you want to get down with some great food and local vibes.
A quaint (yet upscale) seafood shack, Fishing with Dynamite makes the most out of its 35 seats. The room hosts a dining area, oyster bar and a 5 seat cocktail bar. So yes, in this case, calling ahead or waiting for the door to open is your best bet!
The menu at Fishing with dynamite shows up BIG (for such a small place)!They specializes in oysters and it goes without saying that OYSTERS is what you shall order FIRST. But if they are NOT your forte (like me) then bring some friends and go for the Mother Shucker! The Mother Shucker comes with King crab legs, shrimp, oysters, clams AND whole lobster… Oh yes, BRING IT BABY!
Whatever you do, save room for the clam chowdah and a crab cake, too. There are not too many places you can go these days for a crab cake that is more crab than filler.
If I ever cease to love… then the least I can do is order this drink first! So many specialty cocktails to choose from, so many interesting people to meet here at Fishing with Dynamite. Trust me, you will be getting cozy with your neighbor whether you like it or not, so go with the flow and make the most out of it. They might even let you try a bite of their dessert if you are good. And if they don't, then buy them one for Pete's sake. After all, they had to withstand Calliou that was playing throughout their meal.
I'm suspect of bringing runners to a place this small. If they can't squeeze between the tables, I doubt very much you can either. But hey, do what you can to make it work because Fishing with Dynamite is suuuure worth it.
---
DETAILS
---
(First timer? Scroll down to check out the rating system below.)
GO FOR

Clam Chowdah', A fresh catch

SOCIAL SCENE

Domestic Imports, Homies, Well-Cultured

TODDLER RATING

Not promoted, but you should take the chance

NEARBY

Andrew's Cheese Shop

CONTACT INFO

Website: eatfwd.com
Phone: (310) 893-6299
The Spotted Cloth
Rating System:
It's our goal to make exploring LA either with the kids or with grown ups as easy as possible. Click through the tabs above to check out our rating system.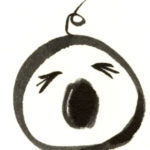 For those with little
runners & screamers: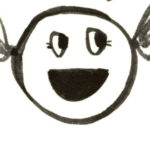 Easily forgiven:
Here, you can forget the fact that it's your rambunctious child that's screaming and STILL enjoy most of your meal.
Not promoted, but you should take the chance:
If your toddler is at the stage when an iPad or some other colorful distraction can be used for an un-interrupted 20 minutes, then go for it.
Uh-uh, NO WAY, don't even think about it!:
I don't care how cute your toddler is. Pop your head in… turn around… walk away. PERIOD.
No contained area:
A place you cannot leave your toddler alone, not even for a second.
Enclosed, but space is tight:
If YOU can't fit between the tables then you know you couldn't catch your toddler if they tried – this isn't Norm's.
WHAT'S CLOSE
---
Click through the map below to find delicious places to eat and fun places to play nearby. (It's completely clickable – go nuts!)
SHARE YOUR THOUGHTS
---
Drop us a line to start the conversation.
HOLLER AT US
---
Summary
The Spotted Cloth
Review Date
Establishment
Rating