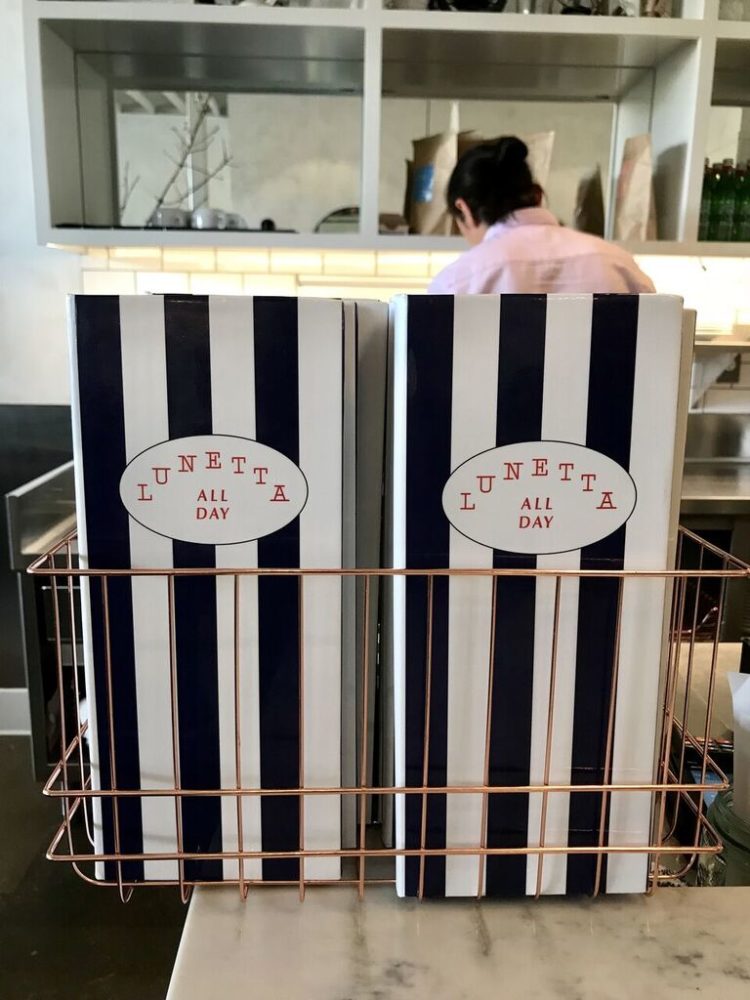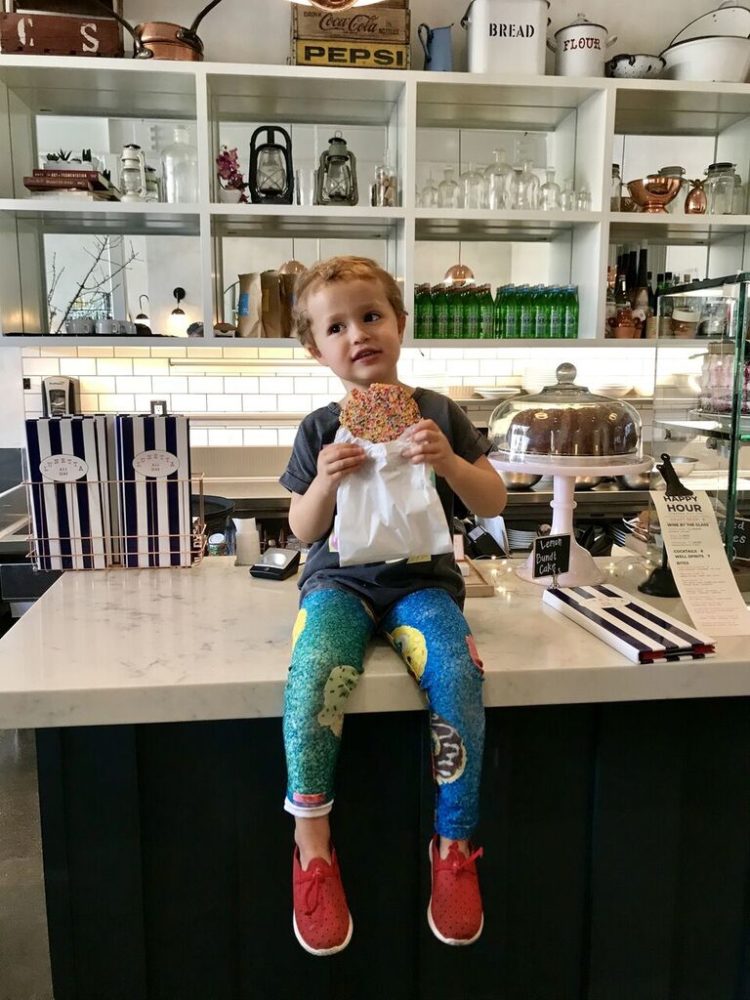 ---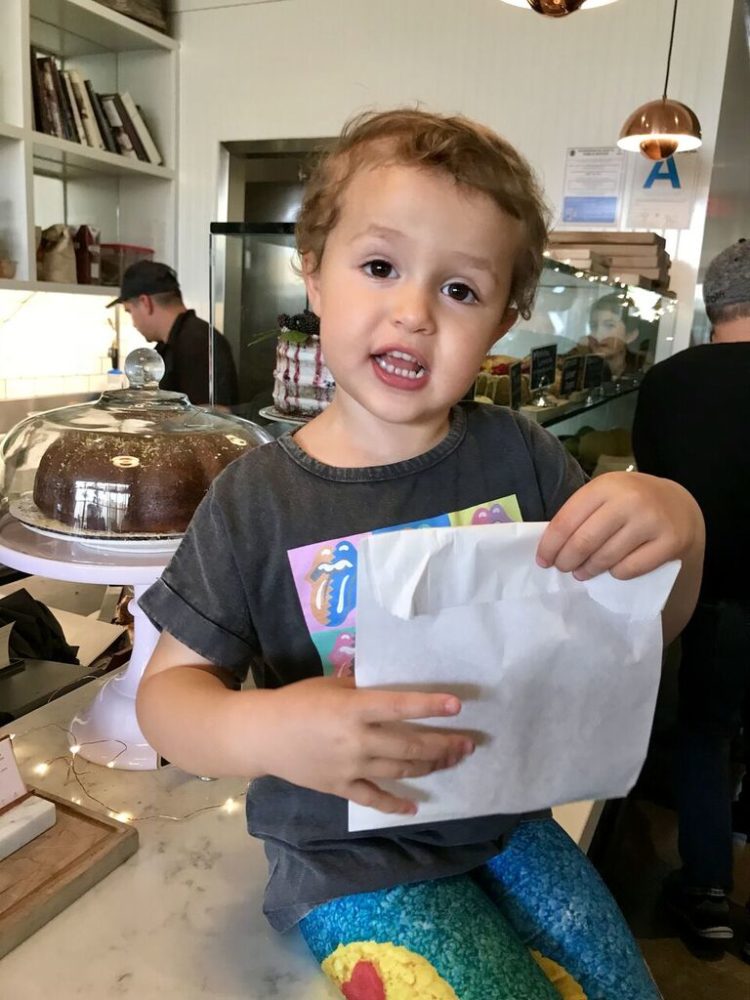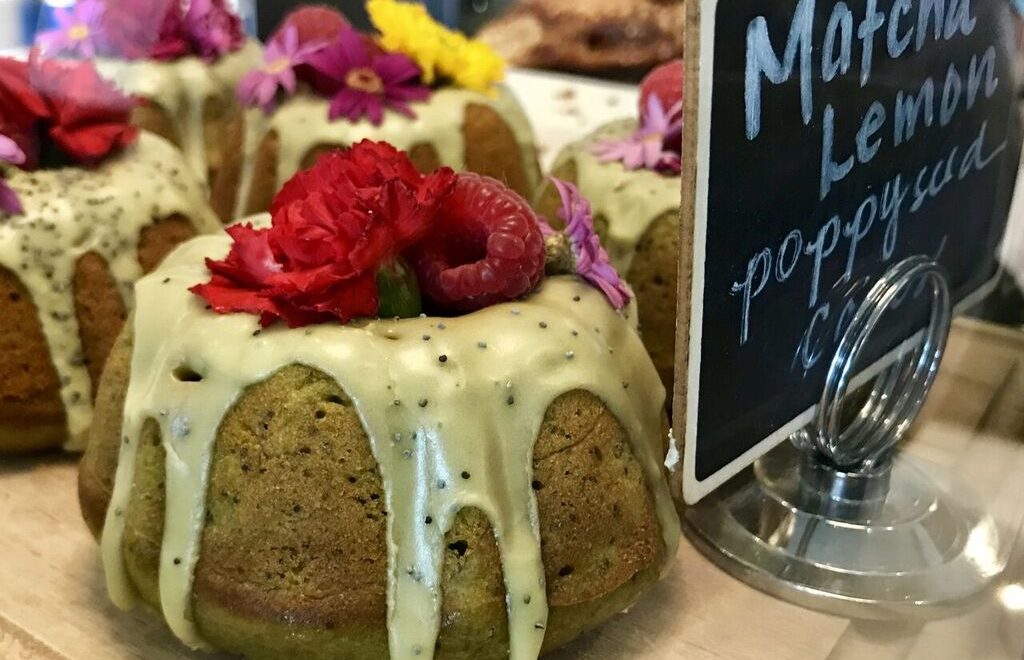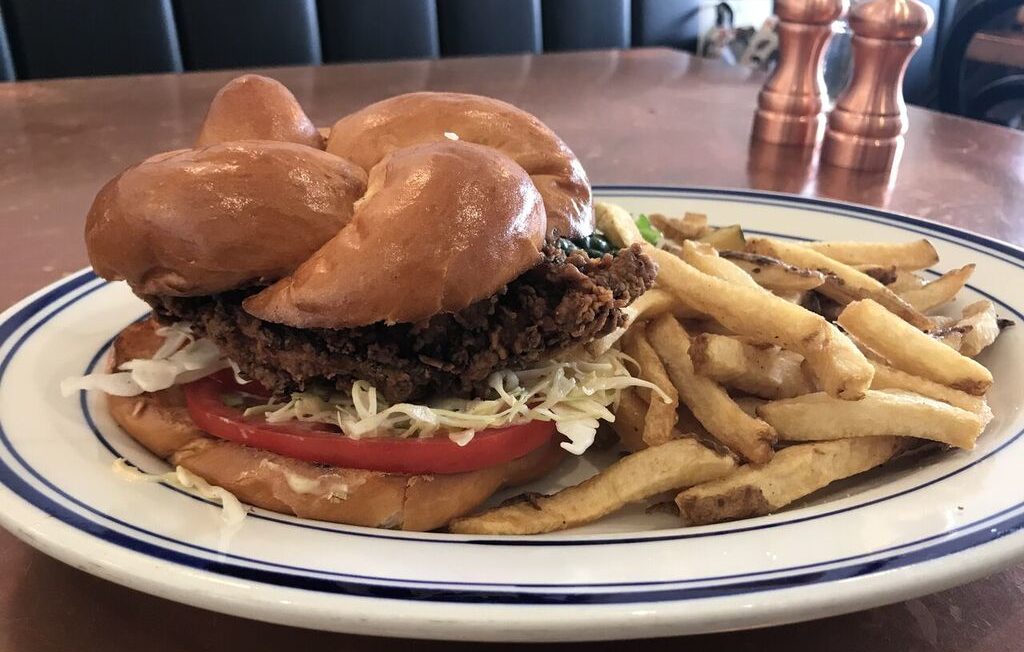 ---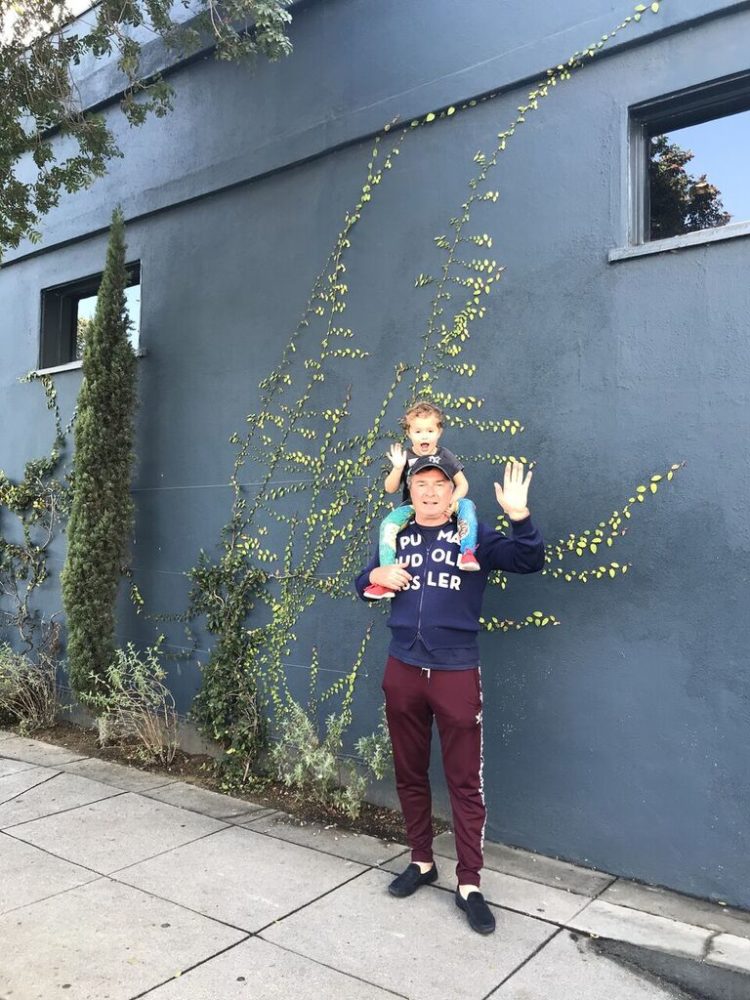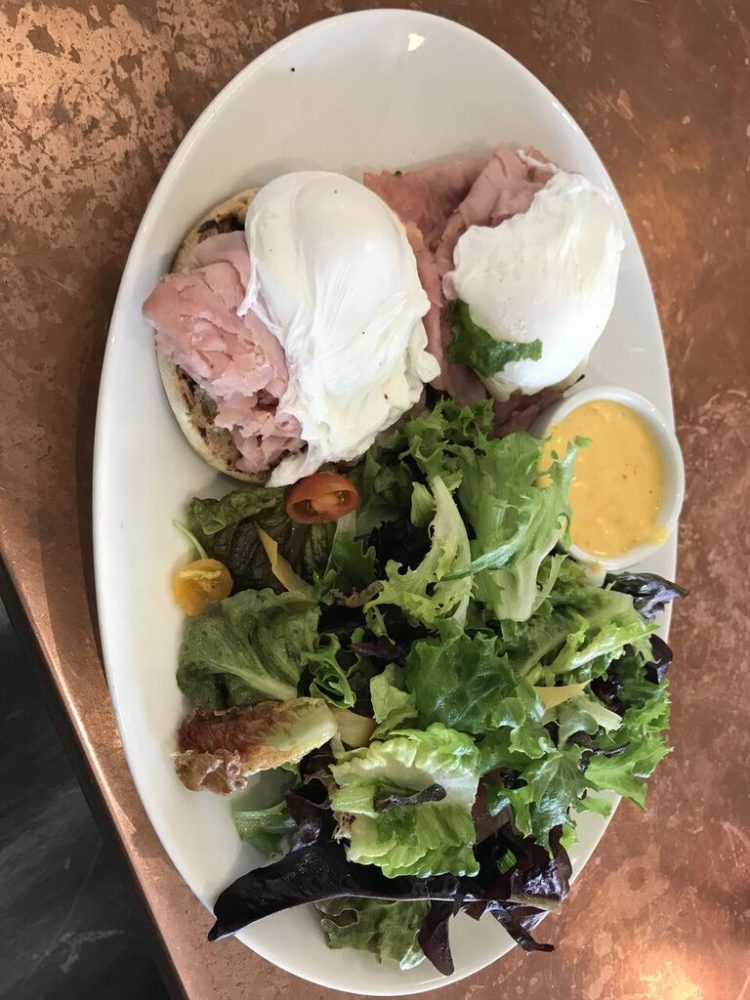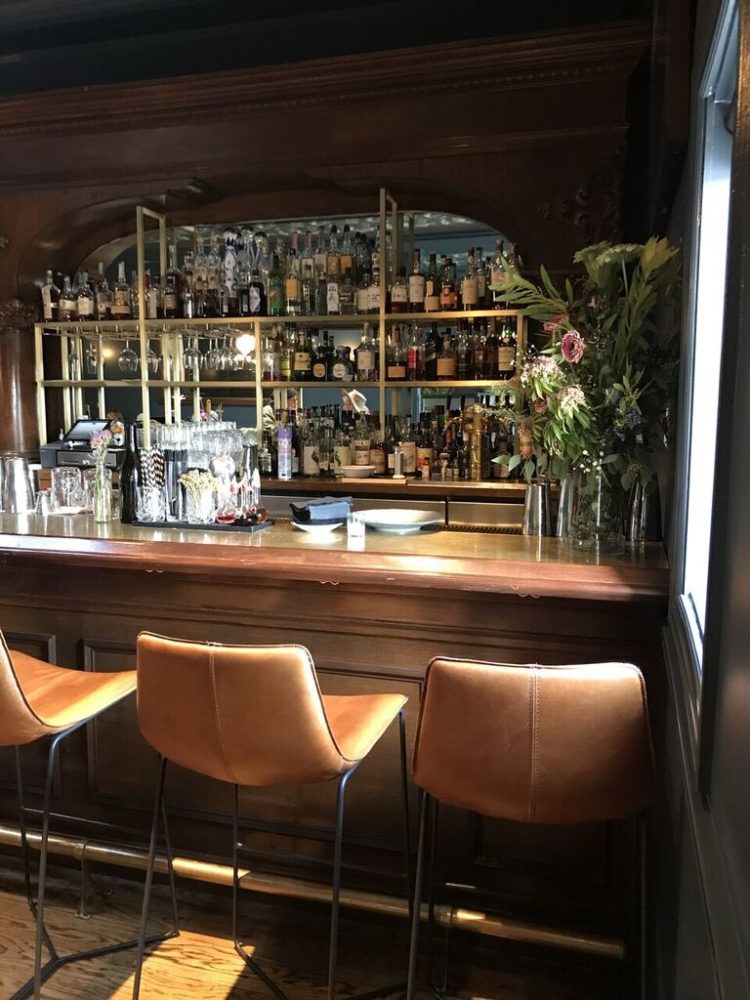 THE GET DOWN
---
Please don't show up to Lunetta hungry on a weekend, or you will run the risk of waiting for your table right in front of the pastry case and devouring minimally two pastries BEFORE you sit. Gulp. Yes, that WAS the mistake I made…. But I couldn't help myself. And let me tell you, it was worth it!
You guessed it, Lunetta is super jammed for weekend brunch (which is when we seem to hit it). It's a neighborhood place that everyone flocks to. Lunetta has a casual, euro chic look serving up some good American eats. From an OG egg sandy, to Polenta and Eggs…porridge, pancakes and pastries. Decide on the direction you want to go BEFORE you look at the menu, or you can be lost for some time here.
Lunetta All Day is a loud enough place for screamers (but again I can only vouch for weekend brunch). Regardless, brunch is a perfect time to take the grandparents when they roll into town and hopefully they can keep your little one content… at least until the Bloody Mary arrives!
If you'd like to enjoy Lunetta without the little one tugging at your leg, then a date night next door is in order.
The 'other side' of Lunetta is also a full service bar, lounge and more formal side to eating…But for now, let's keep it real… do yourself a favor and get to Lunetta on the weekend. Order yourself a tasty sangria, a big fat piece of French toast and enjoy the vibe.
---
DETAILS
---
(First timer? Scroll down to check out the rating system below.)
GO FOR

Weekend Brunch, OG Sandy

SOCIAL SCENE

Domestic Imports

TODDLER RATING

Not promoted, but you should take the chance. Enclosed but space is tight

NEARBY

Tongva Park, Bay City Deli
The Spotted Cloth
Rating System:
It's our goal to make exploring LA either with the kids or with grown ups as easy as possible. Click through the tabs above to check out our rating system.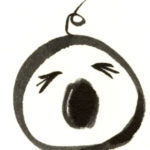 For those with little
runners & screamers: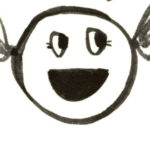 Easily forgiven:
Here, you can forget the fact that it's your rambunctious child that's screaming and STILL enjoy most of your meal.
Not promoted, but you should take the chance:
If your toddler is at the stage when an iPad or some other colorful distraction can be used for an un-interrupted 20 minutes, then go for it.
Uh-uh, NO WAY, don't even think about it!:
I don't care how cute your toddler is. Pop your head in… turn around… walk away. PERIOD.
No contained area:
A place you cannot leave your toddler alone, not even for a second.
Enclosed, but space is tight:
If YOU can't fit between the tables then you know you couldn't catch your toddler if they tried – this isn't Norm's.
WHAT'S CLOSE
---
Click through the map below to find delicious places to eat and fun places to play nearby. (It's completely clickable – go nuts!)
SHARE YOUR THOUGHTS
---
Drop us a line to start the conversation.
HOLLER AT US
---
Summary
The Spotted Cloth
Review Date
Establishment
Rating